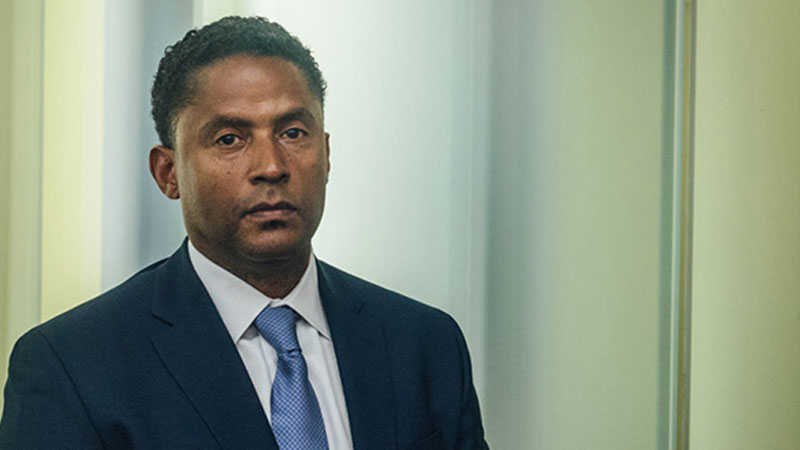 Stories
Honoring a Civil Rights Legacy
Mike Brown, co-chair of the Black Leadership Forum at JPMorgan Chase, shares how his father's legacy shaped his life as a person of color.
I spent more than 20 years trying to explain to my father what I do for a living. So it is ironic that just days following his passing in October, I accepted a responsibility that I know would have resonated with him.
As the new co-chair of the Black Leadership Forum in JPMorgan Chase's Corporate & Investment Bank, I am supporting the firm's recruitment, development and retention of black employees at every level.
This type of work always matters, but it is especially important during Black History Month, which holds personal significance for me. This year marks the first February I will be celebrating without my parents. And though I am still dealing with the emotions, I've been inspired through the grieving process as my sister and I have sifted through various aspects of my parents' lives.
One of many photos we came across was this picture of them at their wedding reception in Virginia Beach in 1961. I wonder what they were thinking at that time. What possibilities were they imagining? Were they discouraged by the obvious racial roadblocks? Could they foresee the end of Jim Crow Laws, or imagine a desegregated world? What were their dreams for themselves and our family?
Looking back, I certainly appreciated what my parents endured. However, I'm not sure if I properly expressed how much their perseverance inspires me. After serving eight years in the U.S. Navy, my father became IBM's first black employee in the Hampton Roads metropolitan area of Virginia in 1963. NASA's Langley Research Center in Hampton, which was featured in the film "Hidden Figures" (2017), was one of his many accounts. Having gone on some calls with him as a kid, it was exciting to see his profession as an IBM field engineer in the film. However, what is truly inspirational about his days at IBM is how it all started.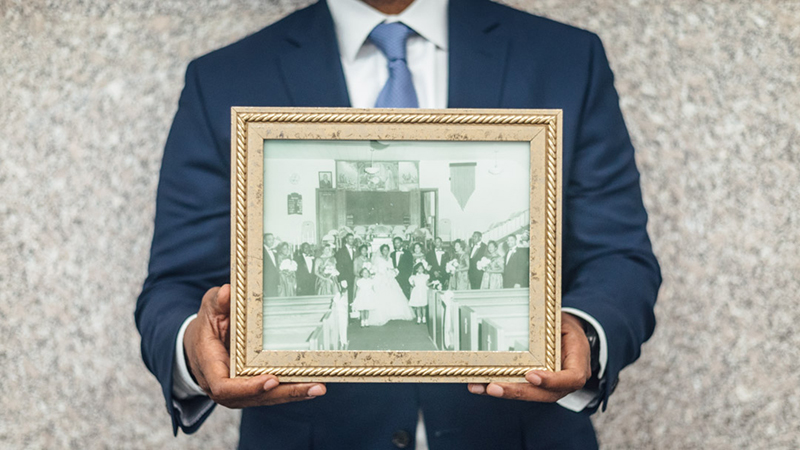 Due to Jim Crow Laws, my father could not work with the rest of his colleagues in the main office in Norfolk. Instead, he was asked to work from a trailer at an area military base. I cannot imagine how that must have felt. As we wrestle with inclusion efforts today, we're certainly not dealing with such extremes. Thankfully, the Civil Rights Bill was signed into law within his first year and he was able to work at the main office. A credit to his dedication to his craft, this early discrimination did not deter him from working a full 30-year career at IBM.
I was recently asked if there was a particular event that shaped or significantly impacted my life as a person of color. Without hesitation, my answer was our 1971 move from Crest Harbor in Chesapeake, VA to Laurel Cove in Virginia Beach, VA. That move from an all-black neighborhood to a predominantly white neighborhood was a defining moment for our family. So many aspects of my success, failures, confidence and insecurities can be linked to that single decision. Considering my father's upbringing in Alabama, this move had to be uncomfortable for him. But he and my mother were blazing trails professionally, and clearly had the faith and vision to see better days ahead.
The best gift my father ever gave me was not passing on his, justified, anger and frustration from the racism and prejudice that he faced. In this regard, what my father did not do was just as important as what he did.
The multitude of other racial injustices he faced were never the 'headlines' at our family dinners. In fact, my sister and I uncovered many more stories of discrimination and racism as we talked to our extended family while preparing for my parents' funerals. My parents intentionally guarded us from those experiences during our most impressionable years. As a result, my sister and I faced these issues with a fresh perspective, excluding my parents' emotional pain.
Some may argue that my parents' strategy was overprotective. However, as a result, throughout my life, I have erred in favor of building bridges, rather than walls, when it comes to these biased and racially sensitive issues. As I begin to tackle the continuing challenges in this area, this asset is invaluable.
My father was a man of few words. He did not preach his faith, he lived it. He envisioned the unseen and positioned us to participate in the change. Dr. Martin Luther King Jr. once said, "Be the peace you wish to see in the world!" That's what my father did, and I aspire to continue his legacy every day.