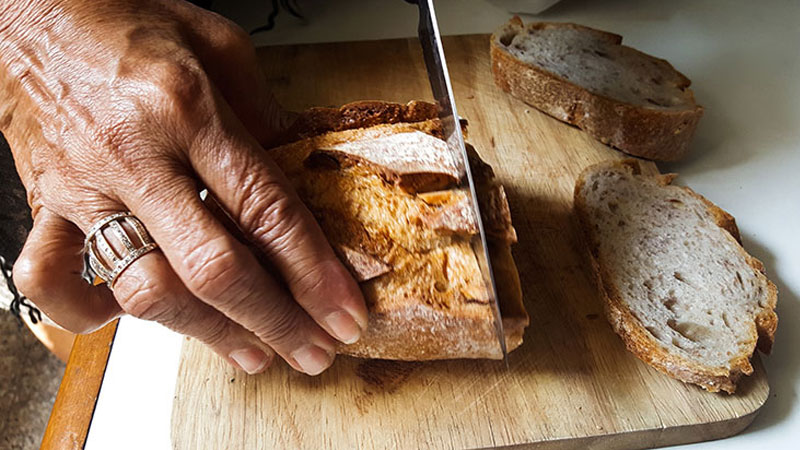 Stories
Grandparents Eating Out Less? It Could Affect You More Than You Think
Senior belt-tightening could mean a tighter economy for all.
Originally published by OZY on October 5, 2017.
Peter Chubb prefers to take his meals in. The 65-year old retiree used to enjoy splurging on breakfast at the Cafe around the corner — British-born, he loved having a British fry-up at a pub he found near his home. Lately, though, he's tightening the belt, and making eggs and bacon at home.
"I'm just a pensioner. I need to watch my spending," he says.
You're not imagining it: Nana and Gramps are dining out less frequently. All told, they're just spending a lot less money — period.
The numbers validate your suspicions. The JPMorgan Chase Institute analyzed Local Consumer Commerce between December 2013 and December 2016:
They found a 4.9 percentage point decline in spending growth among consumers 55 and older.
The Local Consumer Commerce Index (LCCI) measures the monthly year-over-year growth rate of everyday debit and credit card spending by over 60 million anonymized Chase customers across 15 U.S. cities including Atlanta, Chicago, San Francisco and New York, among others. Measuring the LCCI is a good way of checking the pulse of consumer spending. And while the LCCI dropped across the board across all age brackets, the dent was most pronounced in the 55+ demographic.
Boomers (ages 53–71 in 2017), largely a subset of the 55+ consumers, are partly to blame for the drop, says Jeff White, financial analyst at FitSmallBusiness.com. "Many boomers have hit retirement ages and are not adequately prepared financially. This has made them realize a much lower amount of cash to be used as excess income," White says. Boomers have often been labeled the sandwich generation, and that too might be contributing to belt-tightening.
"Other boomers are stuck between helping their elderly parents and their struggling children or grandchildren. This puts a strain on their personal cash flow, and results in less spending in the economy," White adds.
Borrowing is not as easy as it used to be either. "Boomers have lived on credit for a number of years to keep up their spending habits," White points out. "Some of them have finally hit the end of the line with either being forced to retire early, or just running out of credit space to spend."
That other sizable demographic, the millennials, shakily makes up for the drop in spending from seniors, but not by much. The report from the JPMorgan Chase Institute shows that in December 2016, consumer spending by the 35–54 demographic was 41.2 percent of the total and the under 35 bracket contributed only 20.6 percent.
Seniors' appetite for restaurants seems to have become particularly tepid. In December 2016, the difference between LCCI percentage spend at restaurants between consumers under 35 and over 55 was 13.8 points, a noticeable increase of 5.2 points from March 2014. In other words, the gap for eating out between the under 35 and over 55 group has been widening.
Restaurants are dishing out more options and offering more Instagram-worthy concoctions for the younger set, which might partly explain why the 55+ is turned off and less eager to gobble up what's fed them.
Regardless of the reasons, a decreased senior appetite for spending is worth keeping a cautious eye on. Especially given the coming "silver tsunami" — where, according to the U.S. Census Bureau, more than 20 percent of the U.S. population will be 65 or older by 2030 — this could quite possibly be a sea change that the economy cannot afford to ignore.