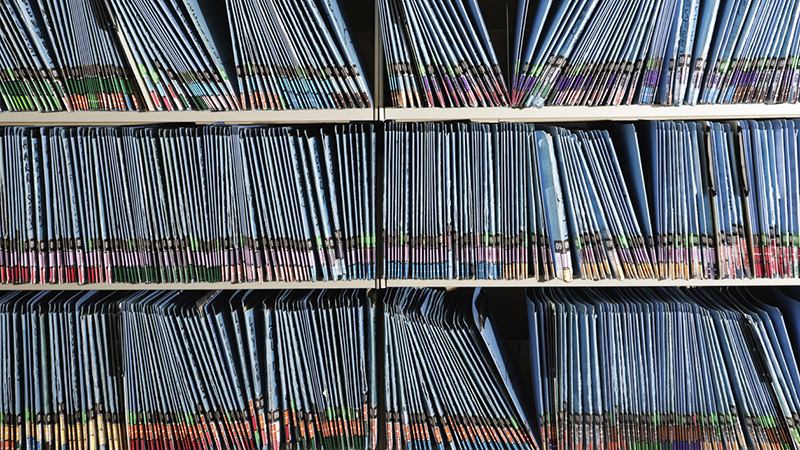 Stories
Nonprofit Cuts Down Paper Trawl with Digital Refresh
A Dallas-Fort Worth re-skilling center gets to kick its filing cabinets to the curb and store documents in the cloud, a move that impacts hundreds of people and their families.

 
"It's ancient, almost like working on stone tablets," says Cory Lane, of the filing system used to run the Community Learning Center (CLC, Inc.), a Texas-based nonprofit technical school. CLC, Inc. re-skills veterans returning home and workers made redundant through no fault of their own. The nonprofit, which was established nearly 20 years ago, has trained more than 10,000 people in specialized trades like aerospace, welding, computer-controlled machining, logistics and construction. These skills are specifically in demand in Dallas and Fort Worth.
That translates into hundreds of thousands of pieces of paper, all filed away in cabinets lining hallways, stuffed in storage rooms and looming over work desks in CLC, Inc.'s training centers. Thousands of staff hours that could be used training more people are taken up trawling through paper files to collect data points and other information for funding grants.
"Getting funding is just so incredibly competitive these days, and you have to offer aggressive deliverables to win grants," Lane explained. "If I can say a caseworker struggling today to handle 50 cases can next year easily handle 75 cases because they have more time, then our grant applications will be that much more competitive."
Joining the Digital World
CLC, Inc.'s leadership had known for years that it needed to kick its cabinets to the curb and replace them with technology, but there was neither the time nor the resources to do so.
The fact that new cloud storage technology could potentially help CLC, Inc. improve the lives of hundreds of people in the Dallas-Fort Worth area made the nonprofit a perfect candidate for JPMorgan Chase's Force for Good program.
CLC, Inc. applied for the program and the bank deployed a team of new and experienced technologists to further identify its specific needs and implement a Customer Relationship Management (CRM) system.
"The CRM is a cloud storage system that can essentially replace CLC, Inc.'s paper files and help them better track the students' training and placement," explained Kimberly Frazier, an entry-level software engineer who joined the Force for Good program within weeks of joining the bank's tech center in Dallas. "Reporting can be cross-referenced and standardized to measure the impact of their services on the students."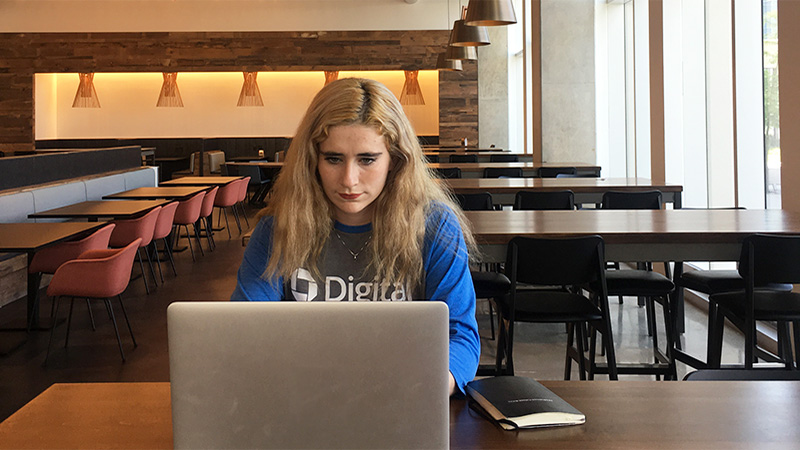 Throughout the eight-month program, Frazier and her team collaborated with Lane in an agile way, delivering pieces of the solution every few weeks and iterating based on Lane's feedback.
The Force for Good team also digitized existing student application forms, which integrate with the CRM. "One of their main pain-points was the manual intake process," said Frazier. "On one of my first visits to CLC, Inc., I saw a room of people quietly filling out a 20-page application document by hand. It would take about an hour to complete! With the new platform, it takes about 20 minutes."
Thousands of Staff Hours Saved
The Force for Good program can be a game-changer for new tech employees, said Frazier. Working with CLC, Inc. gave her the revelation that work and giving back can be intertwined.
"CLC, Inc.'s impact on our community reminds me of that saying: 'Give a man a fish, and you feed him for a day. Show him how to fish, and you feed him for life.' I feel that by giving them this CRM, we've provided CLC, Inc. with the fishing net to serve even more people in the Dallas-Fort Worth community."
---
Learn more about Tech for Social Good.
Learn more about Tech Career opportunities at JPMorgan Chase & Co.