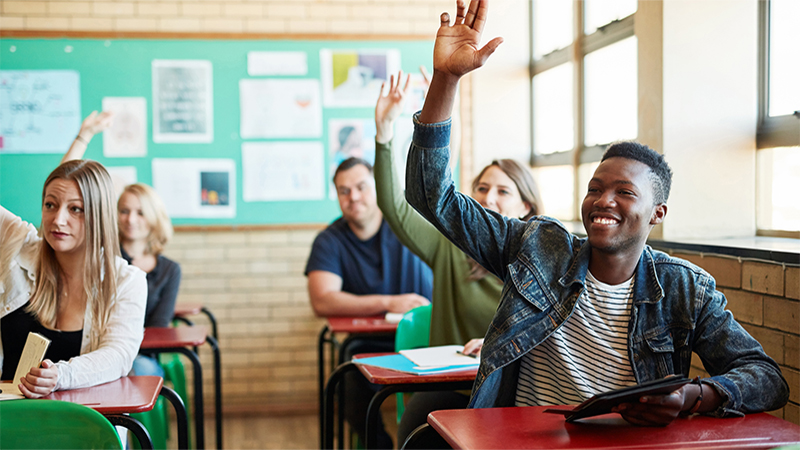 Stories
Giving Baltimore Students a Path to Jobs...And a Future
In many ways, a school's success is measured in futures. Students that graduate with marketable skills that lead to good jobs are successes—and graduates who struggle suggest schools that need to improve.
By that measure, the Baltimore City School district has a lot of room for improvement: For 26 percent of its high school graduates, the future doesn't include higher education or employment of any kind.
The problem of unsuccessful schools can have ripples across a city, says Dr. Sonja Santelises, CEO of Baltimore City Public Schools. "When you have over a quarter of young people who are no longer in K-12 who basically have nothing to do, you are feeding a culture within a city that extends far beyond the school system," she explains.
Collaborating to Build a Pipeline of Workers
On the bright side, Baltimore has thousands of jobs that are waiting to be filled. The Greater Washington Region is a tech epicenter—the second largest digital tech hub in the country. In 2018, there were 760,000 open jobs, and not nearly enough resumes coming in.
With hundreds of thousands of available jobs and thousands of workers waiting to fill them, the key challenge is building an educational system that will prepare students for the job market they're facing. To combat the problem, JPMorgan Chase is working with school districts, community colleges and employers from around the region to develop a pipeline of tech talent that is ready for the job market.
"We see it as part of our responsibility," says Peter Scher, Head of Corporate Responsibility for JPMorgan Chase. "One of the key ways to grow this region is to create more opportunity to ensure that people are getting trained with the skills they need for the jobs that are being created."
Starting the Work Search in School
Together, Baltimore's educators and business community are creating a tech-focused curriculum that will prepare students for the job market that awaits them after graduation. This new curriculum will incorporate hands-on work for students, so they can earn the digital credentials they'll need to enter the job market graduation.
Educators like Montgomery County Superintendent Jack Smith are on the front-lines of developing these programs. "When companies tell us what the evolving job needs are, we can better make sure that technical skill and expertise is embedded in what we are teaching students," says Smith.
General Dynamic Information Technology is another company working with educators in the Baltimore area. Adrienne Alberts, Director of Strategic Partnerships at GDIT, says that the company is not only looking for students with technical knowledge, but also people who know how to communicate and collaborate well with others.
Alberts and GDIT want to work with local schools to ensure they're providing a well-rounded curriculum that prepares students for in-demand roles at GDIT. "It's about thinking of ways to influence curriculum and partnering with educators to really think about ways to offer early experiences in the K-12 pipeline," Alberts said.
For companies in the Baltimore, D.C., and Northern Virginia area, a new tech pipeline can mean decades of growth and innovation. But for students, it mean an explosion of career options, a path to a better life after graduation—and, perhaps most important, an education that can get them there.