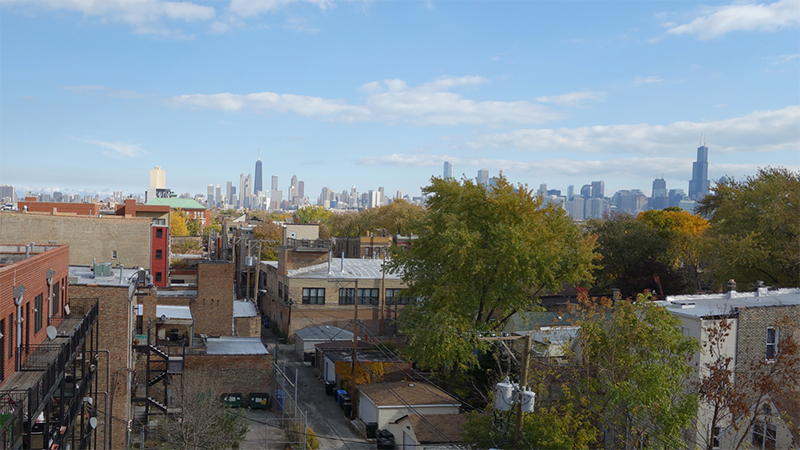 Stories
Giving a Second Chance—and a Career Path – to People with Criminal Backgrounds
"When you have an arrest or conviction record, it tends to be a scarlet letter," says Kevin Brown, project administrator for Safer Foundation's Economic Mobility Second Chance Hiring Project. "People tend to pay for their crimes for their lifetime."
Safer Foundation—a Chicago-based nonprofit—takes a holistic approach to assisting people with arrest and conviction records, including helping them reenter the workforce. This can be an uphill climb, as people with arrest and conviction records often face restrictions on the kind of work that they can do. For example, many people convicted of a criminal offense for breach of trust or dishonesty need a waiver from the Federal Deposit Insurance Corporation (FDIC) to work at a financial services firm that it regulates. That process can be lengthy and costly, preventing qualified candidates from accessing jobs at employers like JPMorgan Chase, even if their criminal background has no specific bearing on role they are being considered for.
"That's the harsh reality of having an arrest and conviction record. People come out of that process — even though they have satisfied the requirements of the state — they are re-penalized again and again. That's what we're trying to change," Brown says.
Clearing the Way
This trend affects millions of workers–one in three working-age adults in the United States has a criminal record. To help address these challenges, JPMorgan Chase is working with policy and community leaders to eliminate barriers to employment for people with arrest and conviction records. Last October, it launched a program in Chicago to further build its employment pipeline for people with criminal backgrounds whose histories fit within industry guidelines, including FDIC requirements. Safer Foundation, along with Skills for Chicagoland's Future, Cara and Cabrini Green Legal Aid, are collaborating with JPMorgan Chase in this effort.
Since the launch of the program, JPMorgan Chase has ­hired eleven people with a record in Chicago.
In 2019 alone, JPMorgan Chase hired more than 3,000 people with arrest and conviction records nationwide, which accounted for roughly 10 percent of new hires. It also supported recent changes to the FDIC criteria that allowed for the onboarding of more than two dozen people who it would otherwise have been prohibited from hiring.
Building Opportunities in a Pandemic
Skyrocketing unemployment numbers due to the impacts of the coronavirus have made it even harder for workers to secure a well-paying job. Skyrocketing unemployment numbers due to the impacts of the coronavirus have made it even harder for workers to secure a well-paying job. At least 1 million new unemployment claims have been filed in the U.S. each week, since the week ending March 21, based on Department of Labor statistics.
"Now many people need a job," said Sodiqa Williams, Vice President of External Affairs and General Counsel for Safer Foundation.
Prior to the pandemic, there was a need for workers to fill open roles and it was a priority for companies to build diverse pipelines, Williams says, adding that the current state of the economy will only exacerbate the challenges people with conviction records are already facing.
"The impact of the COVID-19 crisis on jobs and the economy has further highlighted the need to address inequalities and barriers to employment for people in vulnerable communities," says Heather Higginbottom, president of the JPMorgan Chase PolicyCenter.
Rewriting the Rules—And Changing the System
Last year, JPMorgan Chase launched the JPMorgan Chase PolicyCenter to develop and advance evidence-based policy solutions that drive more inclusive growth—starting with advocating for federal and state policy changes to remove obstacles to employment for people with criminal backgrounds.
The PolicyCenter supports establishing automatic record expungement for certain offenses, and endorsed the Fair Chance Act, which was signed into federal law in December 2019. It is also backing a proposed rule by the FDIC and the Fair Hiring in Banking Act that will make it easier for people with convictions for certain low-risk crimes to qualify for jobs in the banking industry—when their background does not have a bearing on the requirements for the role.
"We are advocating for a policy agenda that helps remove barriers to employment, says Higginbottom. "That includes helping advance clean slate legislation in states across the U.S. and advocating for common sense reforms to help people access jobs in the financial sector while maintaining the safety and soundness of the country's depository institutions," Higginbottom said.
JPMorgan Chase has supported Safer Foundation's and the National Employment Law Project (NELP)'s work over the years, including the creation of a toolkit for employers in the healthcare industry to hire people with arrest and conviction records. It is now partnering with the groups to create a new toolkit to help employers across the financial services industry.
"At the heart of everything that we're looking at, it's about dismantling systems of oppression and the exclusion of people based on their race and involvement with the justice system," Williams says. "It is time for America to establish new cultural norms and say, 'We will not tolerate racism and the indefinite social exclusion of people with arrest and conviction histories. We need to achieve racial and economic equity.' Working with employers, like Chase, will create access to an industry historically closed to people with records, and move us closer toward social justice."
By sharing lessons learned from its own program in Chicago, JPMorgan Chase hopes to accelerate the process of more companies broadening their pipelines and giving people with criminal backgrounds a Second Chance.