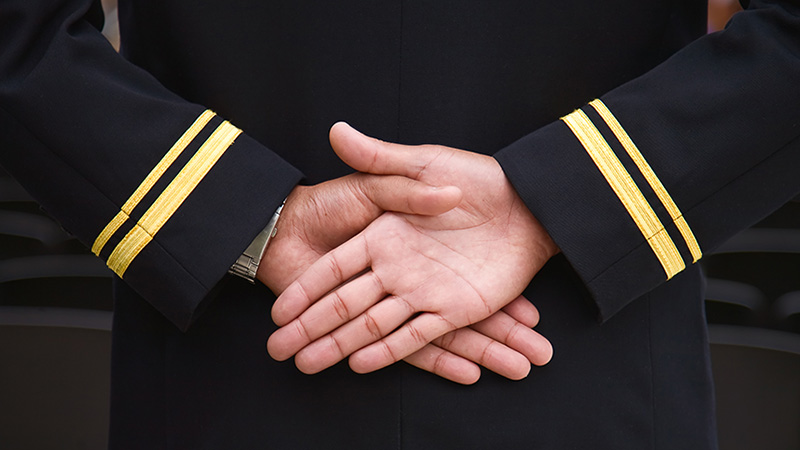 Stories
From the Bridge to the Bank: Going from the Navy to Financial Services
Brad Bowlin, Executive Director and Banker Team lead for J.P. Morgan Private Bank shares his transition from the Navy to the Financial industry.
On Brad Bowlin's first day working in the financial industry, the 30-year old faced a sharp learning curve. "I knew how to use Excel, but I wasn't a wizard like some of the people I worked with," he says. "I was pleasantly surprised by the outreach from my co-workers."
It's easy to understand why Bowlin needed time to get used to his new work environment: his previous employer was the U.S. Navy.
After earning a degree in economics from the U.S. Naval Academy, Bowlin worked on two Pearl Harbor-based fast-attack submarines. Then, he worked as an Acquisition and Contracting Officer at the Washington, D.C. Navy Yard.
Bowlin enjoyed the Navy—during his first deployment, he earned his "gold dolphins," which required him to demonstrate a vast knowledge of all the systems on his submarine. Every day under water was tough, but it was exactly what he and his team had trained for—succeeding despite the circumstances. But after twelve years of service, Bowlin was ready for a new challenge: the private sector.
Transitioning to Civilian Life
For his transition into the civilian world, Bowlin didn't enroll in a business school or go through a finance boot camp. Instead, he dove straight into his new life through a veteran's integration program at a major investment bank in New York City.
This isn't to say he didn't have help adapting to his new life: the Navy provides a transition assistance program that teaches former servicemen key necessities, like resume writing and how to dress for an interview. But Bowlin's most useful lessons came from reaching out to the military network outside the service.
"The Navy's transition program is beneficial, but I learned more by picking up the phone or grabbing a cup of coffee," Bowlin says. "I had a number of conversations with veterans who had made the transition before me—picking up pieces of knowledge that guided my transition."
Old Skills, New Job
While the technical aspect of Bowlin's new career posed challenges, the human skills he developed during his time in the Navy helped him overcome them. "You have to be very adaptable in the Navy," he says. The ability to be collaborative, to work with a team and focus on a mission are just as valuable in his new uniform.
"It's the intangible qualities that veterans have that make them such valuable assets to a company—organization, accountability, grit," he explains.
The challenges—and the adventure—didn't end when Bowlin put on a suit. Earlier this year, he joined the JPMorgan Chase team as an Executive Director and Banker Team lead for the Nashville Region of J.P. Morgan Private Bank. He is licensed to offer a wide range of financial advice regarding investments, credit, banking, fiduciary and estate planning, and works with many of the firm's largest and most complex clients throughout the Southeast.
Through his new role, he also hopes to pay it forward to those serving the country. He says his door will always be open to transitioning veterans searching for advice—and he'll be more than willing to offer it.
"Be humble. Be proud of your service and what you've accomplished, but understand you're leaving [the armed forces] and it's your job to assimilate to the new culture—and not the other way around," Bowlin said.
A New Home
In a city full of culture, Bowlin says Nashville is an ideal place for veterans searching for their next mission. Fort Campbell, located just up the road, supports more than 65,000 military personnel and their families, and there are several veteran leaders in the community. It's also home to veteran-focused organizations like Bunker Labs.
"It's certainly a veteran-friendly city," Bowlin says.
Like the thousands of people flocking to Nashville each year for their next opportunity, the East Tennessee native is thrilled to call the Music City his new home.
"I am in love with the city of Nashville. There is an excitement in this city buoyed by its strong growth and opportunity—it's fun to be a part of that," he says.
You can read Brad Bowlin's full bio here.