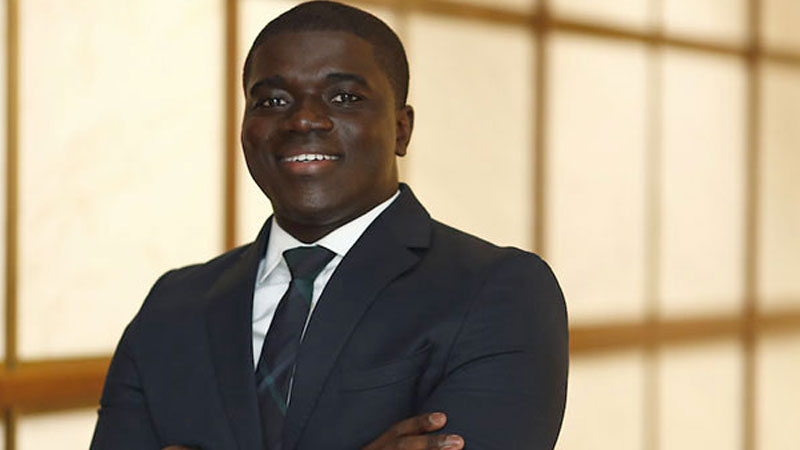 Stories
From Ghana to the Bronx and Beyond
JPMorgan Chase's Gerald Owusu is a proud graduate of The Fellowship Initiative and is now making an impact both inside and outside of work.
The trading floor on Wall Street is like standing in the middle of the main concourse of New York's Grand Central Station at rush hour. It can be overwhelming, especially for a 22-year-old recent college graduate.
I still remember when I made my first sale.
I was a first year analyst working at JPMorgan Chase—though I was new, I had previously spent three years as a part of The Fellowship Initiative a program focused on helping young men of color, like me, complete high school, prepare for college and excel in the workforce—and everything seemingly went silent. My heart was beating so fast and loud that I could barely hear my client on the line.
When the deal was finally done, the whole room erupted in applause—or at least that's how I remembered it. "The kid made his first sale," I heard.
I knew what was coming next: the trading floor tie cutting ritual. But I had just bought that tie for my new job as a leveraged finance sales analyst. Seeing the panic in my eyes, they gave me a break. I traded my new tie for an old one I kept in my desk, where it still is to this day.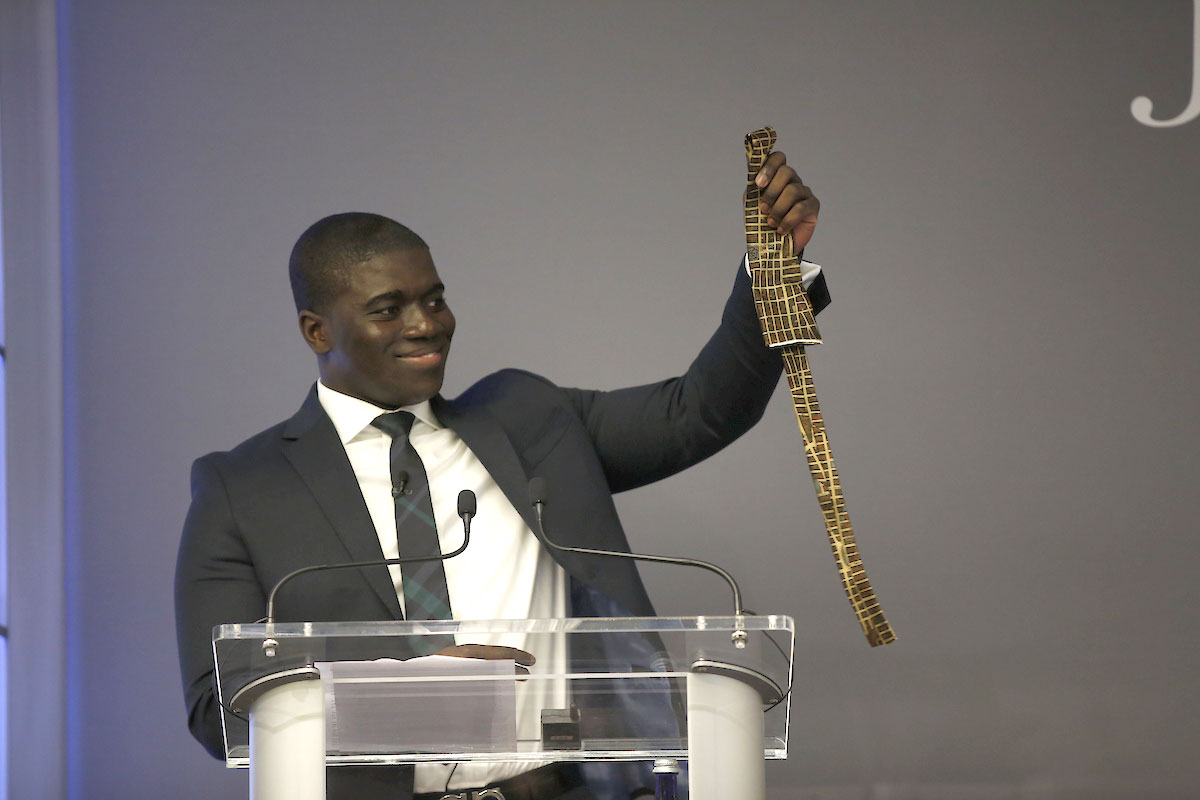 There are days when I look in my dresser drawer and see that clipped tie and reflect on my journey.
My story started in Ghana, but quickly moved to the United States when my mother and I immigrated in 2004 to start a new life. We knew that the road from Kumasi to the Bronx was not going to be easy, but we were determined to succeed in New York City. My mother utilized her talent and nurturing personality to become a home care attendant. In the typical Ghanaian household you usually have four career options: to become a doctor, lawyer, engineer or accountant. And her expectations of me did not change because our location had.
While I always had big dreams, I realize in retrospect that sometimes our dreams are limited by what we know to be possible. A large part of the world didn't expect much from kids who looked like me or my friends in the neighborhood. We were coming from environments where we saw potential every day but lacked experience—and experience is the teacher of all things.
I had big dreams but could recognize the challenges ahead. I was one of only five students of color who my high school guidance counselor deemed "high potential." I felt a lot of pressure trying to live up to this label and at the same time balance my studies with work, school and extracurricular activities.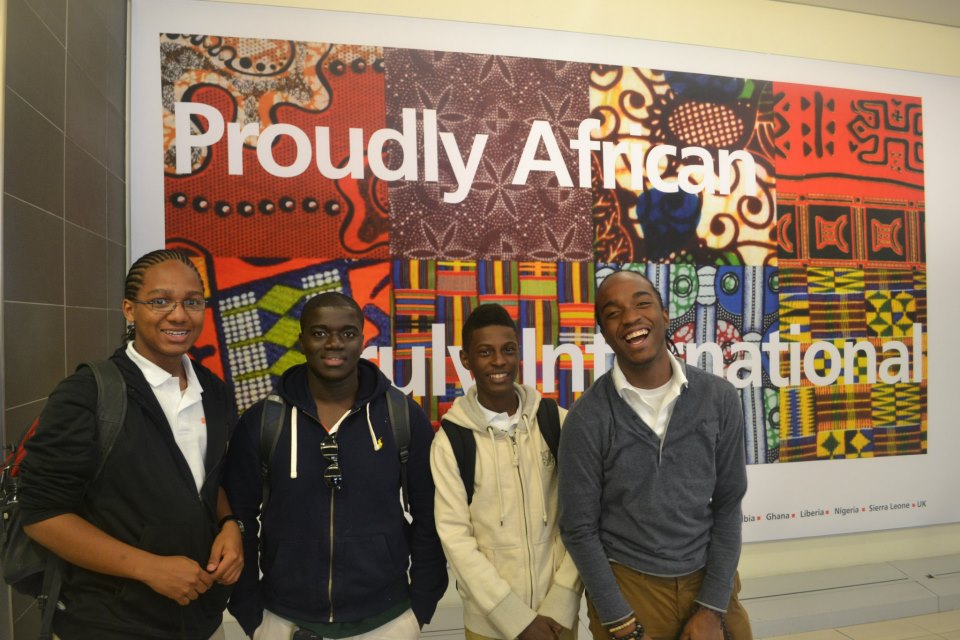 Throughout my journey—high school, college, my early JPMorgan Chase internships, and my recent employment—I had an amazing mentor. Terry Woodard, a managing director at JPMorgan Chase, became like a father figure to me. He was someone that looked at me and said, "Hey, Gerald, I believe in you. You can do this."
Like many young people, my path was not always clear and it took a while for me to figure out the first job and career that was right for me. Through my internships at JPMorgan Chase, I discovered that I loved working with people, sharing information, and having an influence on decisions that affect real people's lives. That's what led me to my current job in leveraged finance sales.
My story isn't singular—or at least it doesn't have to be. There are thousands of students who are working hard, will be the first in their families to attend college, and hoping to be gainfully-employed adults. Our country just has to invest in their education, skills, and careers. We need institutions like JPMorgan Chase and their public and private partners to continue to create opportunities for young adults like me.
That afternoon, after my first trade, I remember texting my parents a photo of my tie, hanging halfway down my torso and telling them that I had made it. This was thirteen years in the making. This was the product of my mother working two jobs tirelessly for years to support our family. It was the proudest moment of my life. And I knew it was only the beginning.