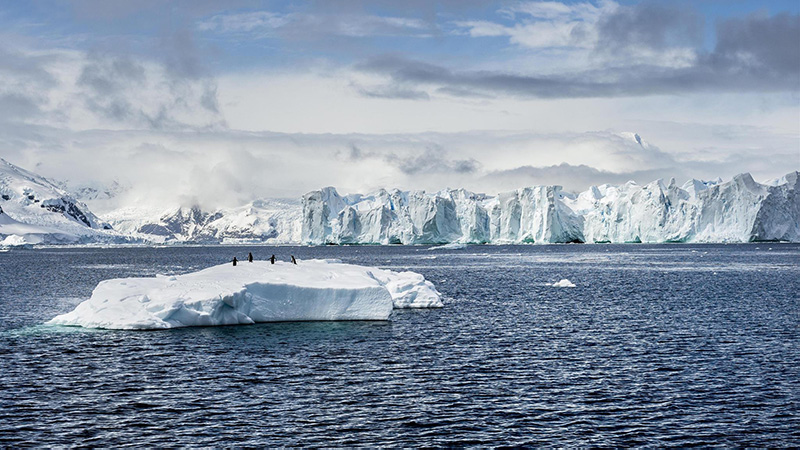 Stories
Meet Four Small Businesses with Big Ideas to Help the Planet
Going green can be good for business.

Originally published by OZY on April 12, 2018.
This Earth Day, climate change and sustainability experts are sounding the alarm that more needs to be done to protect the planet's natural resources. A report last month by the Intergovernmental Science-Policy Platform on Biodiversity and Ecosystem Services (IPBES) found that land degradation alone negatively affects two-fifths of the global population—3.2 billion people. What's more:
Loss of biodiversity costs the equivalent of about 10 percent of the world's annual gross product (about $7.5 trillion).
Not to pile on, but land degradation also is a major contributor to climate change. Deforestation, for example, generates about 10 percent of all human-induced greenhouse gas emissions.
The good news is, many businesses are tackling the issue by finding innovative solutions. "A lot of companies are realizing that environmental issues—whether it's things like climate change or water availability—are impacting their bottom line," says Eliot Metzger, a senior researcher on corporate sustainability at the World Resources Institute. "They realize it's in their interest to solve these environmental problems."
Here are a few small businesses leading the way in creating the next generation of planet-saving products and services:
Iron Ox
Heralded as "the farm of the future" by Wired, this startup in San Carlos, California, is innovating the entire farming process. It uses automation to cut costs (robots seed, water and care for the plants), uses 90 percent less water than a traditional outdoor farm and does not rely on pesticides. In turn, Iron Ox lettuce is marketed as more flavorful, cheaper and much better for the environment than mass-produced crops. "We believe everyone should have access to high quality, truly fresh produce," the founders write in their mission statement. They launched Iron Ox in 2016, and although they currently provide produce only to the Bay Area, they plan to expand and bring a scalable model to food deserts across the country and the world.
LiquidGold
A unique waterless urinal waste system, South Africa-based LiquidGold hygienically collects, stores and treats urine to replenish the nutrients in agricultural soil, which in turn reduces overall waste and decreases the amount of bacteria discharged into aquifers. Founder Orion Herman, who launched the company in 2016, originally was trying to create a toilet that was cheaper and used less water than standard models. During his research and development, he realized how many nutrients are in the waste stream, but how expensive and inefficient the current process was to treat that waste. "This birthed the vision to create a closed-loop system to save our resources, while adding to food security," he says.
Today, with a grant from JPMorgan Chase to the Gordon Institute of Business Science Enterprise Development Academy at the University of Pretoria, LiquidGold has more than 5,000 waterless urinals on the market. The company has pre-sold 80 tons a month of their fertilizer, and recently launched Africa's first gender-neutral facilities in schools, replacing pit toilets and improving sanitation.
Alliance Bioproducts
The U.S. generates some 33 million tons of yard waste every year—grass, leaves and brush and tree trimmings. While composting has recently grown in popularity, a large portion of America's yard waste ends up in landfills. That's where Alliance Bioproducts comes in: The company is turning yard waste into clean-burning fuel. The process involves breaking down the cellulose in plants into sugar, then using fermentation to turn it into alcohol, which can be used to make fuels or plastic. If Alliance Bioproducts has its way, mowing the lawn and raking the leaves soon will be as good as putting biofuel in your car's tank.
Yerdle
This is a whole new type of apparel company determined to cut back on the number of garments that are tossed into the trash. Based in San Francisco, Yerdle started as an app for selling used clothing, but it recently expanded into helping large apparel companies efficiently tap into the used clothing market. It creates channels and systems for a company to accept used clothing, clean it, repair it and resell it for a fraction of the original retail price. Large companies like REI, Eileen Fisher and Patagonia have already signed on.
Increasingly, corporations are recognizing the importance of being not just consumer-facing, but planet-facing. The result? They're not only improving their bottom line, but the world around them.