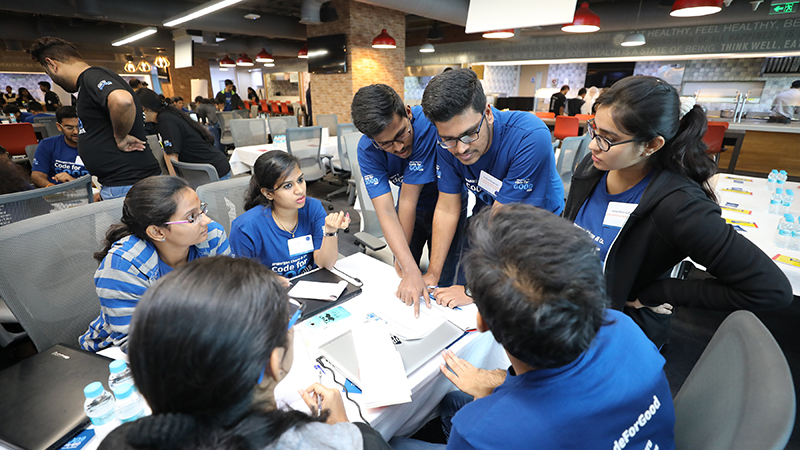 Stories
Five Things You Need to Know About Code for Good
Here's everything you need to know before you apply.
Interested in lending your coding skills to nonprofits in need? If so, JPMorgan Chase wants to meet you.
Every year we invite university students and experienced professionals to join us for an impactful experience: Code for Good, a series of hackathons hosted in our global technology centers. During this event, participants spend 12-24 hours with our employees, developing creative solutions to help nonprofits tackle real world problems.
It's the chance of a lifetime to demonstrate how technology can be one of greatest tools for solving social problems around the world. If you're ready to put your coding skills to the test, here are five things you need to know about Code for Good:
1. Teamwork Makes the Dream Work
You will team up with a group of talented individuals to tackle a nonprofit's challenge. With the help of JPMorgan Chase technology subject matter experts, and with guidance from local mentors, you'll spend the hackathon bringing your innovative ideas to life in the form of a working prototype.
You can apply for Code for Good either by yourself (and be placed in a team that suits your skills) or with your own teammates in certain locations. Applications for the hackathon open two months prior to the event date, and eligibility criteria may vary by event and location.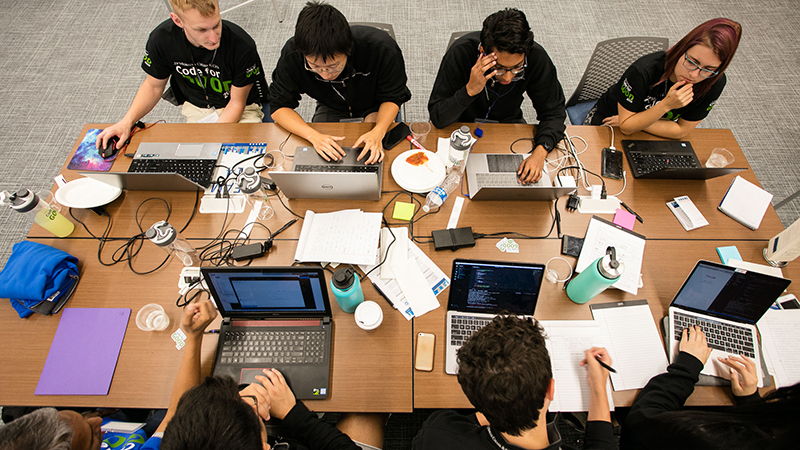 2. Your Team is Paired with a Nonprofit in Need
Nonprofit representatives will be on hand to describe their organization's challenges and to answer any questions you have. You'll discover that many nonprofits have a distinct need for technology resources that could improve their operations or directly impact their work in the field.
For example, in 2018 a handful of Code for Good teams focused on solving challenges faced by OhioGuidestone, a behavioral healthcare nonprofit organization that supports families and individuals throughout Ohio with services that focus on substance use disorder, community counseling, psychiatric care, workforce development training and more. The teams' technological solutions provided OhioGuidestone with interactive and user-friendly ways to engage with families through mobile app technology.
3. Our Best Technologists are There to Help
Most locations will offer participants the opportunity to interact with JPMorgan Chase's industry experts and attend a series of workshops before the actual hackathon begins. Afterward, everyone is encouraged to get to know their team and our technologists, who are in it for the long haul as your mentors.
The hackathon kicks off with a quick introduction to technology at JPMorgan Chase. You'll also receive an overview of our global Technology for Social Good team, which helps the communities where we live and work.
This is immediately followed by a Q&A session with your nonprofit, where teams can ask more detailed questions about possible solution requirements and learn more about the organization. And then the coding begins!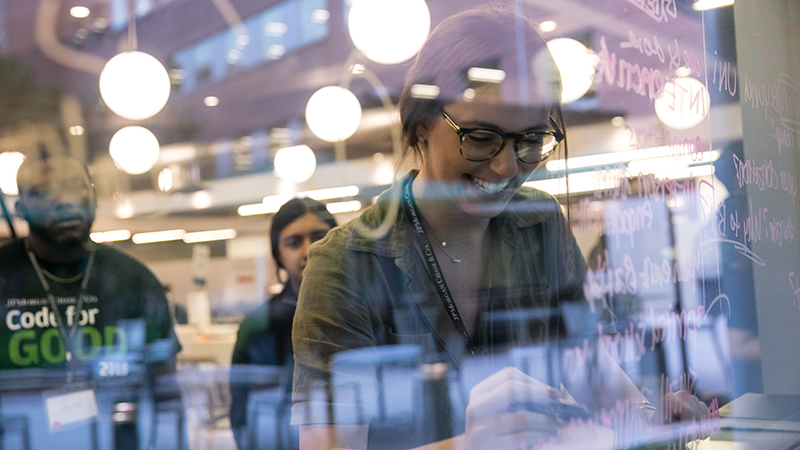 As the event comes to a close, there are a series of judging rounds where teams and their solutions are assessed from a technical and a social impact standpoint by JPMorgan Chase senior technologists and nonprofit representatives.
4. Nothing Ends Up on the Digital Shelf
But it doesn't end there. The ideas that show the greatest promise are handed over to JPMorgan Chase technologists who continue to refine and make the ideas a reality through the Force for Good program. In the end, fully working solutions are delivered and implemented for the nonprofits.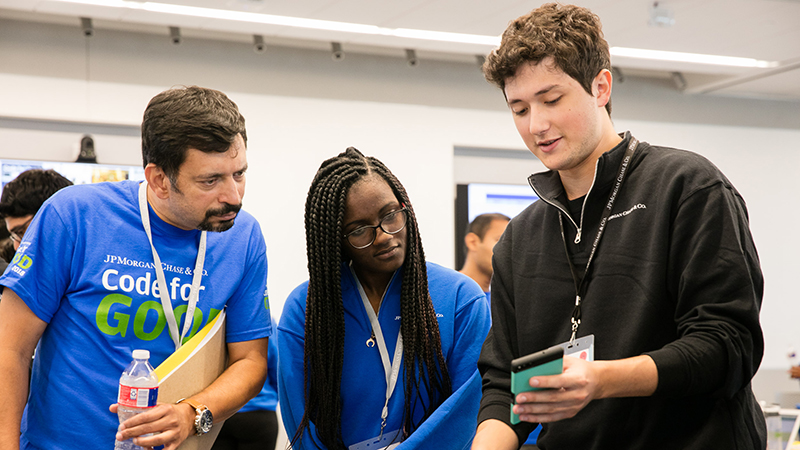 For example, over the course of eight months, one of our Force for Good teams paired with the nonprofit Eden II to design, implement, and deploy a technology platform that offers speech-to-text translations, a tool for people with autism that has the power to change their lives.
5. We Can't Wait to Meet You!
During the hackathon, you'll have the chance to meet our on-site recruiters and demonstrate your passion, collaborative nature, technical and critical thinking skills. Code for Good participants may even be considered for internships or full-time positions in JPMorgan Chase's software engineer program or one of our many open roles for experienced professionals.