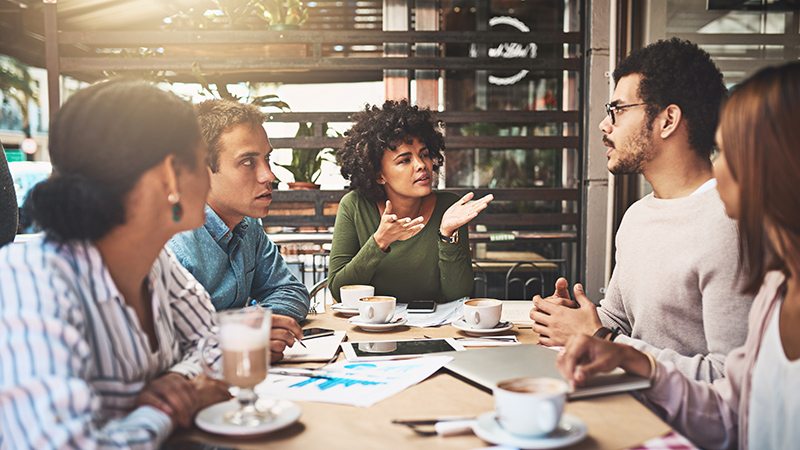 Stories
5 Things to Know About the AdvancingCities Challenge
Interested in applying? Read this first.
Last month, JPMorgan Chase announced AdvancingCities, a $500 million, five-year initiative to invest in solutions that bolster the long-term vitality of the world's cities. As part of that announcement, the AdvancingCities Challenge was introduced to seed groundbreaking ideas to drive inclusive growth in up to 30 communities across the nation.
Since then, local governments, private sector partners and the non-profit community from cities across America have expressed overwhelming interest. In fact, 1,800 calls have been fielded from hundreds of communities who are eager to apply for the Challenge.
Here are five things cities should know before applying for the AdvancingCities Challenge:
1. Competitions Drive Results
Learning from the firm's work in Detroit, Chicago and Washington, D.C., and through the PRO Neighborhoods and Financial Solutions Lab competitions, JPMorgan Chase has discovered that competitions have a tendency to bring out the best and brightest ideas and also bring the community together around a common purpose—winning!
By starting a competition, AdvancingCities aims to drive greater organization and collaboration around challenges facing cities, so communities bring the right stakeholders to the table to tackle, own and lead long-term change.
2. Collaboration is Key
One of the most important factors for success (and one of the key components of a winning application) is collaboration across the public sector, private sector and the non-profit community. The communities that have seen the greatest impact from partnering with JPMorgan Chase are the ones that embrace partnerships to solve complex challenges. After all, real change cannot be created in a vacuum, it's a group effort.
For example, nearly five years ago JPMorgan Chase announced it was committing $100 million to Detroit's revitalization. That number grew to $150 million last year. During the development phase, it was critical for the local government to outline top investment priorities and bring strong non-profit partners to the table to help deploy capital quickly and effectively.
The competition was designed to start conversations between government, community leaders, and the private sector with the goal of creating breakthrough ideas to drive impact.
3. One Application Per City
A key factor in Detroit's continued comeback is Mayor Mike Duggan's work to help prioritize investments. When the private sector and non-profit partners joined together to support Detroit's recovery, he was able to clearly answer the question "Where do you need help most?"
Similarly, AdvancingCities Challenge applicants should submit a letter of endorsement from their local government–either a mayor's office or similar agency–that outlines support for the project in a given application. Further, local governments should consider endorsing only one application, to show that a given proposal has the full support of the community behind it.
4. Areas of Focus Reflect Areas of Expertise
By narrowing the focus of the AdvancingCities challenge to four areas, small business, neighborhood revitalization, financial capability, and jobs and skills, JPMorgan Chase is able to leverage more than just capital, but also expertise and data.
The AdvancingCities Challenge is looking for applications that connect at least two of these four issues and offer unique ways to solve them. By addressing complex issues head on, AdvancingCities can better tackle the root of a city's challenges by breaking down the silos that can prevent real change from taking place.
5. Apply When Ready
Cities and communities should apply to the AdvancingCities Challenge when they have planned and secured the necessary capacity and partnerships.
As a five-year program, the Challenge intends to give community partners a chance to see what success looks like, learn from it and replicate it.
If a city or community isn't chosen during the first application cycle, there will be future opportunities to apply.
---
Need more information on the AdvancingCities Challenge? The application process closes on November 30. Apply or learn more, today.