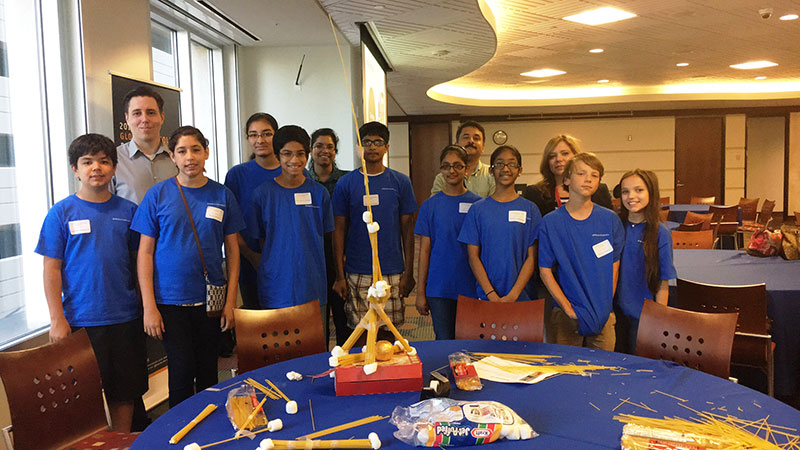 Stories
Here, Financial Fitness Starts At Take Your Kids to Work Day
Over 2,000 children across 22 global locations participated in this year's program, which leveraged ~6,800 volunteer hours.
Remember your excitement when you applied and received your first debit card? Opened your first account? Deposited your first check? It all meant much more than being able to swipe for the things you wanted—it was your symbolic entry to adulthood.
During our Take Your Kids to Work Day event recently held across the Dallas-Fort Worth market, the participants were thrilled to receive deactivated debit cards with their names embossed on the front as a memento from the "My Shopping Experience" activity. As part of the financial literacy curriculum, "Shopping" used role play to teach the importance of working, budgeting, and living within one's means.
The children were excited to learn about how money works—how people earn it, manage it, save it, and spend it—and how all that ties in with the banking services we provide. "My daughter had an amazing time," said Wendy Flatt, senior executive assistant at the Downtown Dallas campus. "In fact, the first thing she said when I picked her up was, 'When are they doing it again?' That's extremely high praise from a 12-year-old."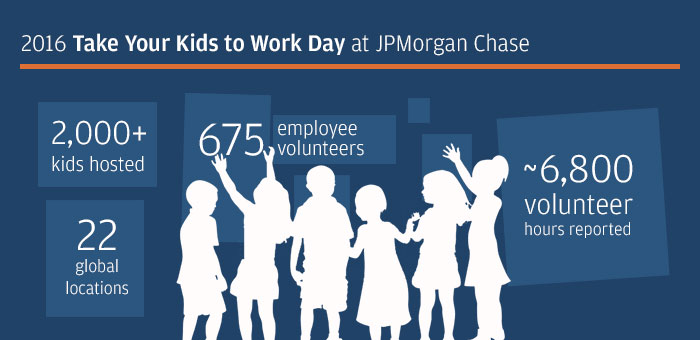 Over 2,000 children participated during Take Your Kids to Work Day this year, which was held across 11 U.S. locations. Kids not only see where their moms and dads work, but they also gain critical skills that will help them succeed in the future. "This initiative is a great opportunity to indulge kids' curiosity on topics like cyber safety, financial literacy and technology through an interactive and fun curriculum," said Jamie Lombardi, the human resources market lead for Tampa.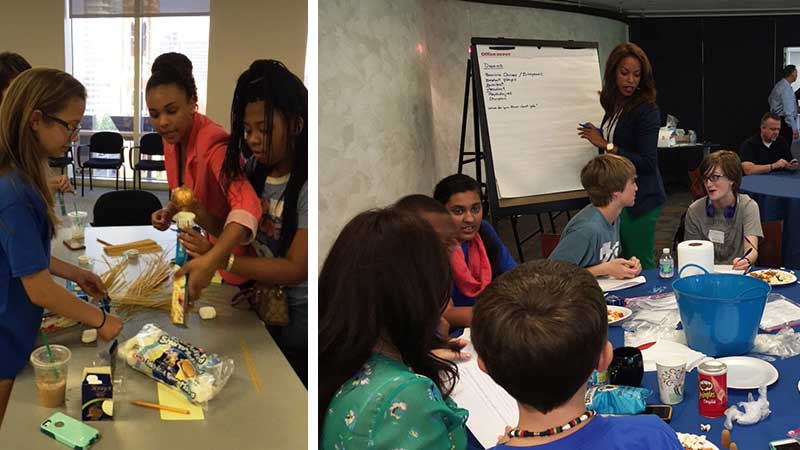 Children talk about their dream jobs and test their innovative skills to see who can build the tallest spaghetti tower during Take Your Kids to Work Day.
Additionally, in the spirit of nurturing ideas, creativity and innovation, each site participated in the "Spaghetti Tower" team building exercise. Teams were challenged to create the strongest and tallest standing structure by using only dry spaghetti, marshmallows, tape and mounting putty. "It was a thought-provoking task that got everyone to use their imagination and ingenuity," said one parent. "I truly enjoyed seeing my daughter think creatively and help her team win the challenge."
Participating in these activities goes beyond inspiring kids to explore their interests; it also shows them the importance of privacy. During a cyber safety activity, children played an interactive game that tested them on their ability to correctly identify a real website versus a phishing attempt.
"This global initiative is a great opportunity for children to learn about important topics like online safety, saving money and helping those in need, in an interactive and fun way. It also gives employees an opportunity to show their kids where they work and what they do and, most importantly, spend some extra time together, which benefits everyone."
Julie Johnson, head of human resources for corporate sector
Learn more how the program also engages children in coding activities.