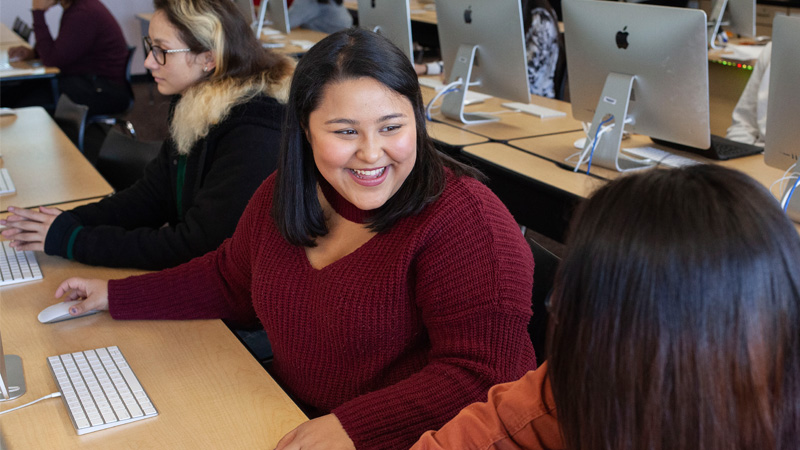 Stories
How a Father's Experience Fueled His Daughter's Dreams
With the help of a program supported by JPMorgan Chase, Angela Mendoza Rico is pursuing her dream to become an immigration lawyer—a career path inspired by her father's story and a passion for helping those in need.
For Angela Mendoza Rico, high school was a balancing act. Like many of her peers, she juggled classes, extracurricular activities, and a part-time job. But Rico, who graduated from what is now known as Northeast Early College in Denver, Colorado in May, wasn't just spreading her time thin for herself—she was also doing it for her family.
Rico's father emigrated from Mexico to the US when he was very young. At the age of 14, when his family needed financial support to stay together, he dropped out of school and began working. He was able to remain in the US and raised four children—including Angela—encouraging them to stay in school so that they could have an easier path forward than he did.
"My dad always told me, 'High school is important. You need the education from this point on and beyond to be somebody, to contribute to the world,'" says Rico. "He always encouraged me to become someone who will help people."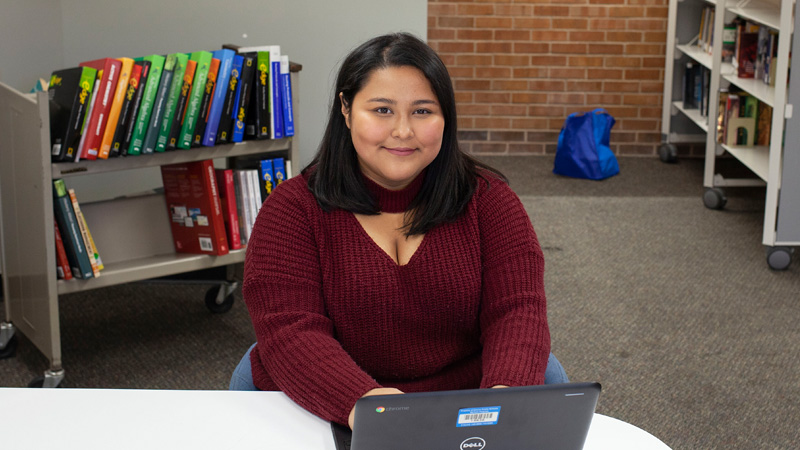 A Chance to Get Ahead
With her father's words in mind, Angela jumped at an opportunity to get involved with CareerConnect, a program supported by JPMorgan Chase that gives Denver students early exposure to a wide variety of career options. CareerConnect allows students to spend half their normal classroom time out of school and at a paid job in a high impact industry.
The program begins by supporting students in the classroom—teaching them entrepreneurial, professional, interpersonal, leadership, and even technical skills—and leading them to real-life work experience via paid apprenticeships. CareerConnect has program coordinators across most Denver public schools, one of whom Angela worked with after her business teacher suggested she get involved with the program. She enrolled in the business-focused pathway, one of CareerConnect's nine "career clusters" that students can choose from.
With the support of CareerConnect and in partnership with CareerWise Colorado, Rico landed an apprenticeship in the legal department at an insurance company based in Denver. "I've been able to learn about the legal systems behind a business," she says. "It's an experience I would have never been afforded without the help of CareerConnect."
First Step to a Dream Job
Rico's job fits with her career goals—becoming an immigration lawyer. "It's all inspired by my father's story," she says. "I want to help keep families together. All I've ever cared about is helping people—no matter who they are."
Rico is now juggling additional classes to receive an Associate's Degree in business, and has already landed a scholarship to Johnson & Wales University. She hopes to secure a full-time offer at her current job before pursuing her law studies—and the next step toward her future.
"I'm so grateful I got into CareerConnect," Rico said. "I don't know where I'd be without [the program's] support. I have more experience, more knowledge, and more confidence than I would ever had without the opportunities it has given me these past few years."