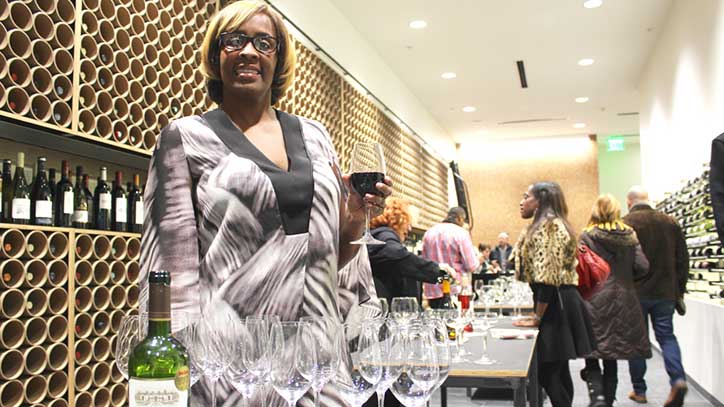 Stories
$6.5MM for Innovative Lending to Support Detroit
Entrepreneurs of color help play a key role in the city's recovery.
After years of friendship and family ties, Regina Gaines, Andrea Dunbar and Terry Mullins decided to start a business together in Detroit. While they brainstormed and wrote a business plan, they always came back to a non-negotiable mission: their venture had to reflect and participate in their city's ongoing economic revitalization.
That vision evolved into House of Pure Vin, a wine retail store concept with the ultimate goal of stimulating a Michigan-produced wine movement to enhance the value and credibility of Michigan's vineyards and wines. Their first major breakthrough was attending small business incubator TechTown Detroit's Retail Boot Camp in 2014, where they were selected as a Boot Camp Finalist, receiving a first-year rent subsidy in addition to ongoing mentorship and guidance.
Then House of Pure Vin learned about the Entrepreneurs of Color Fund. Established in September 2015, the fund is supported by the Detroit Development Fund (DDF), the JPMorgan Chase Foundation, and the W.K. Kellogg Foundation (WKKF) as a new $6.5 million lending program for Detroit businesses owned by entrepreneurs of color and businesses that primarily hire people of color. The goal is to provide greater economic opportunities for Detroit small businesses that lack access to traditional forms of credit.
House of Pure Vin is one of the first small businesses to receive a loan from the fund. With startup support, tenant improvements, shop fit-out, and a non-revolving line of credit, House of Pure Vin is well-positioned to open their doors for a full-on retail experience. This represents the next step in their evolution as small business owners taking part in Detroit's burgeoning small business community. For Regina, the loan from the new Fund meant that "we could participate actively in helping Detroit, a city we know, love, and have called home for our entire lives, to reestablish itself. We wanted to help show minority entrepreneurs in Detroit that they could help play a key role in recovery."
Small businesses have historically been at the heart of economic growth in Detroit, and they have the potential to reduce unemployment and expand opportunity for Detroiters. There are approximately 32,000 minority-owned small businesses in Detroit, according to the U.S. Census. This ranks Detroit as the fourth largest U.S. city for the number of minority-owned businesses. Yet, despite their importance to the economy, recent research by Michael S. Barr, Professor of Law at the University of Michigan, says minority-owned businesses rely significantly more on investments of personal or family wealth than on outside debt or equity.
For Detroit's comeback to be a true success, there must be opportunity for the Detroiters who have stayed. This new program fits perfectly with what our administration is doing, through Motor City Match and other efforts, to make sure Detroit residents who want to start a business in their city have access to the capital and support they need to be successful.
Detroit Mayor Mike Duggan
Through a $3.5 million grant provided by the JPMorgan Chase Foundation, as part of its $100 million commitment to the Detroit's economic recovery, and $3 million in program-related investments from the W.K. Kellogg Foundation, the Entrepreneurs of Color Fund will provide short and long-term loans to businesses like House of Vin. Loan sizes will vary, but the average loan will range from $50,000 to $150,000.