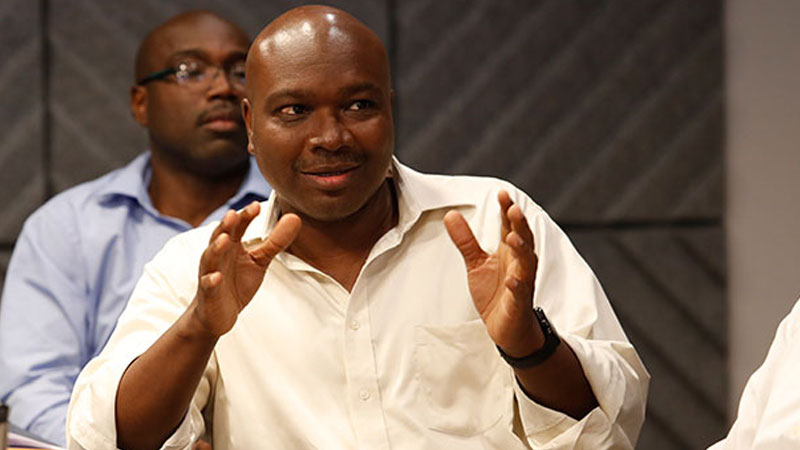 Stories
This Entrepreneur Moved from The City by the Bay to The Big Easy. Here's Why.
It takes a village to support creative entrepreneurs. JPMorgan Chase and The Idea Village are supporting small business growth, one week at a time.
Arthur Bart-Williams would never have become an entrepreneur, if he hadn't been on the verge of an argument with his wife Jessica during their honeymoon.
The newlyweds were in Maui and Bart-Williams created a hyper-detailed itinerary that cross-referenced a guidebook of ideal spots to visit. The effort turned into annoyance for Jessica.
She told Bart-Williams, "I'm here in paradise, but I'm missing it because my head is in this book! Someone should come up with something that can tell me what's around me, so I don't miss it."
The complaint sparked the idea for Vizzit, a platform for storytellers to engage audiences with authentic experiences centered on destinations and events.
Once downloaded, the free app offers a selection of desired tour experiences and delivers multimedia content that coordinates with a real tour route. As you proceed on the tour, the GPS triggers relevant information about points of interest along the way.
"It's like walking through a museum with a headset that tells you what you're looking at, but for any place-based theme anywhere in the world," said Bart-Williams, who is the co–founder and CEO of Vizzit.
From San Fran to NOLA
Vizzit is just one of the many startups launched through the support of the accelerator program at The Idea Village, a nonprofit based in New Orleans.
Founded in 2000, The Idea Village is dedicated to engaging the community to embrace innovation, entrepreneurship, and new ways of thinking. With small businesses employing nearly a million people in the state of Louisiana, New Orleans knows that entrepreneurs can have a big impact. In fact, the 254 companies that the Idea Village has personally worked with, have created more than 3,203 jobs over the last 16 years. In 2017, the thriving entrepreneurial ecosystem drew Bart-Williams and the Vizzit team from the San Francisco Bay area to New Orleans.
"We are seeing entrepreneurship as a gateway for many individuals to build wealth and are working hard to create inclusive, diverse, growth amongst hard working small business owners." says Erika Wright, vice president of global philanthropy for JPMorgan Chase. "But support is more than a check, it is about providing the resources, connections, and ultimately, the confidence that these talented entrepreneurs need to succeed."
Businesses like Vizzit couldn't agree more. After finding out about the New Orleans Entrepreneur Week last year, Bart-Williams went all in, participating in several pitch competitions and even discovering his selection for The Idea Village's competitive accelerator program. The accelerator program not only connected Bart-Williams to a curated network of global business experts, but also provided insight, guidance and coaching throughout a six month period.
According to Bart-Williams, the program was instrumental in assisting Vizzit's transition to New Orleans from the Bay Area.
NOLA Place Like Home
Vizzit now calls New Orleans home, and thanks to New Orleans Entrepreneur Week, its network has notably expanded.
"Our pipeline has grown significantly," said Bart-Williams. "We're now currently exploring several market segments to find an efficient, repeatable and scalable business model."
And when small businesses succeed, it helps the entire community. In Vizzit's case, ultimately success would also mean helping local business such as restaurants, bars and retail shops increase traffic, engagement and revenue.
When asked if he had any advice for other prospective entrepreneurs, Bart-Williams simply said to take risks— "don't be afraid of the unknown, and ask for help when needed."
---
Learn more about JPMorgan Chase's commitment to New Orleans and our work with Idea Village.