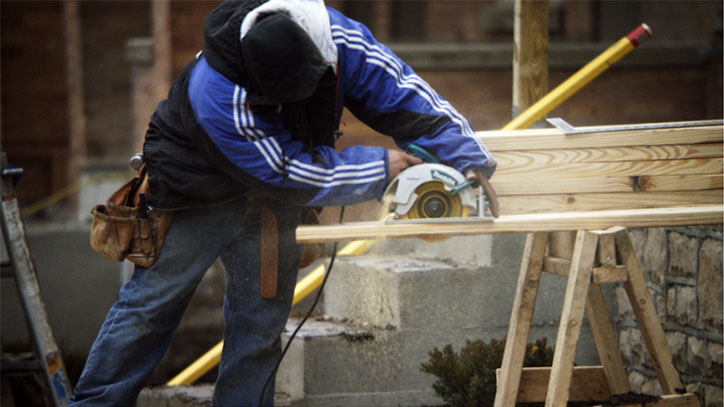 Stories
How $48MM Is Empowering Neighborhoods Around the U.S.
By sharing resources and knowledge, PRO Neighborhoods helps connect the dots.
America's cities face a unique set of challenges thanks to their place at the center of a rapidly shifting economy, and too many neighborhoods continue to struggle with unemployment and poverty. Individual efforts to combat these issues face daunting challenges, ranging from the sheer number of communities dealing with these issues, to the varied and disparate ability to find support to fight them.
Giving organizations the ability to share resources, knowledge, and work together to tackle these challenges can improve their odds of success. That is why over the last year, we've worked to support seven groups of Community Development Financial Institutions (CDFIs) as part of our PRO Neighborhoods program. The original $33 million commitment by JPMorgan Chase & Co. has allowed these organizations to leverage an additional $226 million, according to research conducted by Harvard1, exponentially increasing their ability to create inclusive economic growth for individuals and communities.
This year, we're supporting five new CDFI collaboratives with an additional $15.1 million as part of PRO Neighborhoods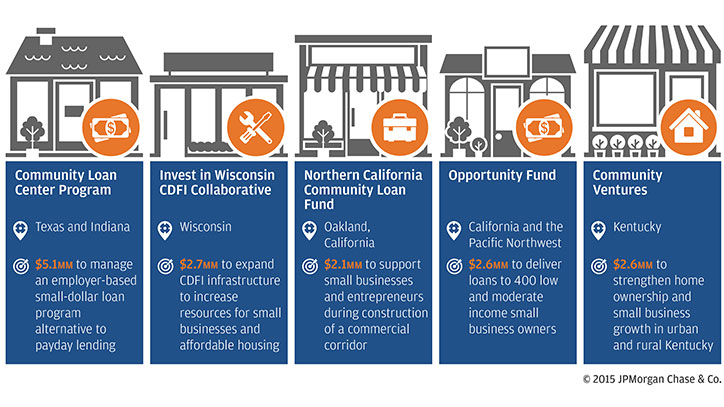 These institutions are supporting diverse projects that are:
Working to rebuild blighted communities
Creating new and flexible funding sources for underserved small business owners
Creating new, affordable housing so workers can live where they work
Attacking issues around payday lending to create affordable, sustainable alternatives.
These projects are making a real difference in people's lives, from small business lending in Rust Belt cities to mortgage lending in the Pacific Northwest, as well as financing the development of grocery stores that provide access to healthy foods in neighborhoods that had previously been considered food deserts.
---
1.
Review of the JPMorgan Chase & Co.CDFI Collaborative Demonstration Project, Joint Center for Housing Studies at Harvard University, November 2015