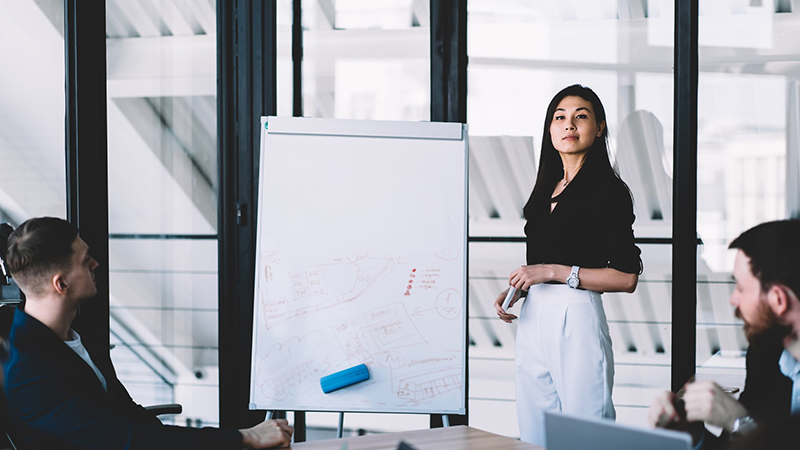 Stories
Embracing Your Differences Can Help Advance Your Career
Diversity is essential for growth, and companies need to strive towards driving an inclusive environment that respects different cultures and encourages employees to share their unique perspectives in the workplace.
This article was originally published by Ozy.
Major organizations trumpet their diversity targets and programs, but what happens when companies have already sourced talent from a multitude of backgrounds? Though corporate America continues to diversify, being the sole member of a minority group on a team or project at work is still a common experience — especially within leadership.
Companies cannot simply recruit diverse talent. They must also cultivate an inclusive workforce that respects and promotes unique perspectives. Take it from three leaders who embraced their unique identities to propel their careers forward.
As a black man, Kwesi Robertson spent most of his public relations career trying to fade into the background: ghostwriting for executives and quietly brainstorming ways to make corporate content tweetable. Until one day, sitting in a conference room full of marketers selecting cookie-cutter blond-haired, blue-eyed talent for a global beauty campaign, he discovered the unique power he possessed to steer the conversation in a different direction.
Robertson knew something wasn't adding up. At the time, diversity wasn't top of mind for beauty brands, but he felt strongly that consumers would respond well to campaigns including models with different looks. "If we were courting a diverse market, why wouldn't we seize the opportunity to show a menagerie of beauty, shades and sizes?"
It took considerable confidence and preparation, but Robertson — case studies in hand — articulated his concept, and slowly but surely, his recommendation was implemented. Pilot campaigns featuring diverse models proved successful, and executives at Robertson's company began relying on him for insightful, culturally relevant and inclusive ideas.
Stan Kimer was used to leaving a lot unsaid at work. If a co-worker assumed he had a wife, he would typically go along with it. When his boyfriend sent flowers to the office, he crafted an explanation for anyone who asked about the gesture. It was the 1990s in North Carolina, and Kimer's employer, IBM, was an 85-year-old company with a fairly conservative reputation.
But when his company started making headlines for progressive practices, Kimer saw an opportunity to share a previously private aspect of himself. "I came out at work in a very public way," he says. After appearing in a local newspaper article, Kimer was regularly tapped to speak at internal diversity panels.
"One day, the vice president of diversity called me up with a job offer: global LGBT diversity manager," he recalls proudly. Since then, Kimer has expanded LGBT employee resource groups to offices around the world and has even helped develop a resource hub on the company's intranet page to help individuals feel empowered to embrace their differences.
As a woman in the male-dominated technology industry, Melissa Goldman has encountered her fair share of challenging situations. On a business trip many years ago, Goldman, now Chief Information Officer of Corporate Technology at JPMorgan Chase, was the only woman among nine executives.
During the flight, her colleagues bantered and bonded without including her. "I didn't know whether it was because I was new to the job or because I was a woman," she says. Either way, Goldman knew something needed to change.
Shortly after, she communicated her feelings and concerns to a few of her male colleagues who had been on the trip and was pleasantly surprised by their response. "They genuinely didn't realize it was happening," she says. Despite some initial discomfort, the situation was quickly resolved once she spoke up.
Today, JPMorgan Chase's support of diverse talent and dedication to creating an inclusive workplace is deeply embedded in the company's culture, starting from the highest levels of leadership. In fact, nearly 50 percent of the company's operating committee is female. To do her part, Goldman encourages any woman who finds herself in a similar circumstance to voice her concern. "If something doesn't feel right, don't be afraid to speak up," she says. "It might be uncomfortable, but put on a confident face, do it and you might just get the outcome you wanted."