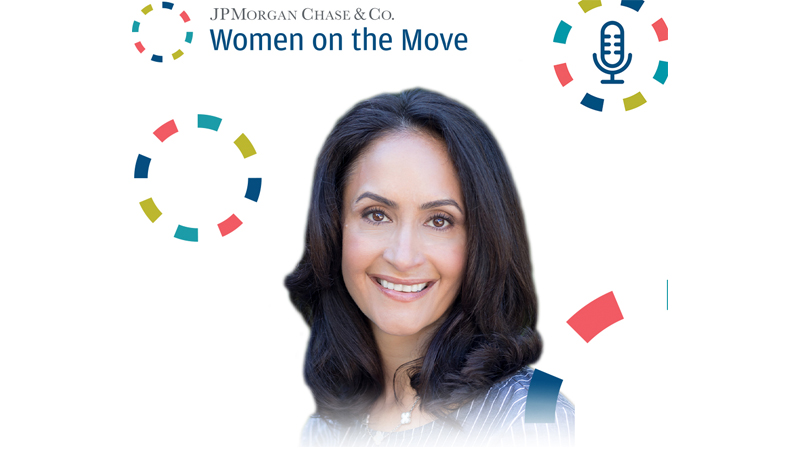 Elaine Meyers
In this episode of Women on the Move, Elaine Meyers, Managing Director and Financial Advisor with J. P. Morgan Securities, we learn why she loves her job.
A unique client approach
As a financial advisor who specializes in the needs of the ultra-high-net-worth client, Elaine has assembled a diverse team of experts who have one thing in common; passion. For Elaine, this is the key differentiator for her business. Her clients are focused innovators and require a partner who understands how to address their complex and rapidly changing needs.
After more than 20 years running a multi-family style business, meeting face to face with her clients continues to be the most rewarding part of her job. Elaine finds that she learns from her clients as much as they learn from her.
A good career choice for women
Women have a natural ability to multi-task and outsource and as a mother of four, Elaine uses these qualities to manage both her family and business. The flexible nature of being a financial advisor allows her to divide her time efficiently between both worlds.
Having the freedom to switch 'hats' and pivot between work and family as needed gives her peace of mind and allows her to be the best mother and advisor she can be.
Finding the right advisor
When looking for a financial advisor, Elaine suggests you take your time and interview multiple advisors until you find someone you can easily relate to and communicate with. You should also look for an expert in the area of your specific situation.
Lastly, make sure you find an advisor who can listen effectively, which has been key in Elaine's personal success.
Subscribe