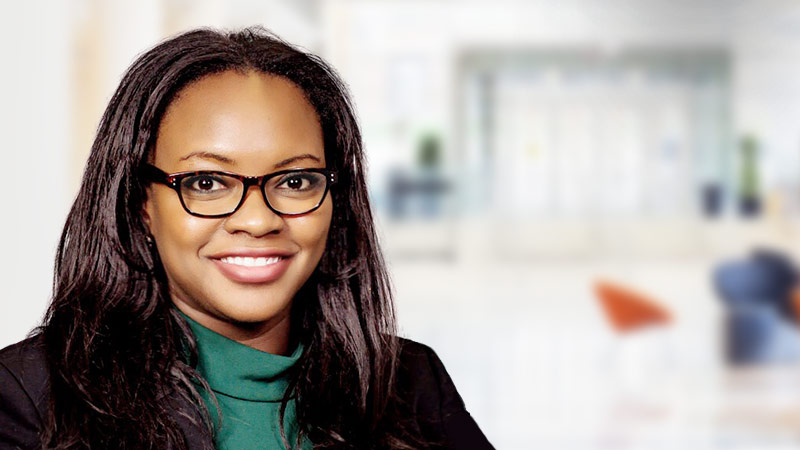 Insights
Never Stop Learning
JPMorgan Chase's Dionne Fraser discusses the opportunities of her career mobility and the secret to a successful career pata.
You have a great mobility story. How did you decide to make the jump from role to role? What were some of the important factors you took into consideration?
I approached each role with 100% focus, trying to learn as much as I could while giving the most comprehensive legal counsel to the groups I supported. I enjoyed each role immensely, relishing the challenges that each presented. Through that time, I developed relationships with colleagues in not only the line of business I was supporting, but others too, and learned of emerging areas where I might be able to provide additional support.
With each new opportunity, I first asked myself what skills I would gain from starting over in a new group and assessed if the team's subject matter and business coverage were interesting to me. I also thought about how I could contribute to the respective new team and how they might benefit from having me. It was important to me that I brought valuable experience on Day One in order to help meet team objectives. I have been fortunate to enjoy each role.
Do you have any tips for success when changing roles?
To be successful in a role where you support a line of business, you have to understand the business you serve, and know your particular subject matter well. So for example, in my case, I need to know the business of Business Banking as well as their legal requirements.
It's important to never stop learning. All of your colleagues have tremendous insight into processes and requirements of the firm – listen to their stories about what they think works and what they think can be improved. I try to attend learning seminars regularly, both inside and outside the bank.
It's always helpful to have a network too. I have also worked to improve our community of lawyers beyond our company through service on various committees and have built important relationships through those networks.
You're also active on our company's legal pro bono and diversity committees. Why is this important to you?
I have been attracted to service for most of my life. At Harvard, I was the president of Black Students Association, active with the Institute of Politics, volunteered for various White House advance assignments for several years, had a radio show, and played in the marching band. After college I worked in the US Senate and for the governor of Georgia. In law school, I served on a journal and in the leadership of the Caribbean Law Students Association. When I was in private practice, I was active in pro bono work and served on the board of a scholarship fund. So, when I arrived at Chase, it was natural for me to volunteer when the opportunity was presented. I enjoyed the three years I spent on the Diversity Committee and was honored to receive the 2015 Joan Guggenheimer Legal Champion of Diversity Award, named in honor of our former general counsel. I'm thankful that JPMorgan Chase offers me these opportunities to give back to the community and promote diversity, equity & inclusion at the firm. If service is important to you too, I encourage you to seek opportunities to get involved.
What is your proudest professional moment?
My proudest professional moment was working on a celebration of the 25th anniversary of the Americans with Disabilities Act. I had the idea in 2014 and with our general counsel Stacey Friedman's support, I began planning it with other members of the Legal Diversity Committee and the Office of Nonprofit Engagement. We worked for over eight months, inviting leaders of the local and national disability rights communities to discuss the successes since the law's passage and the challenges that remained. I was very proud of the outcome and the collaboration it took to achieve.
Have you ever felt in over your head or questioned your ability? What got you through those moments?
I do feel in over my head sometimes, especially when my calendar is full for weeks. In those times, I speak to my peers as well as manager and other senior colleagues with whom I've established relationships and trust. They often have helpful perspectives, or have seen the problem I am trying to solve before and can help me navigate through the challenge that I'm facing at the time. It always helps to have a second perspective and it's okay to ask for help when you need it.
About the Author: Dionne Fraser is an Assistant General Counsel for Business Banking. She covers Business Banking's deposit products, privacy, as well as government and non profit clients. Moving around is always a daunting career choice for all, especially here at JPMorgan Chase where we operate in over 100 countries with countless teams and functions. But ever since joining JPMorgan Chase in 2011, Dionne has held several roles across the legal department, ranging from Consumer & Community Banking Litigation, supporting National Subpoena Processing, working with CCB Regulatory and the Office of Legal Obligations and now in Business Banking.
Learn more about our initiatives for advancing talent within the black community.
Learn more about careers at JPMorgan Chase.