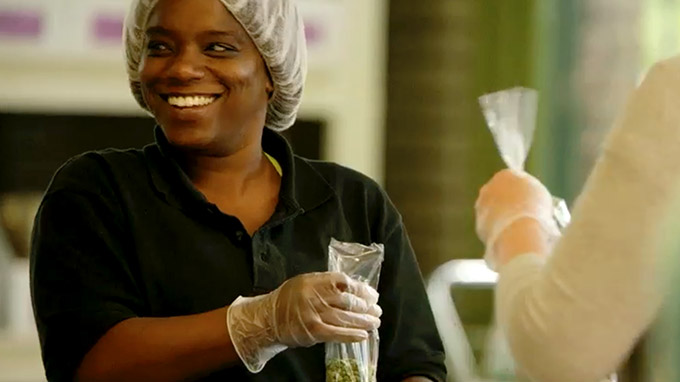 Stories
Women's Bean Project
Preparing women for the job market one bean at a time.
One Denver-based organization has helped nearly 8501 Denver women learn valuable job and life skills needed to not only stay employed, but to move towards self-reliance—creating a future for themselves, their family, our community and our economy. And it all started with beans.
While working in a shelter for homeless women and children, Women's Bean Project founder Jossy Eyre realized that education and a powerful support network were the keys to helping the residents build a future. She spent $500 on beans and hired two women from the shelter to package them in soup mixes.
Today, Women's Bean Project is a nationally recognized social enterprise serving approximately 70 women annually. Participants earn a steady wage as they learn basic job readiness skills like attendance, teamwork, attention to detail, problem solving and positive attitude. Women also attend weekly life skills classes on goal setting, budgeting, and empowerment that promote self-confidence and responsibility. Additionally, their training also includes computer workshops, mock interviews and job search techniques that are crucial to becoming gainfully employed.
Having joined the nonprofit's board in 2004, Senior Vice President Steve D. recalls, "Right off the bat, I could see they were approaching unemployment in a unique way. And it works. The impact they have on their participants is truly life changing."
From a simple bean, great things can grow.
Women's Bean Project gives women the chance to make the most of their lives through education and job training.1
When JPMorgan Chase Foundation presented the organization with a grant in 2010, Women's Bean CEO Tamra Ryan noted that the company's continued financial and technical support had played a key role in the success of Women's Bean Project. "JPMorgan Chase has invested in technology infrastructure for us, and in other capacity-building projects that allow us to sell more products," Ryan said. "Their investments in our infrastructure have allowed us to grow to the point that we can accommodate large orders like those from Walmart. We'll be in 250 Walmart stores during the 2015 holiday season."
In 2013, Women's Bean Project was one of six nonprofits chosen to receive $25,000 from the Chase Community Giving program. They won by popular vote which recognized Denver-based organizations with exceptional commitments to innovation, education and entrepreneurism. With its 25-year history of providing support and guidance to hundreds of women in the Denver area, Women's Bean Project was an easy favorite.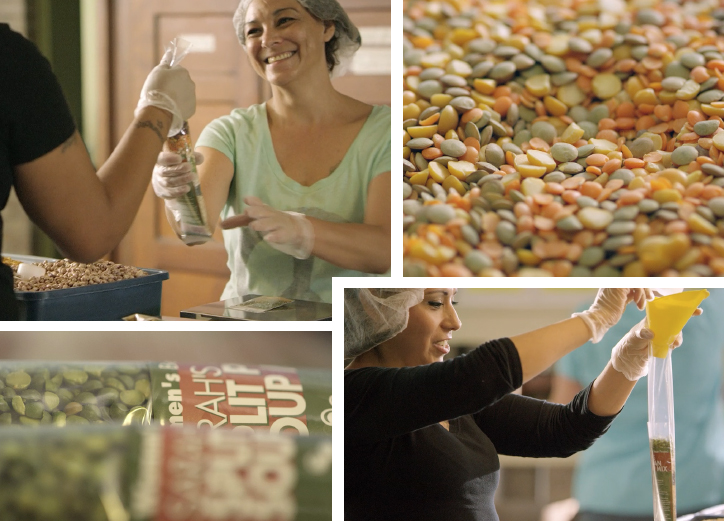 Now in its third decade, Women's Bean Project continues to impact the lives of hundreds of women and their families. Its soup and salsa mixes, organic fair trade coffee and handcrafted, limited-edition jewelry can be ordered online at WomensBeanProject.com, and are available in nearly 1000 stores around the country. That in turn directly impacts society overall, according to a Mathematica Jobs Study commissioned by The Roberts Enterprise Development Fund (REDF) in February of this year:
"For every $1 spent by a workforce development social enterprise like Women's Bean Project, there is a return on investment of $2.23 in benefits to society, including $1.31 to taxpayers from reductions in government transfer payments and increases in revenues."2
Says Ryan, "We are about changing women's lives through employment." Which amounts to far more than a hill of beans.
Meet the people behind the program.
By Donna Bryson
After living abroad for 19 years, Donna returned to the US and is settled in Denver. She has written for AP, CBS, The Wall Street Journal and The Boston Globe.
For more information about the Women's Bean Project, visit: www.womensbeanproject.com
2.
REDF: Mathematica Jobs Study