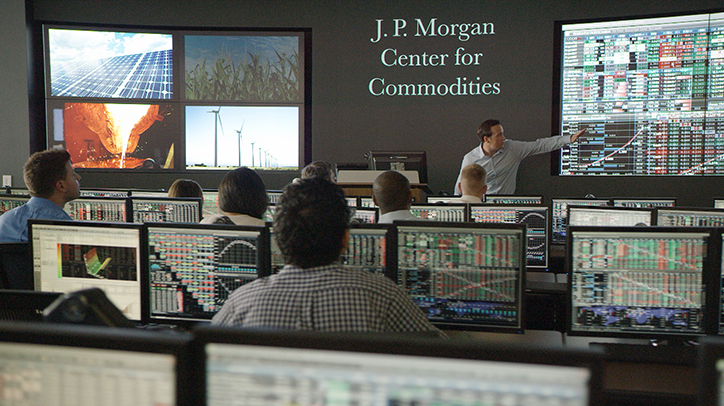 Stories
J.P. Morgan Center for Commodities at the University of Colorado Denver Business School
Exploring the role of commodities in business and beyond.
TAMRA RYAN
CEO, Women's Bean Project

Twenty-seven percent of the natural gas resources in the U.S. are located in the Rocky Mountain region.1 Mining represents 2 percent of Colorado's gross domestic product, or $7 billion annually, and Colorado is home to more than 35,000 farm operations.2 In short, the state is fertile ground for an education center dedicated to the holistic study of commodities trading.
The University of Colorado Denver's J.P. Morgan Center for Commodities, launched in 2012, is the first education center of this kind in the world. CU Denver Business School Dean Sueann Ambron spoke about the Center for Commodities and its support from J.P. Morgan as the Center's lead sponsor.

SUEANN AMBRON

Dean, University of Colorado Denver Business School
Since her appointment as dean in 2000, Sueann Ambron has integrated the Business School into the fabric o
How did the idea for the Center for Commodities first come about?
Sueann Ambron: We have an alumnus by the name of George Solich (founder of FourPoint Energy). He was asking why people aren't trained in universities to understand more about commodities.
My sense was, "Well, George, how many traders does Colorado need —maybe five?" But it's not just about trading; the companies that support trading all need to understand something about it. Really, there is a big open market for knowledge in commodities, and it's a new field. I said, "If you fund a feasibility study, we'll take a look at it." I was absolutely shocked at what a field it is, what the implications are, the fact that it is new, the fact that it crosses over disciplines — it's not just a neat little package. If you think about it from the university side, what discipline does this fit in? There were 77 universities with a major focus on equity, maybe five on energy, but no one really looked at the commodities across classes.
What has J.P. Morgan's involvement meant for the program?
SA: The company felt there was something unique and important to the world here — something that not a lot of other folks are engaged in. It's really a commodities center that goes across companies. They saw the vision; they were excited about it; and they really were interested in students with talent that they could hire, research that could help the understanding of this field, a neutral place where policies could be looked at. They gave the center a tremendous lift of visibility and exposure. Their involvement has also engaged executives beyond J.P. Morgan. The First Lady of Mozambique came here because they are getting into energy!
There is no doubt that once the company was part of the equation, lots of other companies decided that this was something they wanted to be a part of. J.P. Morgan was like a pioneer. They blazed the trail.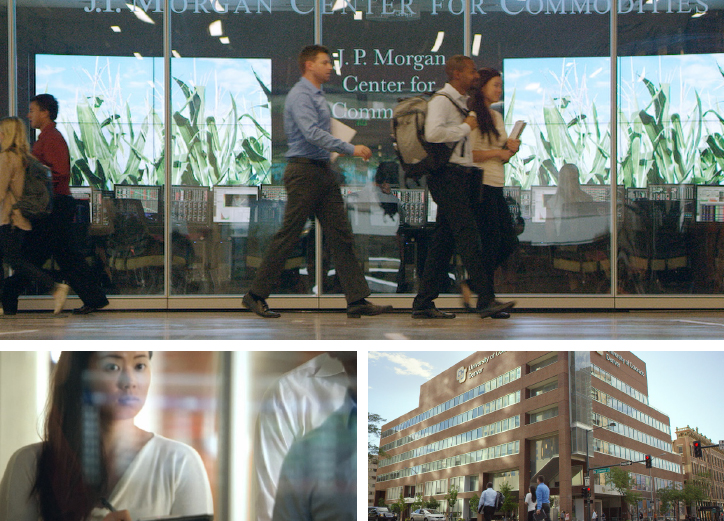 How did faculty proceed in creating content for the program?
SA: There is excitement and enthusiasm among our faculty. It's a new field that lends itself to innovative, market-driven courses. It's not a situation where people are chained to a desk or a computer. There is a real intersection between the theoretical work and practice in the field.
We build the courses, and then let them evolve with the market demand. If there is a demand for a course just focused on gold, we'll do a course on gold. Interaction between land and natural assets on that land? We'll do a course in that. We're engaged in a lot of experimentation and innovation.
What does a program like this mean for the university and community at large?
SA: The faculty we are assembling are not just business school faculty — they will come from economics, policy, mathematics and computer science. It won't be just from the University of Colorado; the faculty will come from all over the world.
It's the kind of place where an expert from Shanghai will want an affiliation with the center — so they come as a visitor, or publish through the center, or their students come here, or our students go there.
Why is it important that students be able to learn about commodities industries in a format and setting like this one?
SA: Our students learn on state-of-the-art software currently employed in the industry, and they walk out with that kind of knowledge. They have an opportunity to learn in an environment with people all over the world who are doing it.
And there are so many important implications! One question commodities raises: "How do you feed the world? How do you heat the world? How do you make a better life for people?" I think students are really interested in those questions.
For more information about the CU Denver Center for Commodities visit: cudenver.edu.