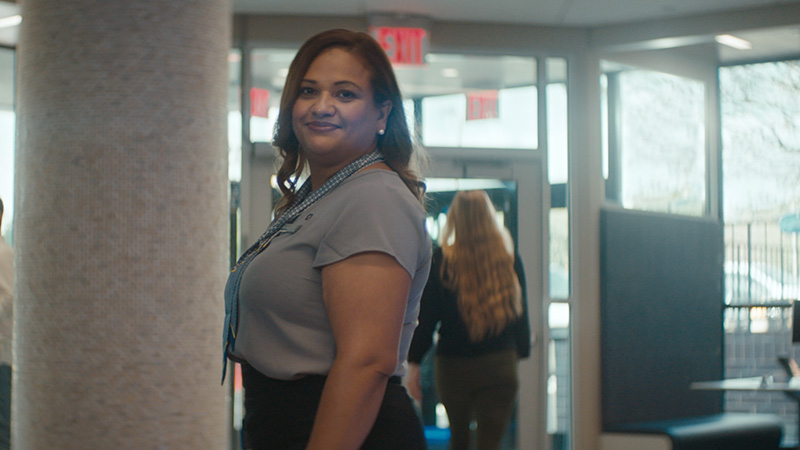 Stories
D.C.'s H Street Branch Brings New Meaning to the Term "Local Bank"
JPMorgan Chase employee Paula Sorto works to ensure that the company's most accessible branch is also its most welcoming
One of the most linguistically diverse cities in the US, Washington, D.C. is home to roughly 170 spoken languages—and at least one that is silent. Gallaudet University, one of the world's most prominent universities for deaf and hard of hearing students and a major center of the American Sign Language (ASL) community, is nestled on H Street, in the heart of the city.
H Street is also home to a new Chase branch. Moving into a major ASL center, Chase is striving to become a valuable member of the community. That means becoming completely accessible to ASL speakers on both sides of the counter.
"The H Street branch has been designed to be a visual branch for the ASL community," says Paula Sorto, Lead Associate Operations at the H Street branch. "That means it's a full access accommodations branch for the deaf community as well as for the deaf employees."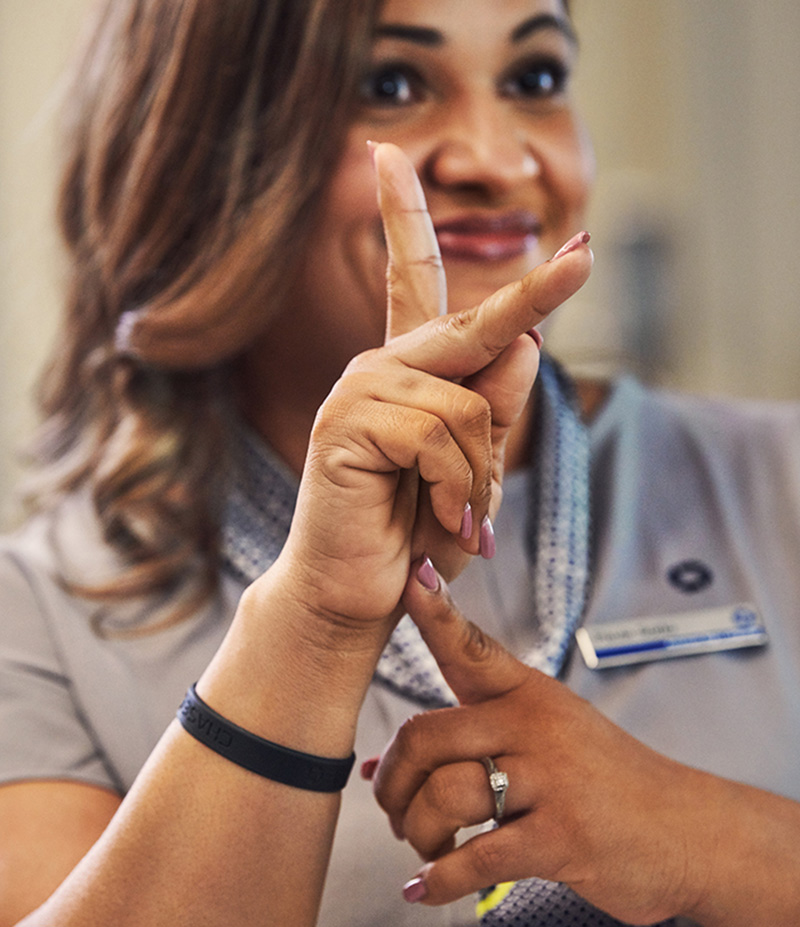 Sorto herself is trilingual—fluent in Spanish, ASL, and English. The first hire for the H Street branch, she trains new employees, about half of whom will be fluent in ASL. This is part of JPMorgan Chase's plans to hire nearly 700 employees across 70 new branches as part of its commitment to provide jobs and training to the greater Washington area.
At the H Street branch, the training is especially unique, with a focus on accessibility. After the visual tutorial set up by her branch managers, Sorto felt that she was ready to do her job independently, "I am very proud to work for a company that invests in technology for deaf employees like me," she says.
Discussing the full access accommodations, Sorto beams, "I love the fact that it does make the deaf community feel that we value them … and we are doing our best to serve them," she says. For all the visual accommodations at the branch however, it's Sorto herself that will have everyone feeling most welcome.