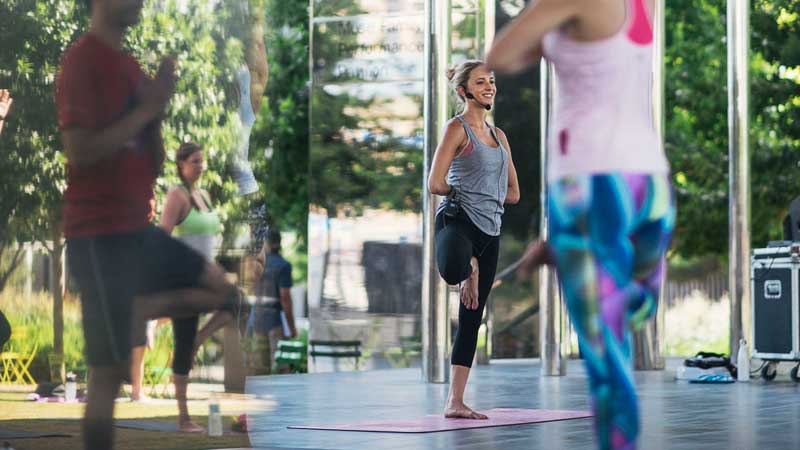 Stories
How One Dallas Park Injected New Life into Downtown
What used to divide downtown Dallas now connects it.
A joint public-private development credited with bringing new life to the city, Klyde Warren Park officially opened in 2012. Not only did the park cover a cement highway with sprawling green lawns and tree-lined promenades, it brought people and thriving small businesses to the city's center, uniting Dallas in a lush town square.
Originally, a freeway built in the 1960s bifurcated the city, earning it the nickname "The Moat" from many Dallas residents. "Before the park it was almost like two completely different sections," said Sherrelle Evans Jones, CFO of Klyde Warren Park. "The downtown people came to work and stayed on this side of the freeway. And the few people that lived uptown stayed on the other side."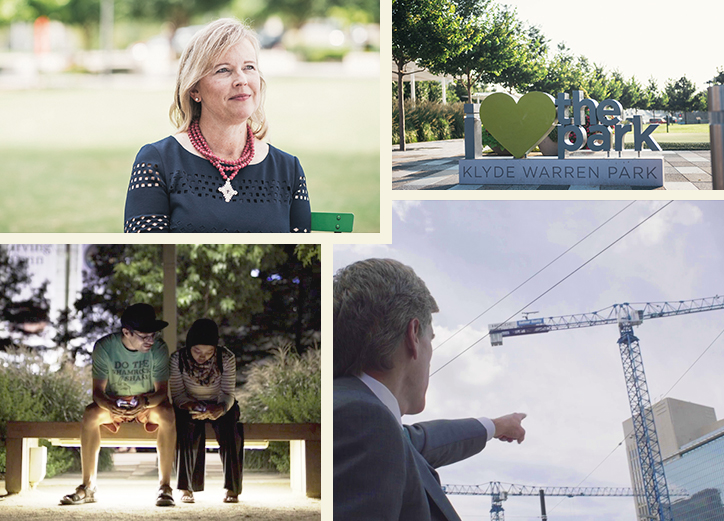 But innovators and private supporters like JPMorgan Chase saw potential in a project to unite the community, and today the park stands as a bridge, connecting Dallas's downtown and uptown neighborhoods. Only 10,000 people lived in downtown Dallas when plans for the park were first developed in the early 2000s. Now, 40,000 people live within a two-mile radius of the city center.

"It has created community," noted Tara Green, president of Klyde Warren Park. "It is the backyard for all Dallas residents, whether they live uptown or downtown."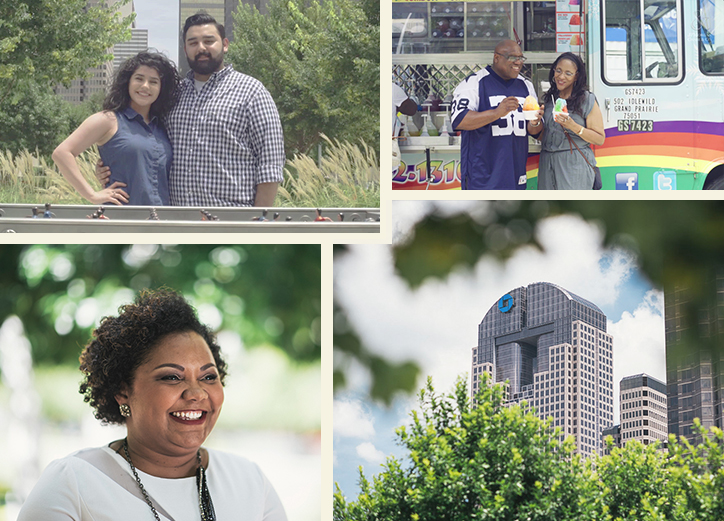 Collaborative Community


Klyde Warren Park stands as a testament to the strength of public-private partnerships in the Dallas community and serves as a model for collaborative communities around the country. In fact, the Klyde Warren Park team frequently fields calls from cities around the U.S., answering questions about strategy, impact and implementation.
JPMorgan Chase understands the dream of connectivity—of bridging the divide of uptown and downtown. And they helped that dream become a reality.
Tara Green, president of Klyde Warren Park
In addition to contributing $3.5 million to the project, JPMorgan Chase employees have on representation on the park's board and continue to help positively impact the Dallas community.
"This park shows Dallas's entrepreneurial spirit," said Green. "We are mavericks by nature. We don't have a beach. We don't have the mountains. So we created a community where one should not have existed and it's been thriving."
---
Learn more about JPMorgan Chase's connection to the Dallas-Fort Worth communities.