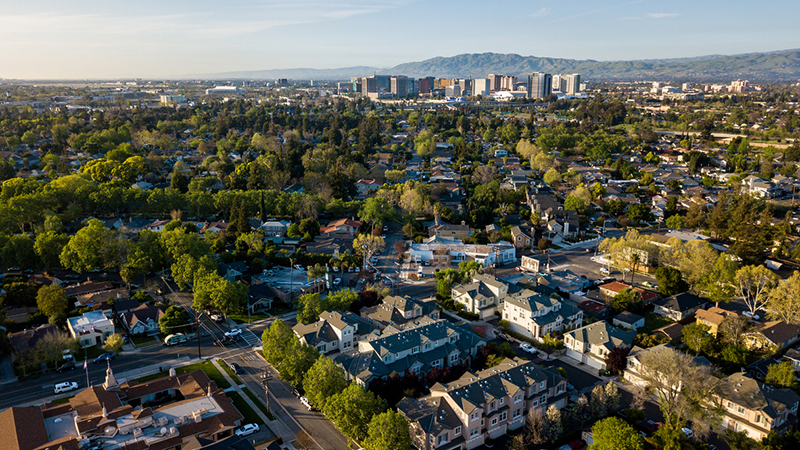 Stories
Working Together on the Bay Area's Biggest Challenges
Allen Fernandez Smith, head of the West Region for Global Philanthropy at JPMorgan Chase, sat down with Fred Blackwell, CEO of the San Francisco Foundation, to discuss solving the Bay Area's most pressing economic issues.
The San Francisco Bay Area is a thriving community, yet inclusive economic growth still remains a top challenge for the region. From the Mission District to Fruitvale, the Bay Area has always been a hub of culture, innovation and progress. But economic challenges, such as lack of affordable housing, remain despite the area's rapid growth and make it difficult for many residents to grow and prosper.
To tackle these challenges head on, JPMorgan Chase has partnered with the San Francisco Foundation, whose "mission is to mobilize resources and act as a catalyst for change to build strong communities, foster civic leadership, and promote philanthropy in the San Francisco Bay Area."1
The collaboration has been fruitful, providing support and leadership to organizations like HOPE SF–the nation's first large-scale public housing transformation aimed at disrupting poverty, reducing social isolation and creating vibrant mixed-income communities–and the Bay Area Workforce Funders Collaborative, which supports nonprofits committed to developing a diverse talent pipeline for businesses throughout the region
This partnership is vital to the creation of opportunity for people living in the Bay Area, which is why JPMorgan Chase has supported the San Francisco Foundation for the past 20 years, and has provided more than $2 million in grants since 2013.
Allen Fernandez Smith, head of the West Region for Global Philanthropy at JPMorgan Chase, sat down with Fred Blackwell, Chief Executive Officer of the San Francisco Foundation, to discuss the challenges facing the Bay Area's vibrant community and the importance of cross-sector collaboration in creating a more economically inclusive city.
This interview has been edited and condensed for clarity.
Q: Allen Fernandez Smith: What do you think is the most pressing issue in the Bay Area?
A: Fred Blackwell: Here in the Bay Area, the rising tide is not lifting all boats. The future of the Bay Area depends on our ability to provide safe and affordable homes, good-paying jobs, and a political voice– these are the themes that have come up over and over again when we sit down to talk to community leaders throughout the region. There needs to be more access to economic growth and prosperity and a focus on racial equity and economic inclusion.
Q: The San Francisco Foundation recently went through rebranding and strategic planning–why is that important?
A: Fred Blackwell: Three years ago, we deepened our commitment to racial and economic equity, but our visual identity didn't match our evolution. We have a new look now—one that better represents the fact that we are a community foundation working with a range of partners–the private sector, individual donors, grantees and policymakers.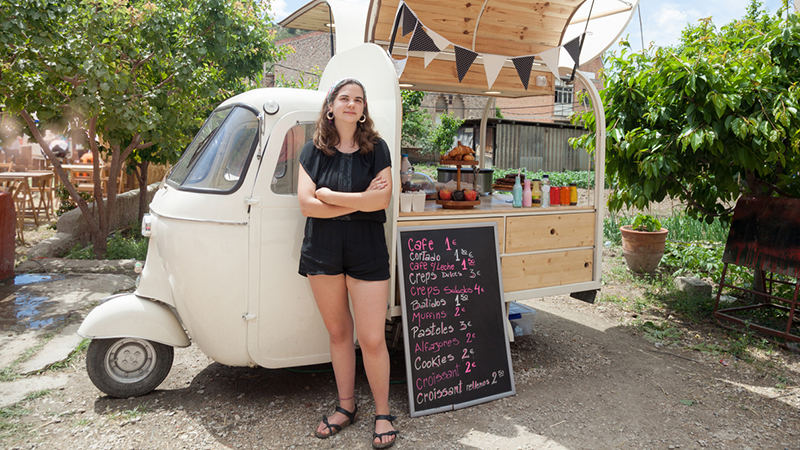 Q: JPMorgan Chase focuses our efforts on workforce, neighborhood revitalization, small business and financial health. We share a desire to move the needle on these key issues. How do you think that business and nonprofits can better align to make a difference in the community?
A: Fred Blackwell: To move the needle towards a more equitable community, we need all sectors to work together–philanthropy, the private sector, government and individuals. It's a tall order, but the progress we've made to date as a result of cross-sector work gives me tremendous hope.
Q: What are some of the promising strategies the San Francisco Foundation is supporting around housing affordability and anti-displacement?
A: Fred Blackwell: The lack of affordability in the Bay Area is having a negative effect on employee recruitment and retention. To help support housing affordability and anti-displacement, the San Francisco Foundation is working to engage the business community more, with collaboratives like the Partnership for the Bay's Future, which is bringing together philanthropic, business, and practitioner leaders to raise $540 million to protect, preserve and produce affordable housing in the region.2
Q: Imagine we are sitting down ten years from now. What does the Bay Area look like?
A: Fred Blackwell: I envision a Bay Area where everyone can participate, prosper, and thrive, regardless of their race, zip code, or economic status. What I'm describing here is radical imagination, which is what we have to embrace in order to get to this society that we have yet to experience.
Q: What advice do you have for emerging community leaders?
A: Fred Blackwell: One, strive to be bold and courageous with your ideas and solutions. Be thoughtful about what you want to accomplish, at what scale, and what communities you are trying to impact. Two, expand your network across sectors–public, private, philanthropic, nonprofit and government. Three, engage other points of view in productive discourse. If we can achieve all three, the Bay Area will be a much more inclusive community.
Learn more about JPMorgan Chase's commitment to the San Francisco Bay Area.
---