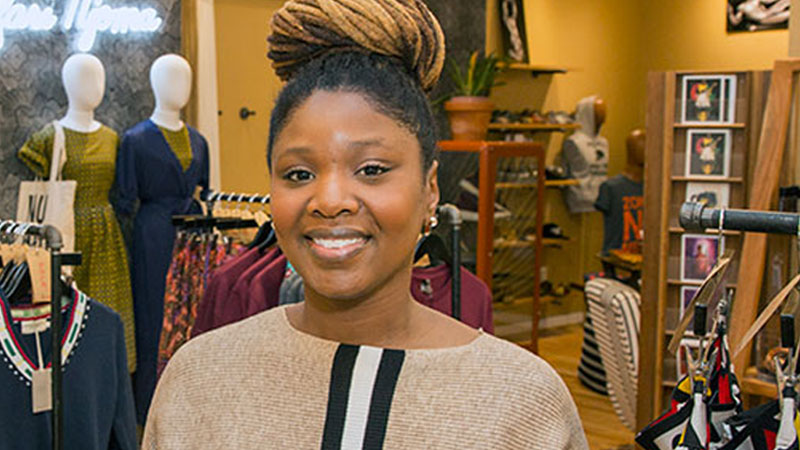 Stories
Creating Space for Artists of Color in D.C.
With a helping hand from JPMorgan Chase and Ascend 2020, Nubian Hueman is bringing underrepresented artists to the foreground.
"I used to go to the Brooklyn Arts Museum for their African Dance Festival. One day, I met an artist that made beautiful necklaces out of leather." said Anika Hobbs. "But when I went back, I could not find her or the necklaces."
Hobbs, a ten year veteran of the retail industry, was always hyper-aware of the latest artists and trends. During her travels she would meet great artists of color, and one thing was always true: it was almost impossible to find and purchase their works. "I used to think, 'where do I go to find unique items that reflected tradition and culture?'" said Hobbs. "Eventually, I decided I was going to open a store of my own and really focus on independent artists of color."
In 2013, she followed her dream and opened Nubian Hueman, a store devoted to promoting and selling art and products created by people of color. Located in the Anacostia neighborhood of Southeast Washington D.C., the store prides itself on connecting independent artists of color with customers.
But Nubian Hueman is more than a brick and mortar store. It is also a hotbed of creative collaborations, and a place where customers can connect with independent artists. "Our biggest purpose is building the creative economy that represents the global diaspora," said Hobbs. By her estimation, 99 percent of Nubian Hueman's goods are made by people of color.
Hobbs' struggle to find galleries that support artists of color isn't unusual, in fact, according to one artist's advocacy group almost four out of every five people who earn a living from the arts in the U.S. are white.1 For artists of color, finding venues that showcase their art is often an insurmountable obstacle.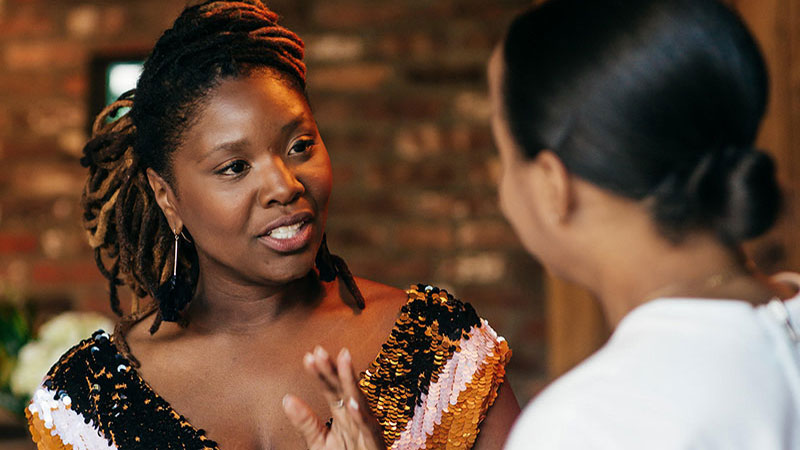 Building a Supportive Community
Hobbs' work in her community extends beyond art, merchandise and customers. In 2017, through the Washington Area Community Investment Funds (WACIF), she joined Ascend 2020. A program established thanks to a grant from JPMorgan Chase's Small Business Forward Initiative, Ascend 2020 supports and accelerates the growth of minority-owned businesses in six cities across the U.S., including D.C.
"We were selected to join the first cohort of the Ascend 2020 program in Washington D.C. It was a really great opportunity to partner with WACIF and prepare Nubian Hueman to acquire funding," said Hobbs of her experience in the program. "We learned about marketing, accounting and legal—back end things that we needed to have better business acumen. We were able to get access to professionals that gave us priceless advice, insights and market research."
Hobbs' experience is one that JPMorgan Chase is trying to replicate as part of the company's $150 million Small Business Forward initiative which seeks to help women, minority and veteran entrepreneurs build long term success. Since Ascend 2020's launch in late 2016, the program has helped 140 businesses obtain $8 million in investments, including $3 million in new capital and $5 million in contracts. And now, with JPMorgan Chase's support in the form of a $2.5 million investment, Ascend 2020 will expand from six U.S. cities to ten.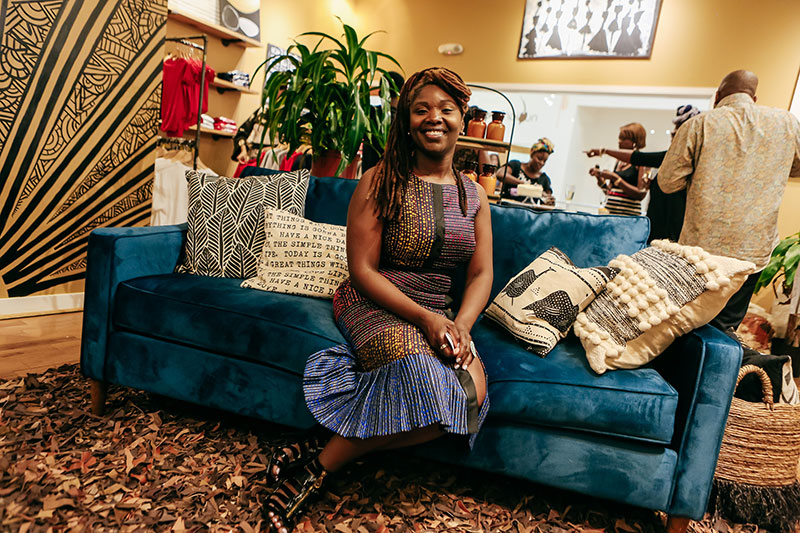 Partnering to Grow
Hobbs' connection to Ascend and WACIF continues to pay dividends. In early 2018, when Hobbs was considering expansion, she turned to WACIF for support. WACIF introduced Hobbs to Streetsense, a real estate company that provided her with marketing research and demographic data on all the areas she'd been considering.
Nubian Hueman will open its second store in Baltimore at the end of this summer and hopes to make a cultural impact in the Baltimore area.
"We have worked with about 400 artists since our inception," said Hobbs. "It's an example of how you don't necessarily have to be huge or super popular in order to have impact. You don't have to have a lot of money to make a difference."
Hobbs is determined bring underrepresented talent to the spotlight, and by doing so she is creating a spaces that intend to shift the culture and conversation. She is inspired by and an inspiration to artists of color everywhere.