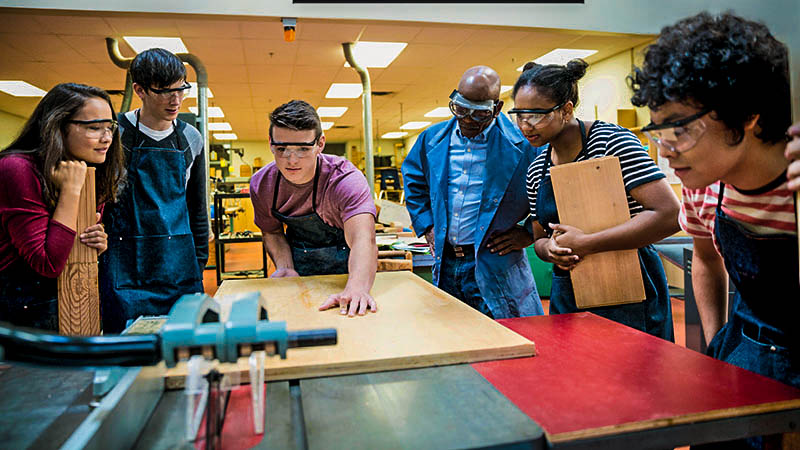 Stories
Why Summer Jobs Matter Now More Than Ever
Training today's youth for tomorrow's jobs.
Around the world, momentum is building to expand employment and education pathways for millions of low-income youth who lack access to education, training and employment opportunities.
And with good reason – by 2025, 65 percent of jobs in the United States will require some postsecondary education, training or credential – up from 28 percent of jobs in the 1970s. These heightened expectations will require young people to gain work experience and develop skills today to enable them to compete in the global workforce in the future.
What Better Time to gain Much-Needed Work Experience Than During Summer Break?
Unfortunately, demand for summer employment in many communities remains higher than the number of available job opportunities, according to a 2016 survey of 15 U.S. cities. The report, which is based on a survey of Summer Youth Employment Programs that are supported by JPMorgan Chase, also reveals that the summer employment rate for teens across the U.S. has fallen to 34 percent, a near record low and a 20 percentage point drop since 1995.
Despite the creation of more summer roles, only approximately 38 percent of teens and young adults looking for summer jobs were able to find positions through 18 summer employment programs in the 15 cities surveyed in 2014 and 2015.
This threatens to limit not only the options available for young people and their families; it also may impede economic growth as it leaves young people without what for many is the first skills training opportunity they have. That could mean unfilled jobs remain vacant over time because employers cannot find skilled workers to fill them.
Paving The Way To Economic Opportunity
The public and private sectors are working together to increase the number of summer job opportunities available to young people by taking existing workforce and economic development strategies and discovering innovative ways to create jobs.
Overall, cities report significant progress maintaining or expanding summer jobs programs, strengthening private sector partnerships, and improving coordination with local workforce systems. Sample tactics being used to expand skill-based and career-specific employment and training opportunities include expanding public and private sector partnerships by strengthening operating and communications systems; linking summer jobs to technical skills building, training and education, and year-round employment; prioritizing programs for special youth populations, including at-risk youth; connecting summer jobs programs to local workforce systems through new partnerships and organizational structures; and creating financial capability programs to help create economic security for these young employees.
As new and innovative programs evolve, JPMorgan Chase is providing funding to bring these programs to scale. This includes a $17 million, five-year commitment to U.S. cities working to increase the number of teens with access to quality summer work experiences that put them on a path to greater economic mobility. This nationwide effort will help equip young people with the skills and experiences they need to succeed and bridge the gap between the demand for summer jobs and the number of available positions. Over the last two years, JPMorgan Chase has dedicated more than $6 million to enhance skill-based and career-specific job opportunities through summer jobs programs. This commitment, combined with other local support, created thousands of summer jobs for teens in over 19 cities.
Tackling the teen unemployment crisis and creating pathways to success for young adults is a priority for cities across the United States. Summer youth employment programs help to address these challenges by providing young adults with a chance to discover interests, build skills, and explore careers – experiences that can serve as the foundation for educational and professional success.
Read more about how Career and Technical Education programs are also preparing students for middle-skills jobs.