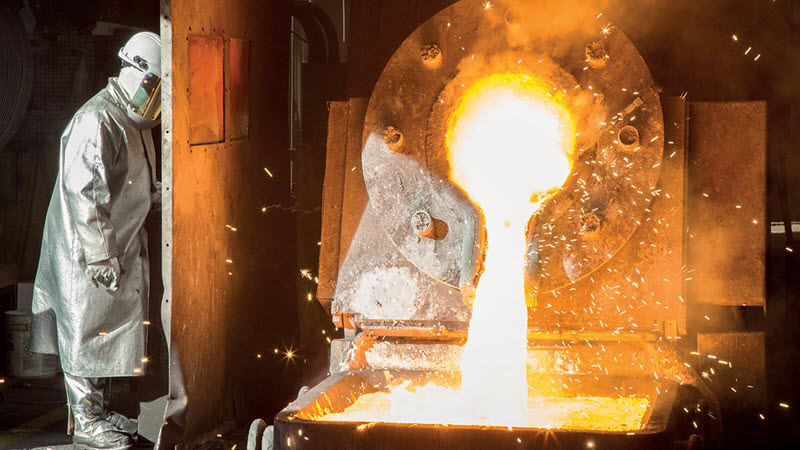 Stories
Why Detroit Matters
WHAT MOTOR CITY'S TURNAROUND CAN TEACH US ABOUT CREATING OPPORTUNITY
It's a sad truth: It often takes a disaster before people will do what's needed to solve a problem. For Detroit, it was a slow-motion tragedy that engulfed the city for decades. Today, however, the city is in the midst of a remarkable turnaround. How Detroit is turning the tide offers powerful lessons for all of us because, while its challenges may be stark, they aren't unique. In countless communities, the industries that in the past provided a reliable path to the middle class have been displaced. The result: Those with less education and fewer skills have been left behind. This broken compact robs individual lives of their potential, undermines growth, drains public resources and frays community fabric. Finding ways to create more widely shared economic opportunity—in Detroit and in cities everywhere—should matter deeply to all of us.
In retrospect, Detroit's 2013 bankruptcy provided the jolt the city needed. Today, less than 18 months after the city exited bankruptcy, thousands of new streetlights are lighting the way, and people are restoring homes in neighborhoods like Boston-Edison and East English Village to their former luster. To be sure, Detroit still has a long way to go, but its turnaround is more apparent every time I visit. What's happening in Detroit is instructive for policymakers, business leaders and nonprofits everywhere.
Detroit's progress is driven by a spirit of partnership and pragmatism that we see at work in each of Detroit's steps forward. Instead of ideology, Detroit's leaders—across sectors and political parties—have tried new ideas. Instead of claiming credit, they have created impact. Instead of toeing the party line, they have talked to people about what matters.
This kind of collaborative approach is no longer simply a nicety—it's a necessity. The challenges Detroit and other communities are facing are too big and complex for the public sector to solve in its traditional silos, or for nonprofits alone to pick up the slack where government resources fall short. Businesses need to be involved, and they need to think differently about how they contribute. Helping cities spur growth, create jobs and arm their residents with the skills to land them isn't charity—it's an investment.
---
What's happening in Detroit is instructive for cities everywhere. A collaborative approach is no longer simply a nicety—it's a necessity.
---
In 2014, JPMorgan Chase announced a $100 million investment in Detroit to help accelerate the city's recovery. We did this because the conditions were right: We saw hard-working leaders who were putting partisanship aside to focus on solving problems. We saw committed nonprofits and businesses with deep roots in the community. We saw a city where our firm has been doing business for more than 80 years, and where the right kind of investment could make a difference.
Since then, we have been hard at work deploying that capital as quickly and effectively as we can. We have also sent some of our most talented people to the city to lend their skills and expertise. Our support is providing job seekers access to training and helping them compete for jobs that offer good wages and the chance to get ahead. It is enabling young Detroiters to gain employment experience during the summer, laying the foundation to one day get on a rewarding career path. And it is providing minority-owned, neighborhood small businesses with the capital and advice they need to get off the ground and become engines of growth.
Detroit is Exhibit A of what can be accomplished when individuals and organizations put ideological differences aside and work together to reimagine a city, revitalize a community and open doors to opportunity. For JPMorgan Chase, it has provided a host of insights that are informing our efforts to create more widely shared prosperity around the world. Let's all learn from the lessons of Detroit—and not wait for another disaster before we put them into action.