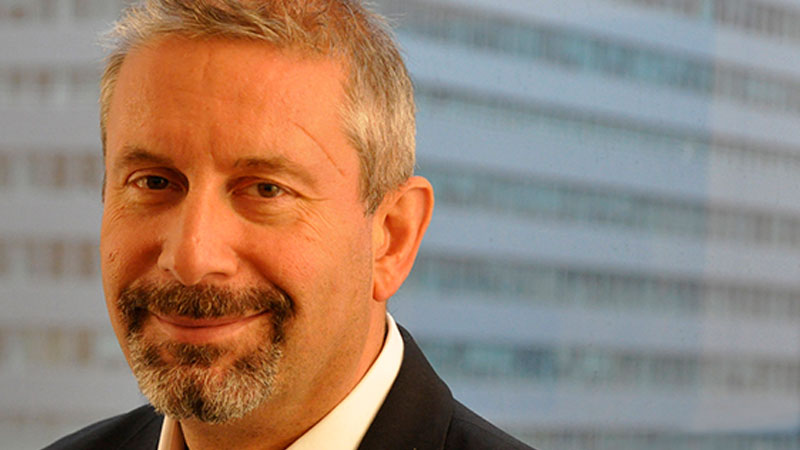 Insights
Corporations Are Stepping in to Combat Climate Change
Will their progress be enough to avert the global warming crisis?
Historically it has been a government's responsibility to protect people's lives and the environment that we call home. However, corporations have a role to play in protecting our planet and have been working to reduce greenhouse gas emissions and global warming for future generations.
Climate Week is much more than an opportunity for corporates to showcase their progress in combating climate change. This week also provides a moment for reflection on whether we are, individually and collectively, doing enough. And while our progress has been significant, the truth is, we have much more to do to ensure the long term success of our planet.
Fortunately, JPMorgan Chase has a history of developing sustainable solutions for our clients and our own operations. In 2005, we published our Environmental and Social Policy Framework outlining our approach to managing environmental and social issues associated with our business activities. In 2014, we co-authored the Green Bond Principles and became the founding sponsor of NatureVest, The Nature Conservancy's conservation investing unit. Last year we deepened our commitment to low-carbon goals in recognition of the key role that the financial services industry can play in bending capital markets in a direction that incentivizes positive change. Additionally, as a company, we committed to source renewable energy for 100% of our own global power needs by 2020 and to facilitate $200 billion in clean financing through 2025; targets against which we have since made good progress.
We see corporates across all industries making similar decisions to decarbonize their operations and business practices, hurried along by investors' Environmental Social Governance (ESG) mandates and government policy in many markets. But these principled decisions are much easier to make given the attractive economics of moving to cleaner gas and zero-carbon renewables, largely facilitated by a smarter, cleaner electricity grid.
For example, wind and solar now attract more than $300 billion of investments per year, outpacing investments in conventional energy. The falling cost of renewables, driven by technology innovation and global scale, means every dollar of investment drives a higher return each year. Wind and solar power are now the lowest cost energy resources, accounting for 10% of global electricity capacity, a figure that has nearly doubled in recent history. Additionally, battery technology is becoming more cost-effective with scale. As the cost of storing renewables declines, it will spur their growth to over 40% of total electricity capacity by mid-century.
Corporates that get their energy from the electricity grid therefore will be carried along by an inevitable trend toward decarbonization, but they also have the opportunity to generate and consume their own electricity using roof-top solar, fuel-cells and behind-the-meter batteries. There are a number of benefits to moving toward a distributed energy system—where companies and households generate and consume their own electricity—such as moderating carbon emissions, reducing demand at peak times (thereby reducing peak charges), and eliminating expensive investments in costly infrastructure. Others can experience an increase in the cost of electricity as a result of more companies and households moving away from the grid. However, this can be mitigated through continued investment in shared infrastructure.
Corporations are also presented with opportunities and challenges in the transportation sector as the internal combustion engine yields to the electric vehicle (EV). EV charging will largely take place overnight, often using low-cost hydro-powered electricity, so the net carbon effect should be very advantageous, but grid infrastructure has to catch-up. Corporations can play an active role in this transition by investing in charging infrastructure, deploying all-electric fleets, and designing supply-chains, distribution channels and facilities to accommodate and encourage behavioral change among employees and industry eco-systems.
This skims the surface of changes that corporations should drive, but are they enough? Corporations are poised for a more impactful role that involves a transition to supporting work cultures that fully embrace environmental sustainability. It's encouraging to see them picking up the baton and charging ahead to avert the global warming crisis. There is more to be done and soon both our planet, and financial livelihood, will depend on it.
---
About the Author:
Paul is Equity Senior Analyst covering Alternative Energy and IT Hardware, and formerly CTO for JPMorgan in Asia Pacific. He is II Ranked in the Alt Energy category and has been a frequent ranked by WSJ and StarMine in stock-picking and estimating categories. Paul is a CFA charter holder.