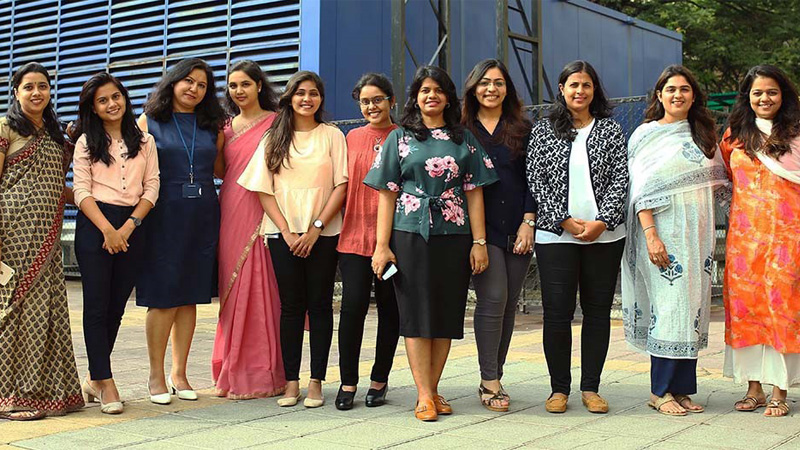 Stories
Connecting Women in India's Villages to Markets Around the World
Force for Good, JPMorgan Chase's initiative which assigns over 1,000 employees globally each year to volunteer and build technological solutions for nonprofits, has teamed up with Sa-Ni-Sa to create opportunities for women in rural areas of India.
In India, only 27 percent of adult women—compared to 79 percent of men—have a job.
Sweta Vadhar, a volunteer working in Sudhagad Taluka, a rural area 60 miles outside Mumbai, saw the effect of this imbalance firsthand. Living in unhygienic conditions, struggling with dire poverty and subject to domestic violence, the women of Sudhagad Taluka seemed to have no way out of their situation.
"They live with no hope for the future," Vadhar says.
Even the few available employment options offer little respite. "Women often walk for hours to work in factories with hazardous conditions," Vadhar says. And job opportunities in the cities aren't much better. "Families send adolescent girls to work in urban cities as domestic help where employers often exploit them," she adds.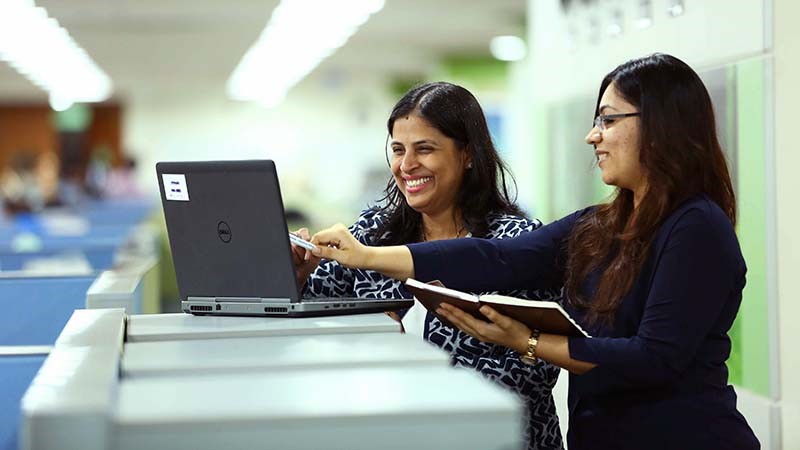 Giving opportunities and options
Twelve years ago, Vadhar discovered Sa-Ni-Sa, a non-governmental organization (NGO) that works extensively with rural Indian women. Taking its name from the words "Shramik Naari Sangh" which mean "hardworking," "women," and "group," the organization lives up to its name, helping its employees gain valuable work skills that they can use to support themselves.
Sa-Ni-Sa's workers learn to produce an array of products, including khakhras (wheat-based cracker), handicrafts, body care products, and chocolates. Volunteer saleswomen, called "sakhi"—which means "female friend" in Hindi—then sell the products online or in retail stores in Indian cities, including Mumbai, Pune, Bangalore and Kolkata. The profits, in turn, provide wages for the village workers.
In the beginning, Sa-Ni-Sa struggled to gain a foothold in rural communities, but once they persuaded some women to join the organization, neighbors noticed the prosperity that followed. "Word of mouth promoted us," Vadhar says.
As Sa-Ni-Sa grew, it began offering food and healthcare—including breast checks, gynecological exams, and family planning to women in its communities. Listening to the women's concerns about their children inspired it to sponsor elementary, secondary, and college education to ensure that the next generation gains economically viable skills.
Scaling up
Today, Sa-Ni-Sa employs 120 rural women. But as it extends its reach, tracking its supply chain, inventory and orders has become increasingly complex. In the beginning, Sa-Ni-Sa workers confirmed orders orally and young volunteers tracked inventory and orders via Excel, but as the company scaled its business, it often lost orders, especially when a customer ordered something that was out of stock. "We realized door-to-door sales couldn't sustain us for long," Vadhar says.
To continue growing, the organization needed a digital platform to help sell products, manage inventory, and track orders and dispatches. Vadhar began searching for partners to help Sa-Ni-Sa overcome its technical challenges, and discovered JPMorgan Chase's Tech for Social Good initiatives. One program, Force for Good, assigns over 1,000 employees globally each year to volunteer and build technological solutions for nonprofits.
In Mumbai, the Force for Good team was comprised of seven female first-year software engineers, led by two experienced technologists: Hetal Thakkar and Rina Naik. Together, their team chose to work on Sa-Ni-Sa's project. As an all-women team, it felt essential for the Force for Good programmers to help empower other women, Thakkar says.
After consulting with Sa-Ni-Sa, the Force for Good team decided that the organization needed an e-commerce platform to provide inventory tracking, matching and delivery capabilities. In terms of inventory tracking, the tech solution the team built will function much like an online retailer. "The platform ascertains the customer placed the order, Sa-Ni-Sa dispatched the order, and the customer received the delivery," Thakkar says.
Once a customer places an order, the system will provide matching functionality similar to a ride-share or delivery app: it will check how many sakhis, or volunteer salespeople, have the product in stock and will assign delivery to the one who is located closest to the customer. And, because the people in Sa-Ni-Sa's supply chain have access to different technology devices, the platform is designed to work on both computers and mobile phones.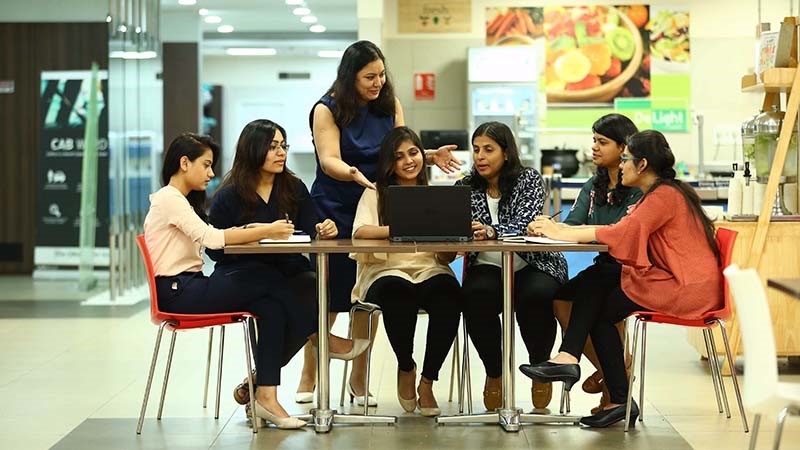 A technology idea scaled for growth
Of course, building a platform like this takes a lot of programming, and while the Force for Good team was encouraged to work on the Sa-Ni-Sa project during work hours, they often sacrificed their personal time to volunteer on the project. But they feel inspired by—and passionate about—the cause. Takkar and Naik say that they have gained a deeper understanding of rural women and their challenges. "Being part of an all women technology team feels amazing," Naik says. "By delivering the project, we give back to the NGO and to society in a fulfilling way."
Last year, the team released the first phase of their tech solution, a web application that could manage a single product and user type, as well as a smartphone app that could assign delivery. This year, they developed the second phase: an app that can work with more products, locations and customers. The team hopes that this will enable Sa-Ni-Sa to nearly double its sakhi volunteer base and make it possible for the NGO to pay volunteers.
For Vadhar, the partnership with JPMorgan Chase has opened new doors. "Before, we had to slow production due to lost sales," she says. "This development means employing more women—and making more sales."
Ultimately, the platform will enable Sa-Ni-Sa to keep pace with the women it seeks to help. "The women are skilled and can work fast," Vadhar says. "When we match their production, and are able to empower more women, we've met full success. This tech solution makes those goals look viable."