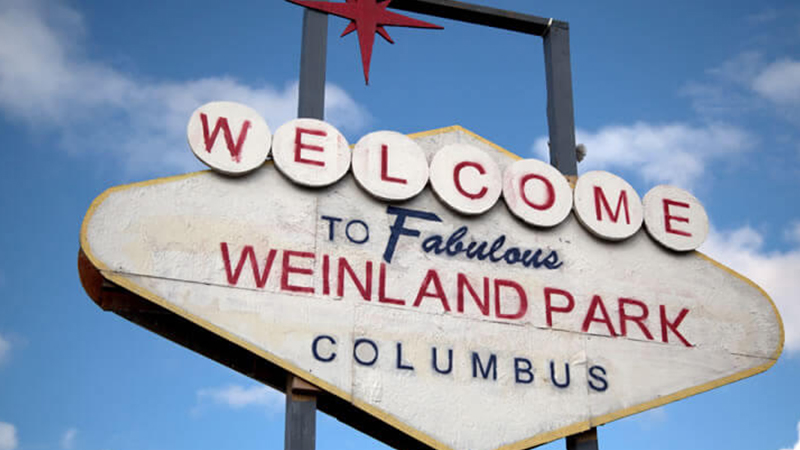 Stories
Uniting to Rebuild a Neighborhood
What Weinland Park needed to transform from troubled low-income housing to thriving mixed-income neighborhood.
A unique coalition of philanthropic, nonprofit and public leaders is driving the transformation of Weinland Park. Called the Weinland Park Collaborative, the informal alliance has directed more than $50 million into the neighborhood since 2008.
It all began when Campus Partners, a nonprofit redevelopment agency affiliated with The Ohio State University, identified distressed, low-income housing as a major cause of Weinland Park's challenges – those which directly affected Ohio State, given its proximity to the university campus.
At the request of Campus Partners, Ohio Capital Corporation for Housing purchased 270 units of subsidized housing in 2003. One of its own organizations – Community Properties of Ohio (CPO)- has since played a key role in the renovation – spending about $30 million renovating the units.
Under CPO's leadership, the low-income housing portfolio has transformed into a neighborhood resource. CPO weeded out negative influences through strict lease enforcement, reduced crime around its buildings through a public safety initiative called Eliminate the Elements™, and offered services to help residents break the cycle of poverty.
JPMorgan Chase has been a critical financial supporter of CPO from the start, first as its largest equity investor and then as a philanthropic backer of residential services.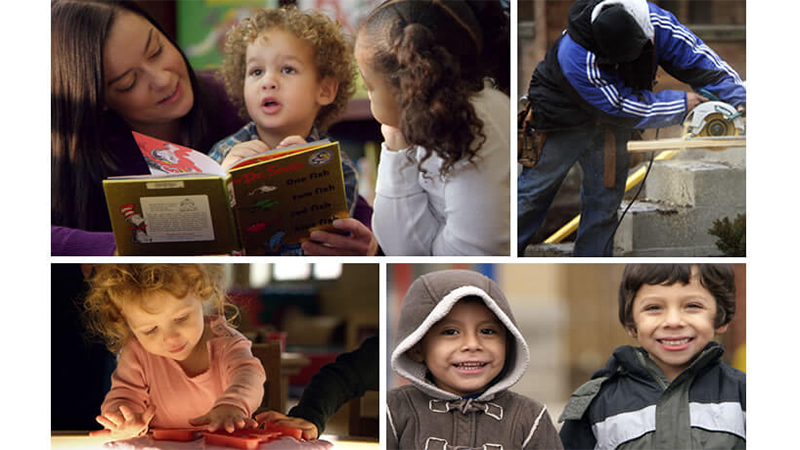 That commitment, in turn, has had a snowball effect. JPMorgan Chase granted $1 million to support Ohio State's Schoenbaum Family Center, a $9 million early childhood education center that opened in Weinland Park in 2007.1 Since then, about $4.3 million in other grants from JPMorgan Chase have supported various other Weinland Park initiatives, including housing rehab, enrichment activities at Weinland Park Elementary School and a construction training program. As part of JPMorgan Chase's efforts with skills training, they have also supported a program at the Godman Guild Association,2 a nonprofit serving Weinland Park that helps residents learn skills to stay in the workforce.
The Columbus Foundation, a member of the Weinland Park Collaborative, began focusing on the neighborhood in 2008, in part because of JPMorgan Chase's earlier efforts. The organization researched predictors of successful revitalization movements and found that one of them is having multiple funding partners. Given JPMorgan Chase's commitment, The Columbus Foundation was attracted to the opportunity.
The long-term commitment of JPMorgan Chase and other organizations is making a difference. Michael Wilkos, a Columbus Foundation Senior Grant Officer and a Weinland Park resident, laughs at the common reaction of his friends when they notice the well-maintained apartment building across from his home on East Ninth Avenue. They often mistake the CPO-owned building for an upscale condo. "If my friends can't tell the difference between low-income housing and a condominium, then management is doing something right," Wilkos says.
Weinland Park is evolving into a mixed-income neighborhood. The initial philanthropic and public investments in affordable single-family homes and in home repair grants for low- and moderate-income homeowners removed blight and attracted private investment. In the past year, several dozen new market-rate single-family homes have been constructed and sold and many more houses and apartments are planned. Partnered with the Weinland Park Collaborative is a strong neighborhood civic association sponsoring a variety of community-building initiatives. In addition, the Annie E. Casey Foundation joined the collaborative in 2013 with a strategy for a two-generation approach to alleviating poverty in Weinland Park.
For more on Weinland Park, visit: www.weinlandparkcivic.org
For more on CPO, visit: www.cpoms.org