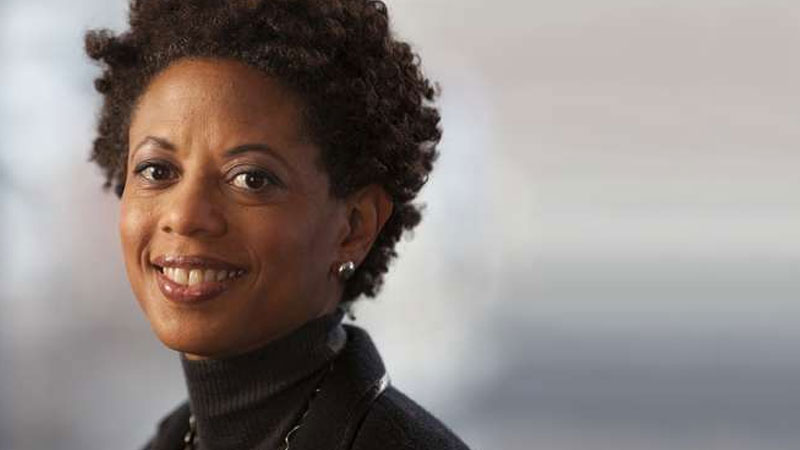 Stories
Melody Barnes on Closing the Skills Gap
A Conversation with Melody Barnes, Aspen Forum for Community Solutions
Every day we hear about the strains on the U.S. economy and the struggles millions face in securing a job. Yet there is a major disconnect at play. There are about 10 million people who are unemployed, while four million jobs continue to go unfilled and the skills gap – the difference between the skills that employers need to get the job done and the skills that potential employees have – contributes significantly to that problem.1
Chauncy Lennon, PhD, JPMorgan Chase's Senior Program Director for Workforce Development, recently spoke with Melody Barnes, Chair of the Aspen Forum for Community Solutions, and former Assistant to the President and Director of the White House Domestic Policy Council, about what works to solve the nation's skills gap.
Q:How significant is the skills gap in terms of national unemployment and the overall economy?
A:Melody Barnes: The skills gap plays a significant role in our unemployment picture right now. We know from an analysis by the International Monetary Fund that about one-third of those who are unemployed in the United States are unemployed because they don't have the necessary skills.
In 2013, former Federal Reserve Chair Ben Bernanke testified before Congress that U.S. unemployment reflects the fact that people don't have the right skills for the available jobs – something training and education can address. And as we look to the future, we know the problem is only becoming more acute. One report estimates that by 2020, some 63 percent of the projected 48 million U.S. job openings will require some sort of post-secondary education.2 ;If you talk to HR specialists they'll tell you they need people with critical job-specific, analytic and communication skills, as well as the ability to work collaboratively with others. These economic shifts necessitate a strong K-12 education system, and access to robust certificate programs, and two and four-year colleges and universities. And students who enter those programs must be able to complete them armed with the knowledge and skills they need for good jobs and careers.
---
Q:Though the skills gap differs by region, are there any overarching lessons on the kinds of positions in demand across the United States?
A:Melody Barnes: There are important regional differences, but if we look at national trends, we know that "middle skills" workers — machinists, technicians, health care workers — are in demand and that's where we're seeing the most acute skills gap. As many people know, there's high demand for those with STEM backgrounds.
---
Q:Now that we understand the problem, what can we really do about it?
A:Melody Barnes: We can affect the skills gap through data and smart education and training programs. We would benefit from current -- "real-time" -- data that helps us more accurately understand what jobs are available and the skills needed for those jobs. And the right data should animate needed collaborative conversations among employers, trade associations, community colleges, non-profit organizations and others. Ultimately, potential workers need the necessary training, education and practical experiences to meet the demands of the 21st century workplace. Right now, we're standing in the way of policy and practice innovation that would better prepare our workers.
---
Q:What are some specific examples of programs that work to address the skills gap?
A:Melody Barnes: The National Fund for Workforce Solutions is a really strong example of the kind of collaboration needed to solve the skills gap. The National Fund is a coalition of more than 400 funders working to scale and evaluate new methods to prepare workers with critical skills. They work closely with employers and community organizations in each region to be sure the skills they are offering are on target with employers' needs, and then to create a pipeline from training to open jobs.
---
Q:Why is the skills gap a critical issue to you, personally?
A: Melody Barnes: Certainly the time I spent working in Congress and working in the White House contributed to my passion for this issue. But it's also more personal than that. My mother grew up in a small town in Southern Virginia — a tobacco factory town with no community college. My mom and my grandmother worked hard so my mother could go to college, but not everyone had that opportunity, and as the tobacco industry dried up so did many jobs. My mother often talks about the impact on the community – there were few options to prepare people for a new reality. Today, there is a community college that's providing a pathway to skills, opportunity and renewed hope.
Fixing the skills gap nationally ensures that people are able to have the dignity of work, that they are able to work in jobs that have a future and that they're able to provide for their families. It turns their lives around, and it turns communities around, too.
---
JPMorgan Chase & Co supports efforts to help close the skill gap. In 2013 we launched New Skills at Work, a program to provide $250 million over 5 years to help identify regional gaps using local-level data; fund proven non-profit training programs; and bring together employers, training programs and other stakeholders to help solve this problem. Learn more about the New Skills at Work.
The Aspen Forum for Community Solutions was created to continue and build on the work of the White House Council for Community Solutions. Through the Opportunity Youth Incentive Fund (OYIF), the Forum for Community Solutions provided grants to 21 urban, rural and tribal communities, bringing together leaders from government, nonprofit organizations and the private sector to remove barriers, connect the many systems that touch young people's lives and build, deepen and scale education and employment pathways. Learn more about the Aspen Forum for Community Solutions.
---