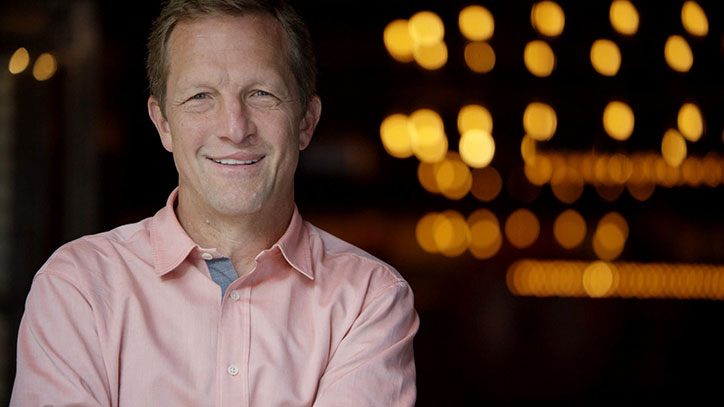 Stories
A Small, Family-Owned Chicago Business Becomes a Deep-Dish Success
Passion and customer satisfaction are the keys to expansion for Chicagoland's Lou Malnati's Pizzeria.
Some might believe a car crashing into a restaurant's dining room during the first night of service would be a negative omen, but Lou Malnati was hardly fazed when it happened to his Chicago-based business in 1971. Instead of panicking, he picked up the pieces, made repairs, and focused on serving up his unique pizza using a secret family recipe for a buttery and crisp crust. The rest is Chicago deep-dish history. When Lou passed away in 1978, his wife and their eldest son Marc stepped up to run the business and maintain quality and consistency.1
Today, Lou Malnati's Pizzeria is owned by Marc and his younger brother Rick, and serves customers at 13 full-service restaurants, two cafes, and 30 carryout and delivery locations throughout the Chicagoland area.
Valuing Family and Community
Marc Malnati credits much of the business's success to his focus on customer satisfaction and to the passion and dedication of his second family - his employees. In fact, nearly 100 employees have worked in the company for over twenty years and another 200 employees have been with Lou Malnati's for over ten years.2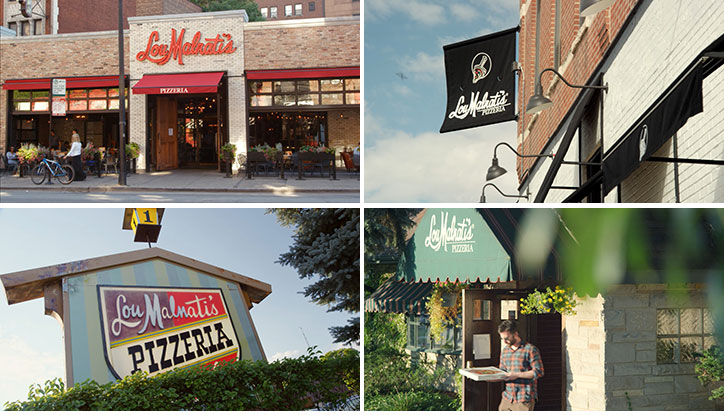 Such dedication is a two-way street. Each Malnati's location brims with a true sense of family and reflects the character of the neighborhood it serves. The company's efforts to support the communities in which it does business are extensive. Each year, Malnati's sponsors and donates to a variety of local festivals and events, schools, charitable organizations and youth programs. Since 2006, the company has raised over $3m to aid in finding a cure for cancer.3
We've built a tremendous organization of people who really care about putting the best product on the table every single time and serving the community well. I want people to look at Malnati's and say, 'They've really made an impact on the Chicagoland community.
Marc Malnati, owner of Lou Malnati's Pizzeria
Take Out – Way Out!
Malnati's is a household name in Chicago, but it has built a following far beyond. Today, those craving deep-dish pizza nationwide can have Malnati's pizza shipped to them through the company's Tastes of Chicago mail-order division.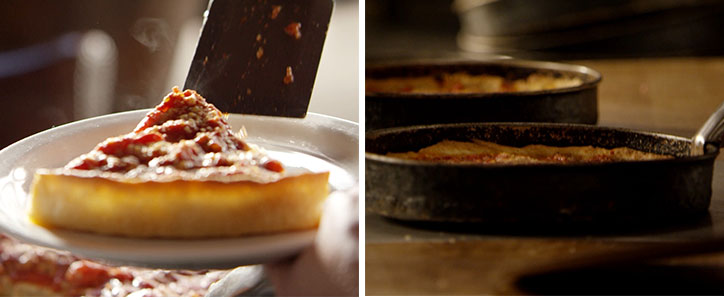 The company also opened its first out-of-state location, in Phoenix, Arizona, a city many Chicagoans move to in retirement. It's opening its second Phoenix location this year. From replicating the water to relocating five members of the Chicago management team to oversee operations, to shipping ingredients to Phoenix, Malnati's team went to great lengths to ensure its pizza and other menu items taste exactly as they do in Chicago.4
Strategy – The Recipe for Success
To help manage Malnati's strategic growth, Marc began working with JPMorgan Chase in 2009. Together, they designed a plan to help the business expand. "As Malnati's primary bank, we're able to support the company as it grows its real estate loan portfolio and provide additional credit for working capital when they need it," says Sarah V., Malnati's commercial banker at JPMorgan Chase.
Because Lou Malnati's values building roots in the communities in which it operates, it prefers to buy properties instead of lease. Working with JPMorgan Chase has been instrumental in making that happen. In 2014, when Malnati was ready to open three sit-down restaurants over the course of that year - something the company had never done before - Marc knew he could count on the bank to provide the capital needed to expand. Malnati's commitment to being an integral part of Chicago's neighborhoods reflects its desire to always look for ways to better communities. That outlook will always be the recipe for the company's success.