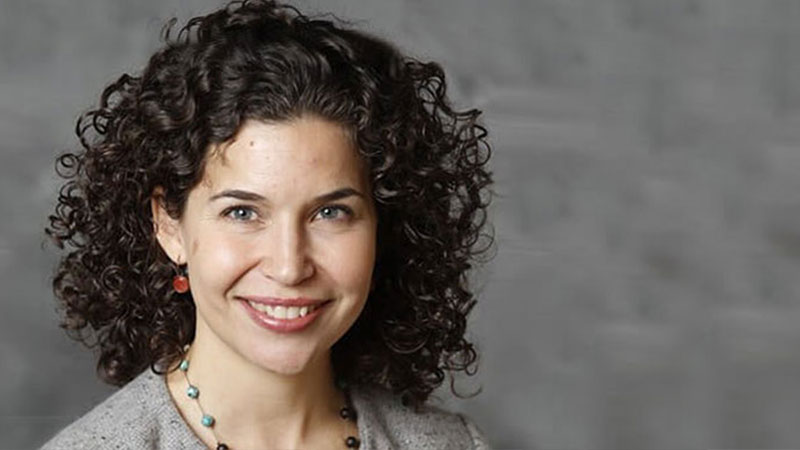 Insights
There's Not Just an App For That
We joke about the phrase, "There's an app for that", but chances are if you have any unmet need, there is probably some form of technology that tries to address it. In fact, technology is playing an ever-increasing role in promoting consumer financial health, especially with low-income consumers. Among people with annual income under $40,000, 84% use the Internet and almost 90% own a cell phone. Online and mobile platforms are powerful tools for reaching these consumers and providing them access to quality financial products and services that help build better financial habits and meet long-term goals.
The good news is that both the for-profit and nonprofit communities are paying attention to these trends. In recognition of the critical role of technology in helping Americans to increase savings, improve credit and build assets, JPMorgan Chase & Co. last year launched the Financial Solutions Lab, a $30 million, five-year initiative, managed by the Center for Financial Services Innovation (CFSI), to identify, enhance and expand the availability of promising technology-based innovations. Earlier this year, the Lab hosted a $3 million competition for technology innovators who have designed products that help Americans better manage their household budgets. Nine winners were selected from nearly three hundred applicants. In addition, CFSI released a report summarizing trends among the applicants, including an analysis of the emerging technology intended to improve consumer financial health.
According to the report, the majority of the products offered by applicants combined two or more traditional financial products into a single solution. These products had an average of 16 times the average number of users. This is most likely because there is significantly greater consumer demand for products that go beyond the informative nature of "personal financial management" and allow users to take action to improve their personal financial health.
While the bulk of the competition applicants were for-profit organizations (79.2%) we are also observing a significant emphasis on technology within the nonprofits that are tackling these issues. Nonprofits are sources of innovation and consumer insights, and trusted partners to share new technology tools and provide support for the most vulnerable populations. Understanding the important role that nonprofits play in serving low-income consumers, JPMorgan Chase committed $45million to nonprofits with proven models for promoting financial health - with a focus on the role that technology could play to improve the efficiency and effectiveness of their programs. And now, a year later, we can celebrate the fact that that entire commitment has made it into the hands of community-based nonprofits working to support financial health in their communities.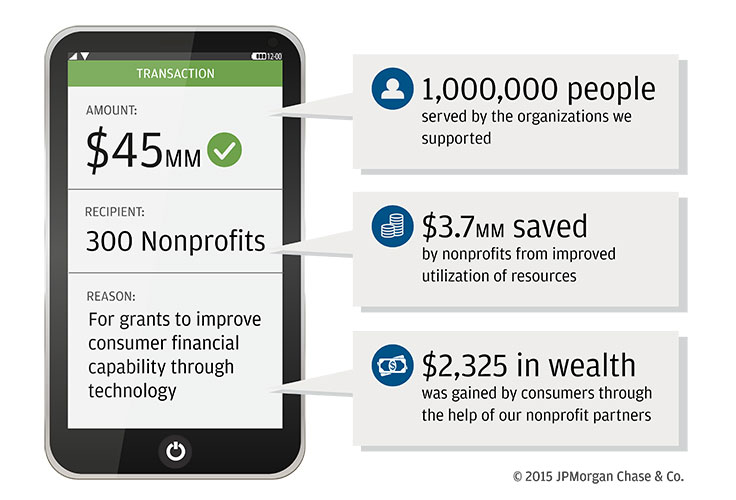 EARN, a San Francisco-based nonprofit, is a great example. As a leader in matched savings accounts, EARN identified that technology could help them reach more consumers more conveniently and effectively. This led to the creation of the Starter Account - a new online savings product designed to help working families regularly set aside savings. EARN offers small incentives to build the habit of savings. They have found that these savers are more likely to live within their means, discuss money with their children more frequently, and are better prepared to handle financial emergencies. We recently made a grant of $750K to help EARN scale this digital product to reach consumers and partners across the country and enhance their digital tools to encourage regular savings. By offering a simple, online savings tool that meets the needs of low-income consumers, they are planning to help 1 million low income workers save $1 billion by the year 2022. And this is just one of the more than 300 nonprofits we have supported since this announcement last year.
As technology has become ubiquitous, so too has the opportunity to assist consumers in making good financial decisions and planning for their financial future. As is so often the way, the tools to empower consumers to achieve robust financial health are likely to take a myriad of forms and will evolve as a mix of market-based and nonprofit solutions. JPMorgan Chase is committed to leveraging our resources and expertise to support these critical innovations, and we are excited to see what novel solutions are coming down the pike.
Janis Bowdler is the Head of Global Philanthropy at JPMorgan Chase. Previously, she served as economic policy director at the National Council of La Raza.