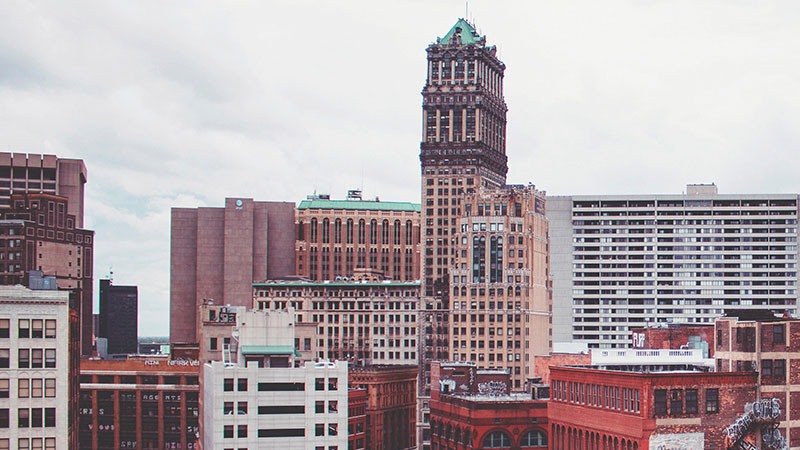 Insights
What The Motor City's Turnaround Means For Cities
I've spent the last two days in Detroit reflecting on the tremendous progress this city has made. As part of the Global Cities Initiative – our joint project with the Brookings Institution – civic, business and political leaders gathered this week for a working session on attracting more global investment in Detroit.
There is so much to learn from Detroit -- both lessons of caution and lessons that give us a real sense of optimism. We see in Detroit's revitalization the possible future for other cities. The cooperation, partnership and leadership here provide a blueprint for cities around the world, and it's clear the world is watching. A recent story about the revival of Detroit in the London Economist talks about the emerging high tech industry, the renovation of historic buildings, the removal of urban blight and the migration of people to Detroit's urban core.

What is going on in Detroit is not unique, however, and gives us an opportunity to reflect on how other cities are managing through one of the most significant periods of change since the Industrial Revolution. Economic and technological developments are changing almost every aspect of our lives, and have created tremendous opportunities but also equally significant challenges. As a result, among many Americans there is much uncertainty about their future.
Yes, the unemployment rate is dropping, but long term unemployment is still far too high. Wages are not keeping pace with inflation. The share of national income that now goes to wages and salaries is at its lowest point in 50 years.
This is not sustainable. These are real challenges that require real solutions to grow our economy and create sustainable jobs and real opportunity. In our view the best place to address these challenges is in our cities, because cities are transforming the global economy and are being transformed themselves by significant shifts in the world's population. But as Detroit has learned, the old way of doing things no longer works. Cities don't have the luxury of relying on historic sources of revenue or government programs to fix these problems.
Almost a year ago JPMorgan Chase announced our $100 million investment in Detroit to help bolster the city's economy. This was a city where the right kind of investment could make a difference, and we wanted to make a difference. It was the right thing for Detroit, and the right thing for our firm. We have been part of Detroit's story for 80 years, and we had an opportunity to leverage the global resources, knowledge and expertise of our firm to help the city recover.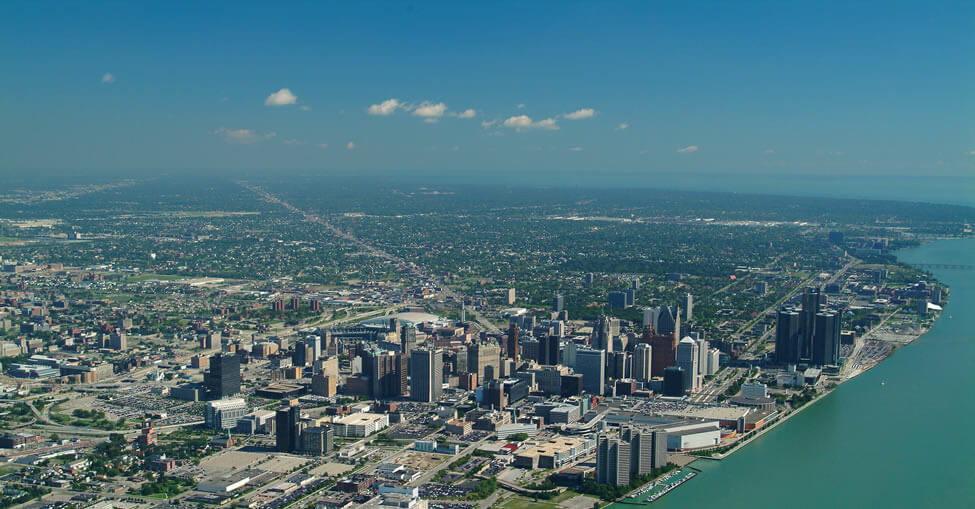 In just a year, we're already seeing great progress:
Through our work with our community development partners, we have deployed millions of dollars to accelerate the development of commercial and mixed-use real estate across the city – including new and preserved units of housing, commercial space and manufacturing capacity. We're building pipelines with development projects that will help the city build density and create jobs.
Strengthening the city's workforce is a critically important priority. We're working closely with Mayor Duggan and other partners to help the city assess how it could better train Detroiters for the skilled jobs that employers need to fill. Just last week we released a Detroit Skills Gap report that outlines the middle-skill job opportunities in the region's health care and manufacturing sectors, and our team is now developing a comprehensive skills map to help the city target workforce programs and funding in the most effective manner.

"We know that the future of JPMorgan Chase depends on the success of cities like Detroit. Our future is inextricably linked with the fiscal health of our communities and the financial well being of the families who live in them."
Peter Scher
Last fall, we brought a dozen of our top managers from around the U.S., Asia and Latin America to Detroit to work with some of the city's best nonprofits on specific projects that will help these organizations do more to serve Detroit. A second group is coming in two weeks, and our plan is to send these kinds of teams on an ongoing basis to help strengthen the city's nonprofit sector.
As cities are evolving, private sector institutions must evolve, too. They cannot sit on the sidelines expecting the government or nonprofit sector to address the challenges of today's economy.

Our commitment to Detroit illustrates the approach our firm plans to take more broadly in the years to come – an approach we hope other businesses with their own unique capabilities take as well. It's a commitment to deliver actionable data, substantive partnerships and programs that have meaningful impact – in our case, programs that create more economic growth and expand access to opportunity in cities around the world.
For more information, please read my full remarks to the Global Cities Initiative Forum in Detroit, held April 22, 2015.