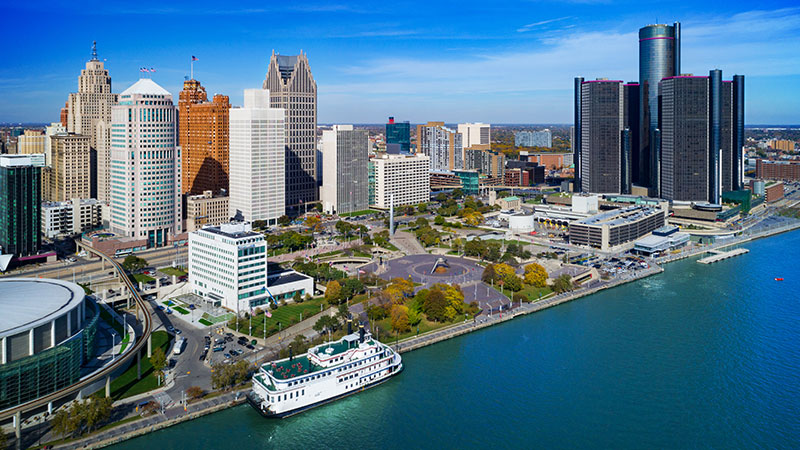 Insights
Growing Small Businesses in Detroit and Beyond
Every time I speak with a small business owner, I am struck by how hard they work, the satisfaction they derive from building something of their own, and the transformation of their aspirations into something tangible. Whether it is April Anderson of Good Cakes and Bakes (profiled in the video below), who is part of our Small Business Forward program in Detroit, or the recipients of our Mission Main Street Grants® there -- they all share a common goal of creating their own success, while making their communities better places to live and work.
Last year, JPMorgan Chase made a $100 million commitment to support Detroit's economic recovery that included several efforts aimed squarely at boosting small business. From our support of Eastern Market, where culinary entrepreneurs now have access to a commercial kitchen facility, to our support for TechTown, which is helping small businesses in underserved neighborhoods, these non profits are helping make Detroit a burgeoning hub for young businesses looking for a low-cost, vibrant community.
Detroit is a city with a long history of reinventing itself. Today the city's entrepreneurs grapple with the same challenges as their counterparts across the country – a global marketplace, rapidly changing technology, and new sources of competition. However, they also face a unique set of obstacles that come from working in a city that is transforming itself on a large scale. Though these challenges are particularly acute in Detroit, the ways we address them can be applied to communities across the country and around the world.
From a banking perspective, Chase has been on the ground for decades, providing a range of services to businesses of every size. And as a leading SBA lender, we leverage all the tools at our disposal to provide even more working capital to help companies thrive. We are also investing significantly in convenient, digital solutions, so our small business clients can save time and focus on running their business, not running to the bank.
We also are seeking additional ways we can help businesses grow. According to research by the Initiative for a Competitive Inner City, small businesses generate more revenue and create more jobs when they are well aligned with their communities' strategic assets. This is the underlying theory behind our Small Business Forward program, which supports clusters of businesses, like Eastern Market in Detroit, to help them gain easier access to necessary services and funding. As these clusters strengthen, they can evolve into hubs of industry innovation and expertise, catalyzing further economic activity, which is why we are supporting them in cities around the world.
Our goal is to make banking easier for our clients and to support entrepreneurs. We know how hard it can be to run a business, so we want to play a part in helping them succeed – because it is the success of our small business owners and entrepreneurs that will help cities like Detroit regain their economic strength.
---
About the author:
Jennifer Piepszak is the Chief Executive Officer of Chase Business Banking, a $3.4 billion operation that serves 2.4 million American small businesses as part of JPMorgan Chase's Consumer & Community Banking unit. Chase Business Banking delivers deposit, lending and cash management services to companies with up to $20 million in gross annual revenue.