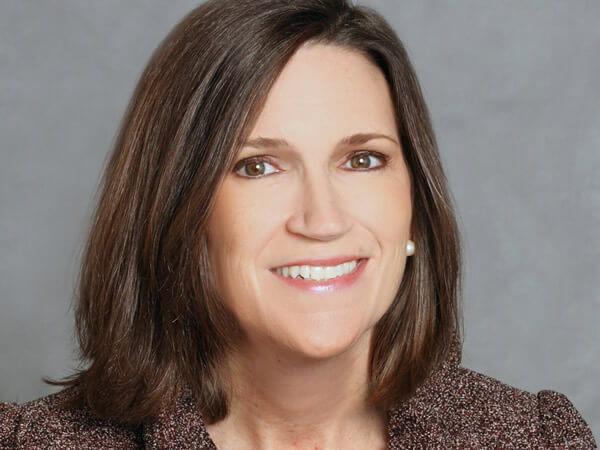 Insights
Advancing entrepreneurship among women takes all of us
Last week I sat down with SBA Administrator Maria Contreras Sweet. She's a remarkable woman whose own entrepreneurial success inspired her to become the nation's chief advocate for small business. We share a special commitment to advancing business opportunities for women- and minority-owned businesses, as Chase has been the nation's #1 SBA lender to that segment the last three years.1 Creatively exploring how our two organizations can partner will help both of us achieve a common goal: infusing more capital into more women-owned businesses.
Around the table were bankers and public servants from diverse backgrounds and representing both genders. That's the idea behind the HeForShe2 campaign created by the UN Women. JPMorgan Chase is very proud to support #HeForShe as the program's title sponsor, helping spread the word about the positive role men can play in the advancement of women around the world.
I lead Chase Business Banking, as one of six CEOs in JPMorgan Chase's Consumer & Community Banking unit. Three of the six are women. To be sure, we are held to the same performance goals as the other three, and we are all expected to pave an inclusive path for those who follow. I don't see gender around the table as much as I see leaders who want to make things better for our customers, our communities and our company.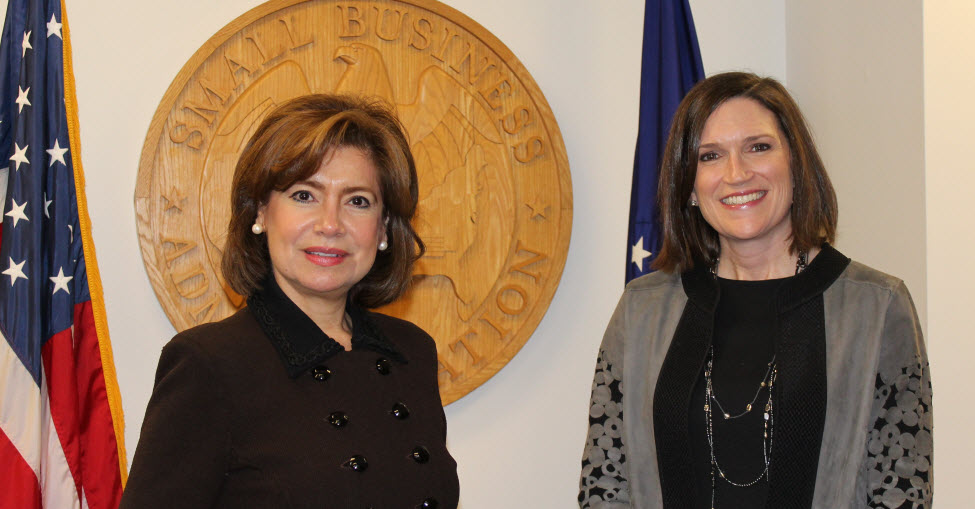 Photo: Jennifer Piepszak with SBA Administrator Maria Contreras Sweet (left)
Entrepreneurs are often serial problem solvers. Take Brad Feld, for example. Brad serves on the board of directors for UP Global, which produces Startup Weeks powered by Chase.3 He started another non-profit to solve a problem: too few women were in technology careers. Enter the National Center for Women in Information Technology,4 which is inspiring and informing the tech community about the need to encourage women to innovate, code and lead.
During Startup Weeks, organizers make an effort to host panels of women discussing issues they face in their entrepreneurial journeys. Many of the topics are clearly gender neutral – funding, marketing, product development – and the conversation often evolves to address issues specific to women. It's gratifying to see men in the audience, leaning in, learning and participating.
A Denver Startup Week panel last fall included a woman business owner who shared the evolution of her architectural metalsmith company, Living Design Studios, based in Lafayette, Colorado. Jessica Adams's growing business now employs nearly two dozen welders – both men and women – who each year produce more hand-forged ironwork than they did the year before. Jessica received a Mission Main Street Grant in 2013 to help her company grow even more.5
Helping a woman business owner succeed is an investment that pays dividends for her business, her employees and the community she serves. To that end, Chase started a program called Women's Business Symposia6 to help connect women business owners we serve. Hundreds of women come to get information and inspiration from each other. We've created a social following via #wobiz, so women entrepreneurs and those who support them around the world can engage with us.
Perhaps someday, HeForShe will become WeForWe
---
Jennifer Piepszak is the Chief Executive Officer of Chase Business Banking, a $3.4 billion operation that serves 2.4 million American small businesses as part of JPMorgan Chase's Consumer & Community Banking unit. Chase Business Banking delivers deposit, lending and cash management services to companies with up to $20 million in gross annual revenue.

Jenn has been with JPMorgan Chase for more than 20 years. Before joining Business Banking in 2014, she was Chief Financial Officer for Chase Mortgage Banking and part of the executive leadership team for one of the nation's largest mortgage lenders and servicers. Prior to that, Jenn spent 17 years in the firm's Investment Bank, where she served as Controller for Global Equities and Prime Services, CFO and Controller for the Proprietary Positioning Business and Principal Investments Management, and CFO for the Investment Bank Credit Portfolio as well as several Fixed Income markets businesses.
Deposit product services are provided by JPMorgan Chase Bank, N.A. Member FDIC.

Equal Housing Lender
---