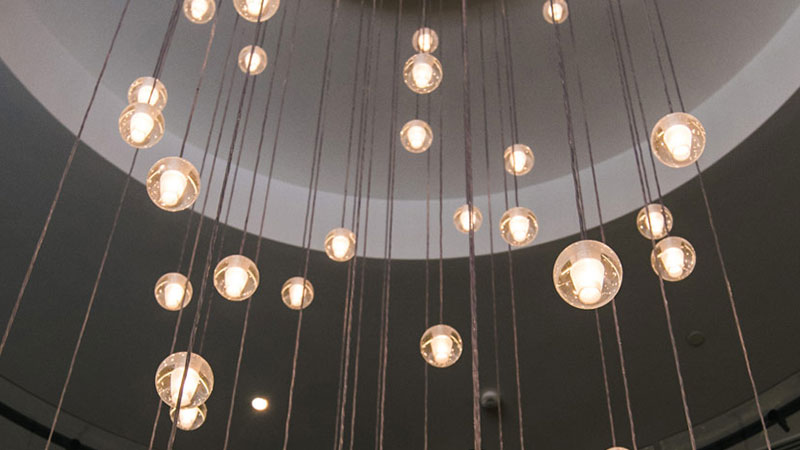 Insights
JPMorgan Chase Launches Global Think Tank for the Public Good, Releases Inaugural Report
Today I was proud to join Jamie Dimon, Tony Blair and other leaders from the public and private sector to launch the JPMorgan Chase Institute, a global think tank that will deliver better data, analyses and expert insights designed to address global economic challenges. We marked the launch with the release of our groundbreaking inaugural report, Weathering Volatility: Big Data on the Financial Ups and Downs of U.S. Individuals, that uses proprietary data from JPMorgan Chase to provide one of the most in-depth views into how Americans' income and spending habits fluctuate significantly on a yearly and monthly basis.
We built the Institute to help policymakers, businesses, and nonprofit leaders use real-time data and thoughtful analysis to make smarter economic policy decisions that advance global prosperity, with the goal of putting the broad spectrum of data within the firm to use for the public good. Over time, the Institute will analyze the granularity, diversity, and interconnectedness of the economy and publish analyses on a range of global economic issues. Future research plans include additional analytic work on the financial behavior of individuals, insights on the small business sector and expert profiling of global trade and capital flows. The Institute will also bring together prominent thinkers to discuss and analyze the Institute's findings and develop policies to advance economic prosperity.
At our kickoff event this morning, I presented the findings of our first report. We found that individuals across the income spectrum, not just at the lowest income levels but at the middle income and higher income levels, experienced high levels of income volatility and even higher levels of spending volatility. Seven in 10 people studied experienced month-to-month changes in their income in excess of five percent. Eight in 10 saw their spending levels change by more than five percent from one month to another. Surprisingly, we learned that changes in income and changes in consumption don't mirror each other – someone may spend more in a month when she earned less, or she may have limited spending in a month despite an increase in her earnings.
Finally, we learned that most households did not have a sufficient financial buffer to weather the volatility they often experience, such as a large medical expense that took place at the same time as a loss in income. A typical middle-income household needed a financial buffer of approximately $4,800 in liquid assets – roughly 14 percent of annual income after taxes – to sustain the typical monthly fluctuations in income and spending observed during this time frame. But, according to the Survey of Consumer Finance, they had only $3,000 in liquid holdings. Similar gaps exist between the buffer needed and actual liquid holdings for individuals across all incomes, except the top income earners.
This research is important, but it's just the tip of the iceberg when we consider the full potential of JPMorgan Chase's data. For additional information on the Institute, our inaugural report, and our research agenda, visit www.jpmorganchaseinstitute.com.
---
About the author: Diana Farrell is the founding President and Chief Executive Officer of the JPMorgan Chase Institute. Previously, Diana was the Global Head of the McKinsey Center for Government and served in the White House as Deputy Director of the National Economic Council and Deputy Assistant to the President on Economic Policy from 2009-2011. Prior to serving in the Obama Administration, Diana was the head of the McKinsey Global Institute.