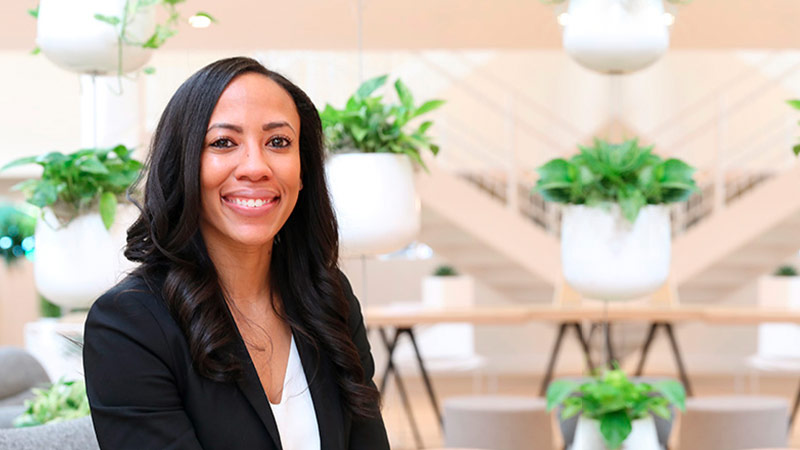 Stories
Forging the Path for Black Leaders: Letters to Inspire the Next Generation
In honor of Black History Month, our employees, clients and partners share how they plan to pave the way for the next generation of leaders.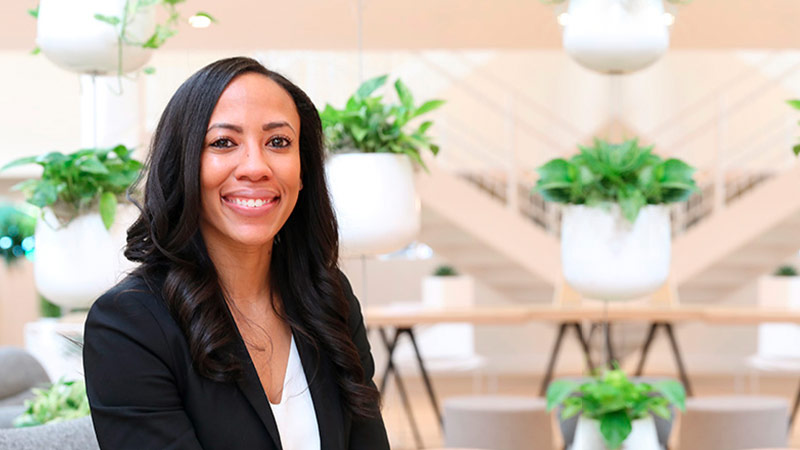 To future generations,

I will forge a pathway of representation and recognition. To truly strengthen communities and broaden inclusion, everyone should have the opportunity to represent themselves fully without having to choose which identity – race, gender, religion, sexuality – to fight for. They should be able to thrive in an environment that recognizes and embodies the fact that everyone is worthy of being heard. People don't know everything about one another, their walks of life or the feelings they have to suppress when they're 'the only one' in a room. Having all voices at the table fosters an environment of authenticity, and breaks down barriers so that we can all rise. When someone joins an institution or industry, I want them to be able to see a person who looks like them at all levels. The only thing that separates one person from another is opportunity. I remind myself to magnify the voices that are often sidelined in the rooms I'm fortunate enough to be in, making it a little easier for the people behind me.
Ariel Johnson Lin,
Global Head of J.P. Morgan Corporate Challenge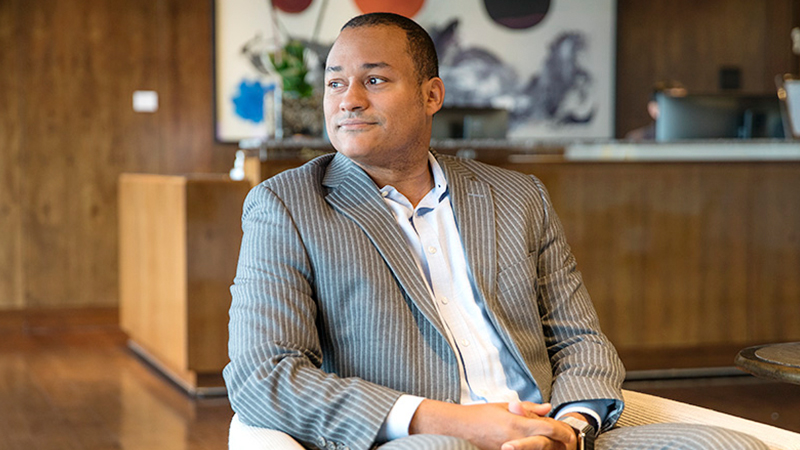 To future generations,

I write to you with great optimism. On one hand, I have a sense of pride for what I have been able to accomplish. I was able to pursue education, capitalize on career opportunities, and build wealth. And while my journey was not easy, my expectation and hope is that because of what I have done, your journey will be smoother and free of obstacles. I want you to always remember that our paths were made possible by the blood, sweat, tears, and in some cases, the ultimate sacrifice of our ancestors. Be proud of your rich heritage and allow it to be a source of inspiration, to fuel your resilience and to be an ever-present reminder that you are responsible for continuing to make our world better.
While I want to envision a future of ceaseless possibilities for you, right now many face the reality of persistent struggles that can make dreams unattainable. You must always be mindful that we are a small part of an immeasurable universe and therefore, we cannot be arrogant or complacent.
Sociologist Tony Campolo defines justice as love translated into social policy. This definition of justice has informed my work to help create a more just world. I hope that I have done this for you and that you will do this for others. I hope that you see the value in both the rain and sunshine and that all of your good days outweigh your bad ones. Never become indifferent to the suffering of others. Let love be your guide and know that you have a cloud of witnesses who are cheering for your success.
Sekou Kaalund,
Head of Advancing Black Pathways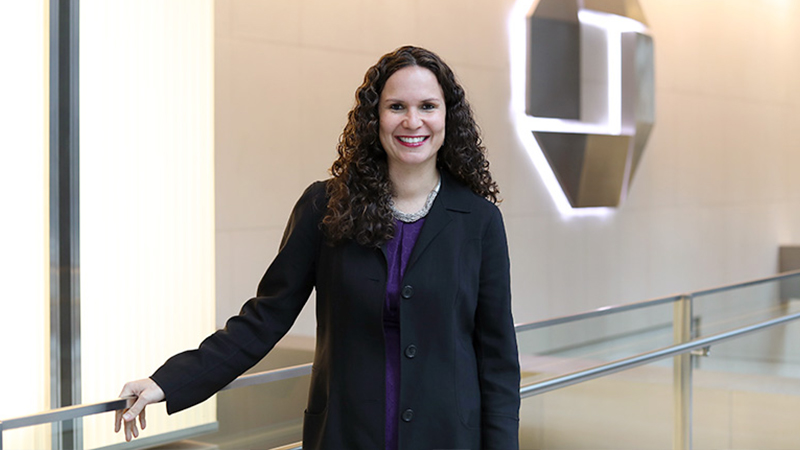 To future generations,

As a mother, I've learned that there are universal truths among parents – we all want our children to grow up to be healthy, happy, and financially independent. But I also know that these universal truths are sometimes obscured by disparate realities – not every child has the same opportunities to achieve financial independence.
I will forge a pathway that bridges our children's present and their possible future. I will be a mirror for them to see their strength, beauty and potential, and a catapult to help them realize their dreams. I will inspire them with the wisdom of Eric B. and Rakim --"It ain't where you from, it's where you're at"--to understand that no matter where their road started, they can achieve success for themselves and generational wealth for their families. I will help them to build their own version of the yellow brick road, one brick at a time, and with the soundtrack of The Wiz reverberating with every step.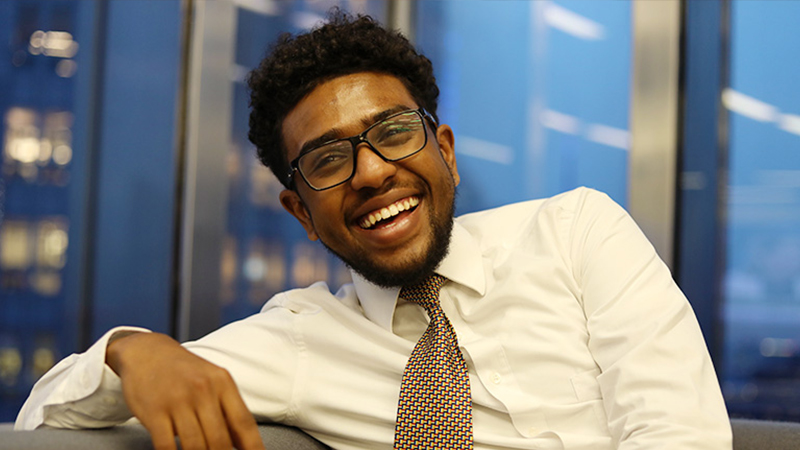 To future generations,

If you're growing up and feel like you don't have a lot to look up to, If you're seeing everyone in your neighborhood doing the same things every day and too much of it is not good, I know how you feel. Do not give up.
I saw my dad trying, but that wasn't where I wanted to go in life. I was an aimless arrow for much of my life. The Fellowship Initiative (TFI) helped me shoot straight. I was exposed to so many people coming from a similar position, some from the exact same neighborhood, who had "made it" and are now successful.
TFI opened my eyes and helped me see that where I come from doesn't have to define me and what my future is going to be. When I "make it," I want to give kids growing up in underprivileged neighborhoods, like me, a chance to expand their horizons and to have life goals. So they can become straight arrows a lot sooner than I did.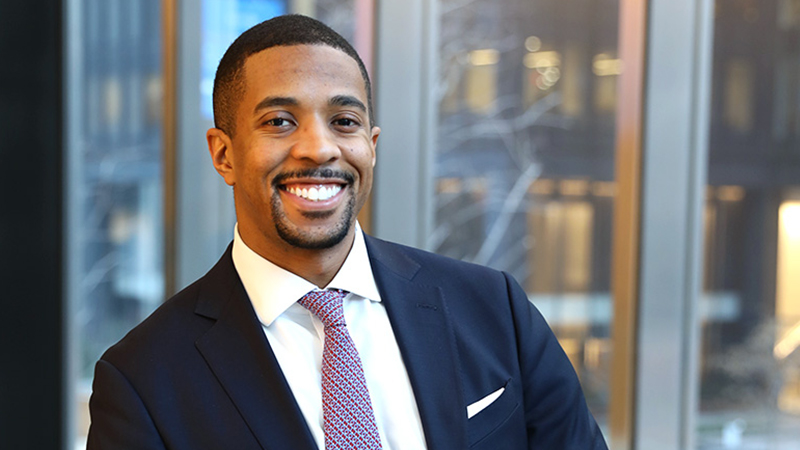 To future generations,

The pathway I will forge will provide a platform for young (black) professionals, entrepreneurs, and visionaries to realize their potential and achieve dreams that they otherwise would not have pursued. Often times, we, as a people, come up with reasons to actively exclude ourselves from opportunities in different areas of life – "I don't have the right/enough experience," "I may not be a fit," or "It's way too risky" – the list goes on. I take pride in understanding people and challenging them, as well as myself, to constantly reach for the next rung of the ladder and to build the best version of our community. This certainly is not an easy task, which is why I want to forge a pathway to help others achieve what they want out of life.
Jonathan Jenkins,
Vice President, Investor Services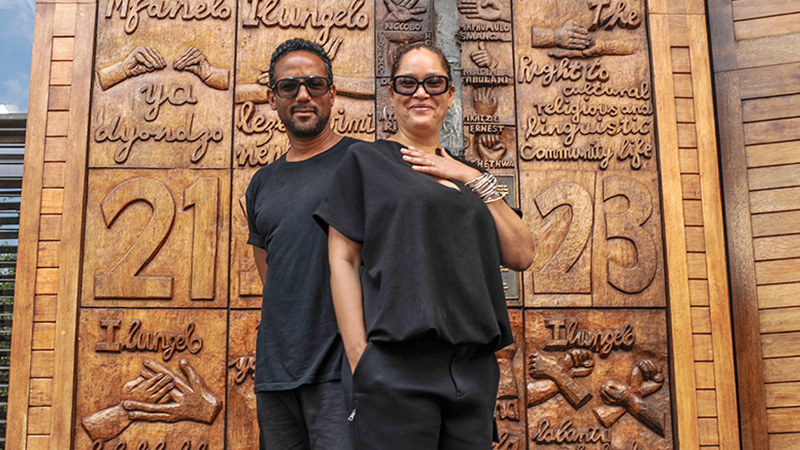 To future generations,

As social entrepreneurs, we understand the hard work and challenges one has to face to build a business. It's one thing to say you want to amplify the voices of underrepresented creatives of color, but it's quite another to actually do something about it.
Our dream is to develop a global black marketplace that helps to establish a sustainable, financially healthy economic ecosystem, which supports creativity, art and commerce in our own community and that will enable us all to grow and flourish.
Future generations should understand that our culture, our value, and our history are connected. The activist Fred Hampton once said, "If you dare to struggle, you dare to win." We know that building a business does not happen overnight. You should celebrate your excellence, create your own thing, keep pushing the boundaries, stay curious, create more opportunities, and always continue to learn and expand your horizons.
Matthew Morgan and Jocelyn Cooper,
Founders of Afropunk, a client of JPMorgan Chase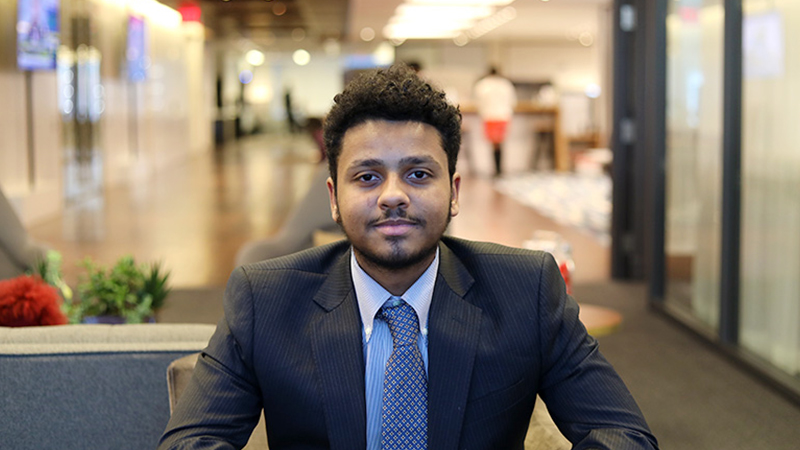 To future generations,

Maybe you too saw people around you being caught up in drugs, gangs and gun violence. You may have seen the impact this had not only on them, but also on their friends and family. I knew that I had a choice of two paths – I could either follow what everyone around me was doing, or I could make a new path for myself. I chose the latter.
However, pursuing my new path has only been possible thanks to The Fellowship Initiative (TFI), which exposed me to like-minded fellows who want to not only better themselves, but also each other. Together we have learned about the wide variety of careers available to us, visited colleges, met successful TFI alumni, gained a mentor at JPMorgan Chase, and generally had an overwhelming amount of support and guidance. We all truly appreciate the support and don't know what we'd do without it. Looking ahead, I would love to forge a pipeline for others with a similar upbringing, to help them find the right path for themselves, as I did.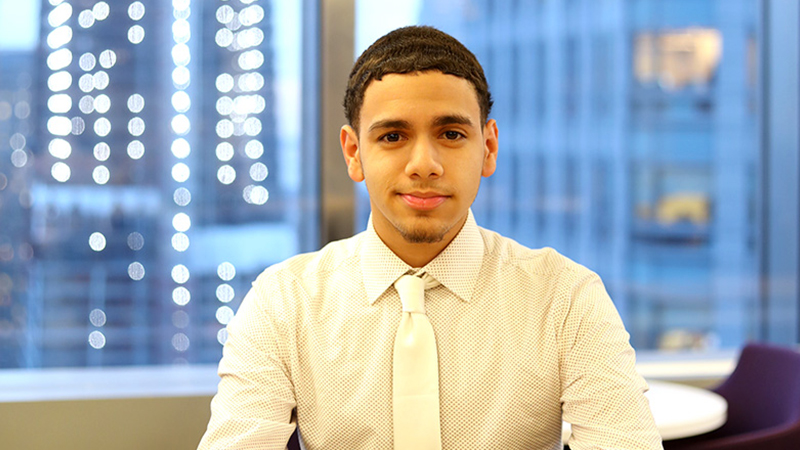 To my future self,

I hope that my future self continues to push our big dreams forward.
Even if we haven't gotten there yet, we will soon achieve the things we have worked so hard for. We'll finish high school, attend an engineering program and change the technology sector. Even with success, remember to stay humble. Remember what it was like coming from the Dominican Republic as a boy and learning the value of education in America. Remember what Mom always said, "I brought you here to study and to have what I couldn't."
Playing with and learning about technology has prepared me to become an engineer. Moving to this country and watching our parents sacrifice for us will always push us to become the founder of the next Intel or Oracle. We have a duty to give back to the family and those in need by creating the fastest and cheapest processors so more people can access the internet.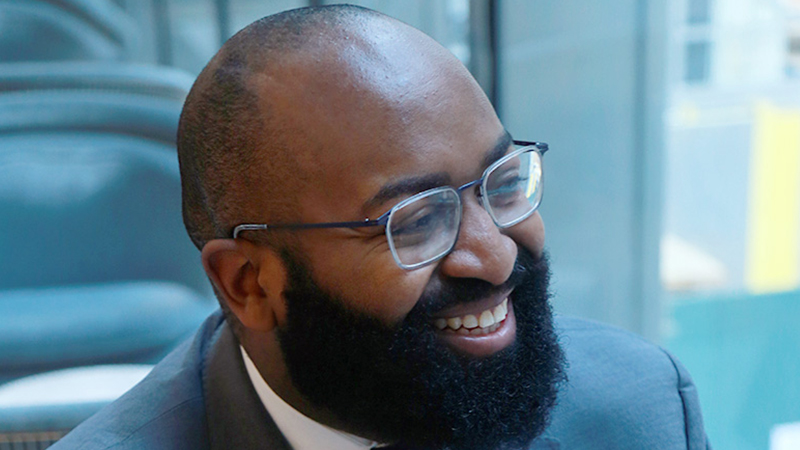 To future generations,

As someone who understands that access to economic opportunity is the key to solving the unique challenges facing underserved communities, I've dedicated my life to providing capital to the leaders and organizations that serve marginalized communities.
My passion comes from being a recipient of such services and the dedication of remarkable individuals, such as Geoffrey Canada of the Harlem Children's Zone, who recognized the importance of investing in people and neighborhoods that others didn't see the value in. Being able to take advantage of opportunities that were only afforded to select individuals in our society, I felt that it was my responsibility to pay it forward.
Today, I'm fortunate to be in a role where I'm able to work with JPMorgan Chase's Trust and Estate clients to capitalize and build the capacities of leaders and organizations that serve my community of Harlem, New York, and many other disenfranchised communities across the country. I'm proud to work for a company that sees the value of capitalizing these communities through its philanthropic efforts and also in its business practices. The Advancing Black Pathways investments will undoubtedly yield more paths for kids growing up in circumstances similar to mine, ultimately building sustainable households for generations to come.
Roman Van Jackson,
Program Officer, JPMorgan Chase Private Foundation Services