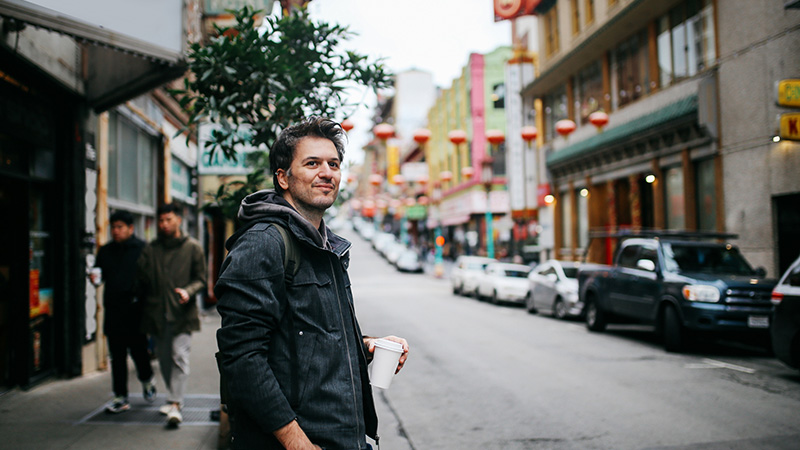 Stories
A Bay Area Program Helps Workers Pick Up New Skills
The Bay Area economy is booming—but some communities aren't reaping the benefits.
On the one hand, San Francisco's future is bright. The City by the Bay has become synonymous with "innovation"—thanks, in part, to a continual stream of venture capital—and it's located in a state frequently listed as one of the best for employment opportunities.
But there are ongoing challenges, too, in a city infamous for its high cost of living. A 2018 Brookings Institution report found that one-third of Bay Area residents struggle to make ends meet, and nearly 50 percent of black and Hispanic residents have difficulty paying for daily expenses.1
The report goes on to state that, while the Bay Area excels at attracting tech talent, "more must be done to help existing residents access quality jobs in the innovation economy and in the industries that support it."
Building the City—Together
One initiative designed to help combat the problem is CityBuild, a training program offered by the city's Office of Economic and Workforce Development, in partnership with City College of San Francisco and JPMorgan Chase. CityBuild aims to meet the labor demands of the construction industry by providing comprehensive pre-apprenticeship and construction administration training to San Francisco's neediest residents.
Over the course of the 18-week apprenticeship program, trainees can earn college credits, learn foundational skills, and obtain industry-recognized trade certifications. Ultimately, they're able to enter the construction trades as successful new apprentices.
CityBuild is part of JPMorgan Chase's larger effort to help ensure that San Francisco's economic growth benefits residents at all levels of society. Through a $25 million philanthropic commitment, the firm has applied lessons learned in other cities to support workforce training initiatives, education programs, and housing affordability in and around San Francisco.
"Prior to CityBuild, residents in the most underserved neighborhoods were often shut out of the contracting and hiring processes that came with city infrastructure projects," says Joshua Arce, workforce director with the Office of Economic and Workforce Development. "A disproportionate number of residents in these neighborhoods also encounter barriers that limit their ability to find work and training, such as the lack of a high school diploma or a criminal record. For these residents, construction is a vital form of employment."
Trading a Kitchen Knife for a Hammer
Elias Rosas was one of those underserved residents. When he first heard about CityBuild, he was employed in a restaurant. He'd worked his way up from dishwasher to prep cook, but still didn't make enough money to cover his living costs. "I nearly moved away because I was not going to be able to afford it here," he explains. "I'm not trying to work two, three jobs and live paycheck by paycheck."
Construction looked like a good opportunity. "I thought, I wouldn't mind trading my kitchen knife for a hammer and nails," Rosas says. Unfortunately, he couldn't find a job—until a friend showed him a flier for CityBuild Academy. He signed up immediately." I learned how to better handle a hammer. I know it sounds simple, but there's actually a few tricks to it," he says. "I learned how to use tools I never knew existed."
Finding Good Work—and Good Pay
Soon after Rosas completed the CityBuild program, he went to work on site at Chase Center. The rewards were immediate. "I'm able to actually afford to rent my own room," he says. "Everything I'm doing now is thanks to CityBuild. I'm proof that it works."
Beyond that, Rosas sees the impact of his work every day. When he passes by the Golden State Warriors' Chase Center arena, he can't help but smile. "I'm part of that," he says.
With CityBuild's help, Rosas has been able to build a great life in the city he loves. "Without this program, I don't know that I'd still be doing what I'm doing," he says. "I'm making great money, and I'm able to afford to live in one of the most expensive cities in the world."
---