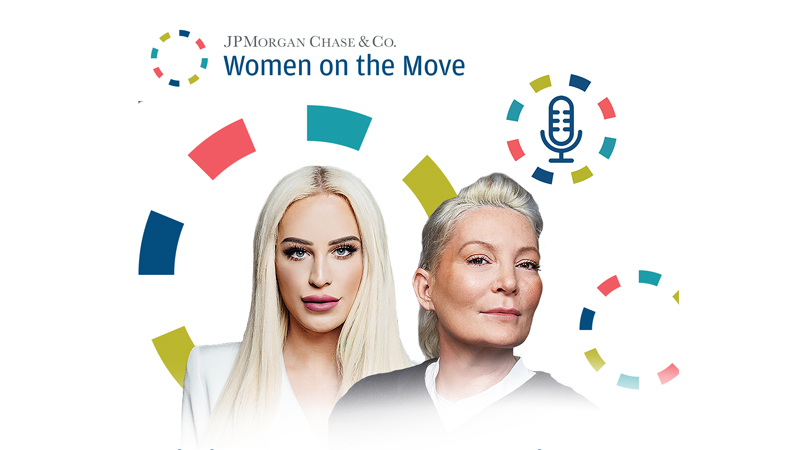 Ariadne Getty & Gigi Gorgeous
Philanthropy is better together.
The Getty family is known for their philanthropy and Ariadne Getty is no different, making a name for herself supporting LGBTQ rights in part because both of her children are gay. She has been named Variety's 2019 Philanthropist of the Year and working with organizations like GLAAD and the LGBTQ center in Los Angeles. YouTube star, influencer and trans activist, Gigi Gorgeous has joined her in the cause.
Ari has been told that she's very hands-on and says that it helps her get closer to the causes that need help. "I've been told that I do things differently. I haven't sort of been keeping tabs on it, but what I have been told is that I'm very hands-on. So, when I go on my United Nations Foundation trips, I go to the refugee camps. I don't write a check and expect results. I work very closely with GLAAD with the center in LA weekly schlepped bags of clothing to the center," says Ari.
Funding the future of service
In addition to her hands-on approach, Ari puts her money where her purpose is—donating $15 million to the GLAAD Media Institute, which trains young activist ambassadors to take their message further.
Gigi Gorgeous has used her platform of nearly 3 million subscribers to influence and help young people struggling with mental health and LGBTQ issues.
"This is our third year together that she's (Ari) brought me to Davos with her and GLAAD and it's the power and the presence that she has is so inspiring and it's only gotten bigger," says Gigi. Seeing Ariadne's work has inspired and influenced her to go further with her own activism.
Doing good feels good
Behind the acts of service is a greater message and Gigi speaks on using her platform to reach younger people who may be struggling or dealing with bullying. Her collaboration of genderless makeup is ushering in a new era of social change and helping young people feel and be included.
In this episode of Women on the Move, businesswoman and philanthropist Ariadne Getty and YouTube star and trans-activist Gigi Gorgeous speak on the beauty of giving back and what it means to support causes that are close to your heart.
Subscribe