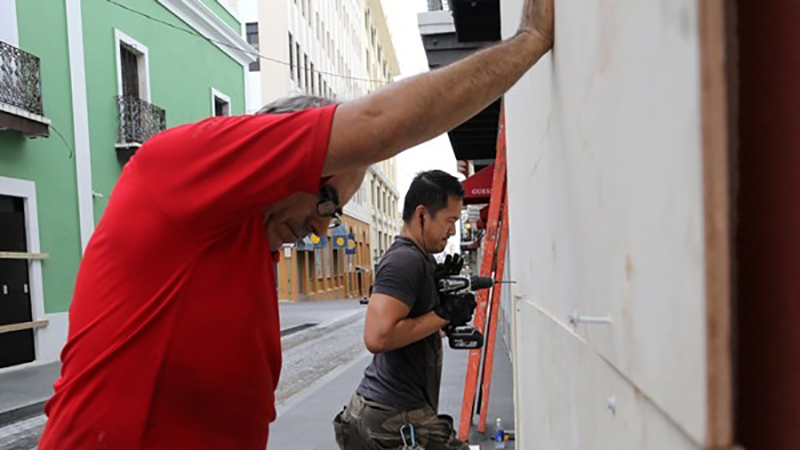 Stories
When it Comes to Relief Efforts, Are Nonprofits Equipped to Weather the Storm?
When disaster strikes, it's important that nonprofits focus on both immediate relief efforts and long-term community rebuilding.
This article was originally published by Ozy.
In the late afternoon on January 12, 2010, Haiti was hit with a magnitude 7.0 earthquake. In the days that followed, Haiti and the neighboring Dominican Republic would be rocked with multiple aftershocks, including one with a magnitude of 5.9. The event devastated large parts of the Haitian capital, making it one of the most destructive earthquakes of all time. Immediate aid arrived in the form of food, water, medical supplies and temporary shelters. But even months after the initial quake, more than 1.5 million people still lived in squalid rescue camps with limited supplies and no end in sight.
Recovery Efforts Present Some Challenges
The number of natural disasters worldwide has more than quadrupled since 1970. As these disasters become more frequent, relief groups and nonprofits are expected to play a larger role in recovery efforts. But philanthropy experts caution that while post-disaster donating has been made easier thanks to the internet, nonprofits must focus not only on immediate relief efforts but also on helping communities better facilitate long-term recovery measures.
"We don't have a systematic method for dealing with long-term recovery," says Bob Ottenhoff, president and CEO at the Center for Disaster Philanthropy, which helps donors with disaster-related giving decisions. For the past few years, the center's annual report has found that:
Last year, natural disasters triggered record-breaking losses, according to the National Centers for Environmental Information, causing damage that's expected to endure for years to come. Yet a mere five percent of donations in 2017 were directed toward long-term recovery efforts, which includes everything from rebuilding homes, schools and bridges to restoring roads and crops. And nonprofits, notes Ottenhoff, "are critical to ongoing recovery. We need to find ways to give them consistent, ongoing resources."
Maximizing Long-Term Relief Efforts
In response to the earthquake in Haiti, International Medical Corps (IMC), a global humanitarian nonprofit, deployed a field hospital near the capital to help support the massive influx of patients. These portable field hospitals have the ability to go anywhere in the world within two days and are fully operational within 24 hours upon arrival — and while they have the capacity to meet the immediate trauma and surgical needs of the affected population, the supplies and funding are only designed to last from one to three months.
To help sustain these hospitals for longer than three months, IMC collaborated with volunteers from JPMorgan Chase's Virtual Service Corps (VSC) — a program that provides JPMorgan Chase employees with the opportunity to use their skills to support nonprofits with a challenge they are facing in areas such as HR, financial modeling or expansion planning. The program leverages the professional expertise of JPMorgan Chase employees to help nonprofits expand their impact. In the case of IMC, VSC volunteers worked with the nonprofit to develop a long-term financial model for improving post-disaster relief.
JPMorgan Chase portfolio manager and VSC volunteer Oscar Montes says, "When we worked with IMC, our goal was to produce financial models to help them quantify the operational costs of maintaining emergency field hospitals." And while IMC was exceptional at deploying these hospitals and figuring out the amount of supplies and personnel members needed, they "didn't know how to quantify what it would cost if the project got extended." This is where Montes, along with four other JPMorgan Chase employees, were able to use their expertise to help put a long-term plan in place.
Giving Back Goes a Long Way
JPMorgan Chase's VSC program with IMC is a shining example of the importance of extended relief work. It's essential to remind those eager to help with disaster relief that a catastrophic event like the earthquake in Haiti may happen overnight, but the rebuilding efforts take far longer. "We need to start with the American public and the media recognizing that disasters are not three days long," Ottenhoff says, "but years long."
And while Montes acknowledges the importance of monetary donations to keep nonprofits like IMC running, he was extremely grateful for the opportunity to be actively involved with recovery efforts. "When you get involved in volunteerism, you get a lot out of it as well," he says. "The beauty of the VSC is that it's interesting, a very good learning experience and it's impactful. You can see the impact of your work. It's tangible."
Montes hopes more people will donate their time and expertise to nonprofits like the efforts of the VSC. With losses from natural disasters in 2017 topping $1 billion, volunteering is just another way to make dollar donations go further and help vulnerable communities long after first responders have left the scene.