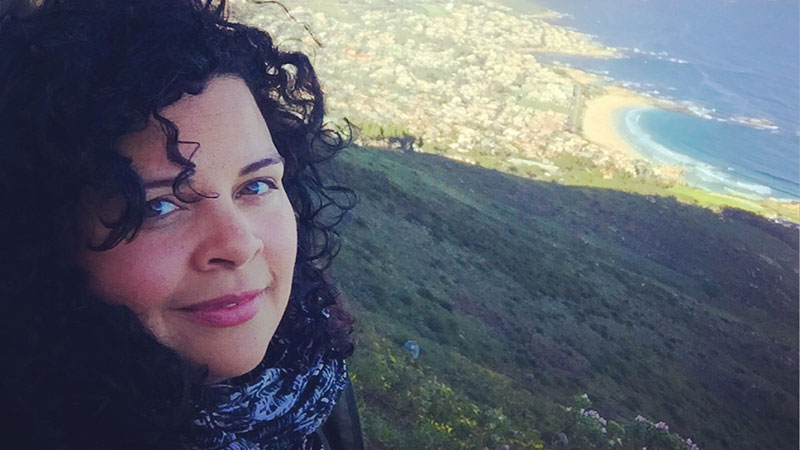 Insights
Appreciation for Mentors: Driving Change Through Kindness
As a part of National Mentoring Month, and in honor of Dr. Martin Luther King Jr., over 350 high school students and mentors in The Fellowship Initiative will volunteer in schools and communities across Chicago, Dallas, Los Angeles, and New York this weekend. The Fellows' drive to foster positive social change in their communities led me to reflect on my own service journey and the legacy of Dr. King. Throughout my career in youth and workforce development, Dr. King's observation that, "Darkness cannot drive out darkness; only light can do that. Hate cannot drive out hate; only love can do that" has proven true time and time again. The moments when I have experienced or witnessed the greatest change started with acts of kindness, especially from caring adults and mentors who invest in young people.
By nurturing a young person's development, mentors contribute to strengthening families and communities. Mentorship can also lead to other positive outcomes including decreased absenteeism, depressive symptoms, and drug use; and increases in connections to extracurricular activities and leadership roles, college enrollment, and well-being. Yet, one in three young people do not have a mentor while growing up. Low-income youth and young people of color are less likely to have a caring adult outside of the home than their peers.
Growing up in Washington Heights and the Bronx, I did not have access to professionals or mentors outside of school. But I was fortunate to have extraordinary teachers who believed in me and helped me see connections between my personal experiences and social issues, nurtured my love for literature and my desire to go to college, and opened doors to work experiences that led to my career path. At that time, they had no idea how profoundly their kindness impacted my life. This is often how mentoring works. I have witnessed this several times while leading The Fellowship Initiative (TFI), a college and career readiness program created by JPMorgan Chase in 2010 to improve outcomes for young men of color, who are twice as likely to grow up poor as their white counterparts because of systemic barriers to educational and economic opportunity.
Over the next month, JPMorgan Chase employees will be matched with 200 high school students in Chicago, Dallas, Los Angeles, and New York. The TFI mentors will spend three years working intensively with the Fellows to support their development and transition to adulthood. Some day-to-day examples of the extraordinary commitment mentors make to their Fellows include such things as simple as sharing words of encouragement to daily phone check-ins and stretch to more intensive support with college applications and sharing in family time.
The mentorship component of TFI has contributed to the program's remarkable outcomes including all of the Fellows graduating from high school and going to college. TFI is just one example of how JPMorgan Chase is helping young people access opportunity through mentorship, skills development, and work experiences. We have collaborated with organizations like MENTOR to share what we are learning and develop resources for the field including a guide to supporting youth in the aftermath of violence and trauma and a college and career readiness guide.
There are exciting efforts underway across the country to fill the mentoring gap. Companies have an opportunity to provide employees with meaningful, effective mentorship experiences connected to comprehensive programs that lead to long-term positive outcomes, and that are aligned with investments in diversity and strengthening talent pipelines. I am proud of the work that we have done at JPMorgan Chase to engage mentors in building positive, more caring communities where young people thrive. Their kindness is incredibly inspiring and, through their concern, talent, and commitment, they are changing lives.
About the Author:

Linda M. Rodríguez is the Head of The Fellowship Initiative (TFI) and leads youth employment strategy in Global Philanthropy at JPMorgan Chase & Co. Developed by the firm in 2010, TFI prepares young men of color for academic and professional success. Since 2014, Linda has led the successful expansion of TFI to four markets: Chicago, Dallas, Los Angeles, and New York City. She also oversees the firm's $17 million summer youth employment portfolio and other major investments in creating opportunities for youth.