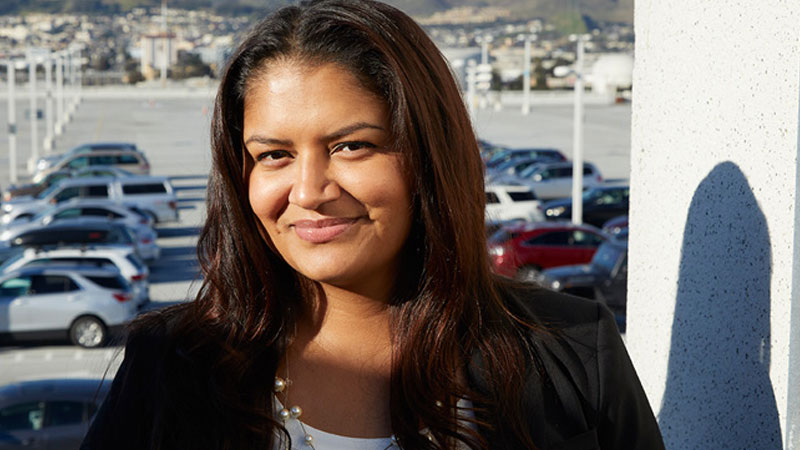 Stories
Faces of Opportunity: Finding the American Dream in a Parking Lot
Patty Rodriguez's tragic past helped her build a promising future as a San Francisco business owner.
Born in civil war-torn El Salvador in 1980, Patty Rodriguez and her family were living in constant fear. The war had already claimed the lives of many civilians, including several of Rodriguez's family members, and was still dragging on, with no end in sight. Worse, civilians were being targeted and terrorized. The Rodriguez family had enough and, in 1983, fled El Salvador to start a new life in San Francisco's Mission District.

A Fresh Start
As she grew, Rodriguez watched her mother provide for her and her brother as a seamstress and a house keeper. Determined that her mother's efforts to create a better life for them did not go to waste, Rodriguez studied hard and earned a degree in public administration from the University of San Francisco.
After trying her hand in the healthcare industry, Rodriguez realized that what she truly wanted was to give back to the San Francisco community that welcomed her family all those years ago. The question was, how?
Shifting to Entrepreneurship
One day in 2011 Rodriguez overheard conversations about job loss in her neighborhood. Upon inquiring further, she found out that several people in her neighborhood were about to lose their jobs because a local parking management company was closing its doors. This gave Rodriguez an idea.
Deciding to both seize an opportunity and save valuable jobs in the process, Rodriguez started her own parking business and picked up the contracts. Though she had no experience in the parking services business, she had always admired her mother's entrepreneurial spirit and decided to try it out for herself by opening SF Parking. Rodriguez is not alone. In fact, Latino-owned businesses are growing at twice the pace of other ethnic groups, accounting for $2.13 trillion to the U.S. GDP. Interestingly, nearly half are women-run business, according to Stanford's State of Latino Entrepreneurship study.1
Speed Bumps
But starting a business is never as simple as it seems. Soon after she opened her doors, Rodriguez hit a pothole. A new city regulation required her to purchase a new payment system, but she didn't have the savings to do so.
This problem plagues businesses, new and old. Making matters worse, according to Stanford, Latino entrepreneurs receive fewer business loans from financial institutions than all other groups – 12 percent secure bank loans, compared to 18.4 percent for white-, 15.3 percent for Asian-, and 14.2 percent for black-owned firms.2 And that access capital is a predictor of business growth – and therefore a lack of access can be a barrier.
Rodriguez knew she needed the capital to stay open. So in 2013, she turned to Working Solutions, a certified nonprofit Community Development Financial Institution (CDFI) that specializes in start-up and early-stage financing, and secured $25,000 – her first business loan to update her payment system.
But Rodriguez didn't just want to just stay open, she wanted to grow. And she soon had the opportunity when she won the contract for the San Francisco International Airport's long-term parking lot. Now all she needed was the funds to hire the required staff and fuel her expansion.
So she went back to Working Solutions, who told her about a new Entrepreneurs of Color Fund , supported by JPMorgan Chase, which provides minority small business owners with capital and technical assistance. The bank had recently expanded the Entrepreneurs of Color Fund to San Francisco in 2018, after significant success in Detroit, where it's provided capital to nearly 80 minority entrepreneurs who created or preserved more than 800 jobs.
Equipped with this new knowledge, Rodriguez applied for and secured a $40,000 loan to hire the staff and expand.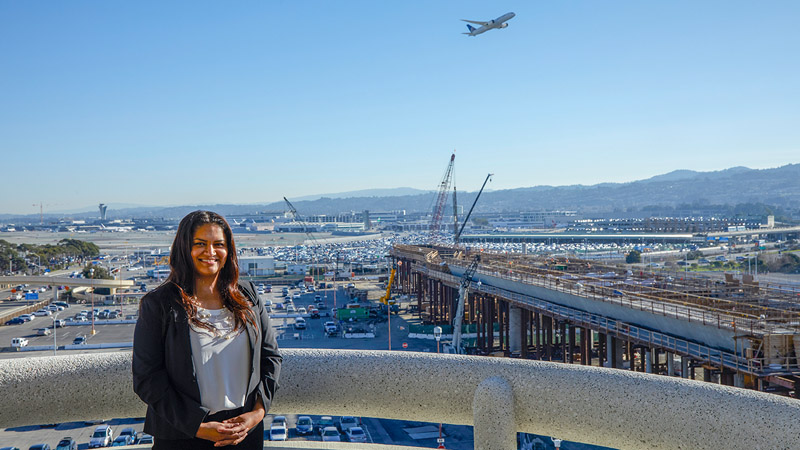 Creating Her Own American Dream
The American Dream comes in all shapes in sizes. For Rodriguez, the American Dream took the shape of a company that was conceived to help a community, preventing job loss and giving others a second chance in the process.
SF Parking now manages four parking locations, including two municipal accounts. In total, Rodriguez's business oversees more than 10,000 parking spaces, has 10 full-time employees and up 50 part-time positions during the busy seasons at the airport.
"As a child, I dreamed of being a business owner and creating a better life for my family," said Rodriguez. "By the grace of God, hard work, determination and the help of countless friends, family and organizations, like Working Solutions, I have been able to fulfill my dream."
---