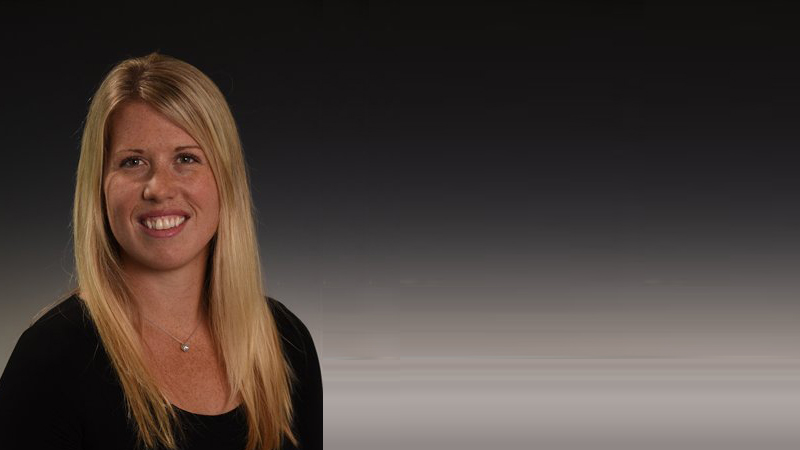 Insights
From Remote Afghanistan to JPMorgan Chase
Army Officer Alison Lanz Built a Career on Finding Common Ground.
I'm sitting in a village in remote Afghanistan and listening. But not listening for what you might think, given that I am a U.S. Army Intelligence Officer.
I am sitting in a circle, in a room full of women who live in this war-torn village, working to understand the challenges of their day-to-day lives. I'm listening to the gossip, the humor and the concern for their children. I am working to create a connection, which is not an easy job. Being a single woman over the age of 20 would ordinarily ostracize a person in this village, so I keep quiet. I have always loved a challenge.
My education prepared me for unfamiliar situations like this. I decided to veer away from the traditional college experience and attend Norwich University in Vermont, the oldest private military college in the United States. The male to female student ratio at Norwich was, and still is, seven to one. I viewed this imbalance as an opportunity to distinguish myself and eventually rose to Regimental Commander, the highest ranking for a Cadet, and only the 3rd female to hold that position in Norwich's 190 year history. After graduating, I began a career as a U.S. Army Intelligence Officer, a 2nd Lieutenant, and eventually, a Captain.
Raising My Hand
During my service in 2010, the Army created Cultural Support Teams, a pilot program to insert women alongside elite Special Operations units in Afghanistan. The objective was to train female soldiers to accompany their male colleagues on missions and build relationships with Afghan women in ways that could prove challenging for male soldiers in an Islamic country. I knew this would be my next chapter.
I volunteered and shortly after joined a unit of women who were hand-picked to serve in this highly specialized role. I made it through the mentally and physically grueling selection process and began training as part of Culture Support Team II (CST-2). After two months of training, all of the CSTs were called in for a meeting. We were divided into two groups. Half of the CSTs were embedded with Rangers, where missions were urgent, often unpredictable and dangerous. The other half were assigned to Special Forces, which serve longer-term 'hearts and minds' missions, with small teams embedded in remote locations to establish relationships with key communities, obtain intelligence, train local police and deliver resources to the community.
Special Forces
I was assigned to the latter half and was deployed for eight months with a Special Forces team to a remote village in rural Afghanistan. My role was to gather intelligence, bond with the local women, and help them with basic services like healthcare and education for their children. I traded my fatigues for a traditional local dress and got to work.
While the landscape and the culture was absolutely foreign—I naturally connected with the women. The commonalities I found and the contacts I made helped me fulfill my mission, but also taught me a lot about myself.
The commonalities I found and the contacts I made helped me fulfill my mission, but also taught me a lot about myself.
Ashley's War
During my deployment, I was able to communicate with my fellow CSTs regularly. We would trade stories, discuss what we had learned and help each other through tough times. It was a shock when I heard that a fellow CST, 1st Lieutenant Ashley White, had been killed in combat operations in Kandahar Province, along with two Rangers. Ashley had recently turned 24 when, during a routine mission, a fellow soldier inadvertently triggered an improvised explosive device. Her story is chronicled in the book Ashley's War by Gayle Tzemach Lemmon, whose source, Kevin Mauer, was embedded with our team during CST selection.
The book tells Ashley's story beautifully. I'm grateful that its creation brought the CSTs back together to honor her. I try to see the silver lining in things. I could have let Ashely's experience stop me in my tracks, afraid to push forward. But instead, it reminds me not to sweat the small things in life and inspires me to live life to the fullest. After all, that is what Ashley would have wanted.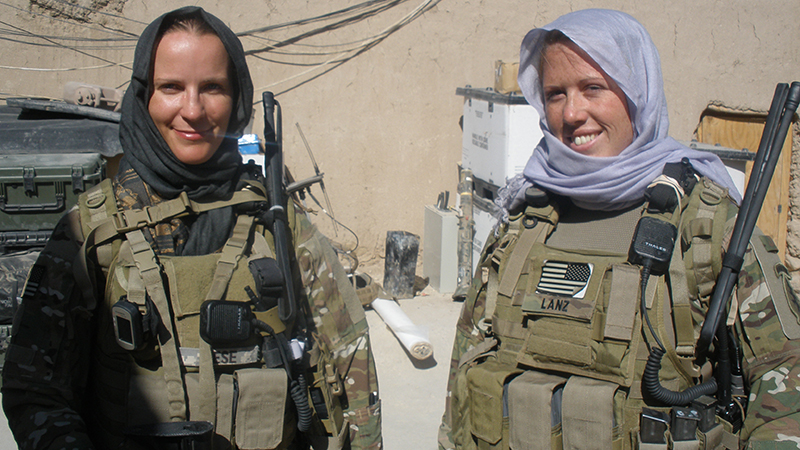 The Road Less Traveled
After my deployment, I became a Counterintelligence Officer and Special Agent, leading my own field office responsible for Mid-Atlantic investigations. While I valued the work, I was soon ready for my next step. The question was should I continue in intelligence, perhaps with the FBI, or take the road less traveled? You can guess which one I chose. At a military conference in Philadelphia I heard about JPMorgan Chase's Military Pathways Development program, which recruits top-performing military veterans and positions them for leadership in the company. The role was completely foreign to me, but my past experience taught me that I could find common ground in any situation.
Nearly a decade after my deployment, I have found a happy, healthy balance in my life with a career that continues to challenge me. I often think about my time in the village, the friends I made, and the connection to life itself that will stay with me forever. I would like to think that Ashley and my fellow CSTs are rooting for me, and to honor them, I continue to push forward and challenge myself to be better every day.
---
About the Author: Alison Lanz is a U.S. Army Intelligence Officer and a Communications Associate in the JPMorgan Chase Military Pathways program.