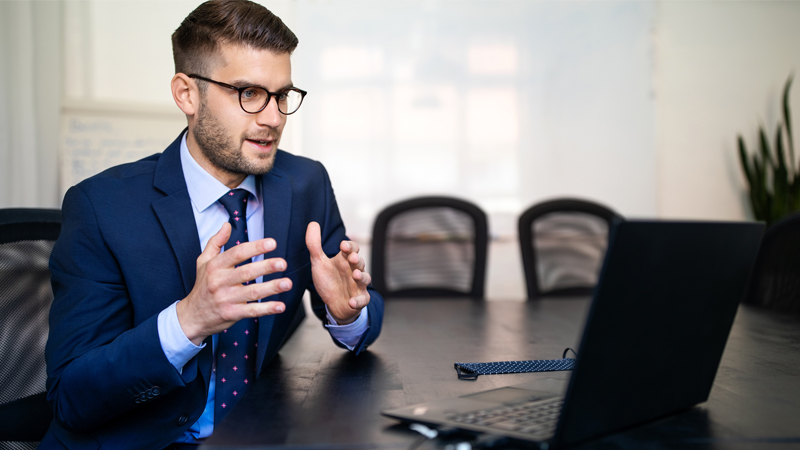 Stories
Live, Automated Zoom Captioning Comes to JPMorgan Chase
The enhancement makes the firm's nearly 250,000 daily Zoom meetings more accessible for employees.
When live, automated Zoom closed captioning came to JPMorgan Chase this September, it was a game changer for Katherine Marvel.
"I am very hard of hearing, and my job entails being on a lot of meetings where I don't have subject matter expertise," says Marvel, a Senior Compliance Officer based in Wilmington, Del. "For me, getting the details and background information is critical."
"I was really struggling before this service was available."
In the past, Marvel has used a service called CART (Communication Access Realtime Translation), which is customized, one-to-one captioning provided as an accommodation by a member of the firm's internal Captioning Services Team.
But the firm only has so many captioners available, and they must be scheduled in advance.
"With this new Zoom enhancement, I'm over the moon because I can have captioning for last-minute invites where I don't have enough time to request a captioner," says Marvel.
The enhancement makes the firm's nearly 250,000 daily Zoom meetings more accessible for employees like Marvel and Peter Plantinga, a senior associate with Consumer & Community Banking who is deaf.
"I rely a lot on lip reading to communicate, and that can be difficult with poor quality video or when people turn off their cameras," says Plantinga, based in Columbus, Ohio.
"Adding the option for captions to all meetings means I don't need special Zoom numbers or specialist captioners, but can access content for any meeting I choose to attend."
All it takes is the click of a button on the employee's Zoom screen to get artificial intelligence (AI) subtitles generated for their virtual meetings.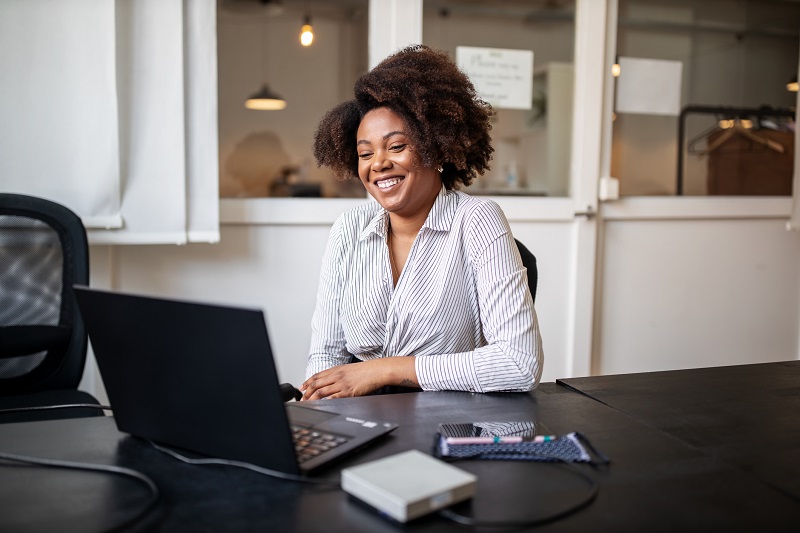 The Team Behind the Captions
Gene Pitts and Andrew Mapes are the firm's resident Zoom experts in Global Technology: Their team was responsible for rolling out the cloud-based video conferencing service months ahead of schedule — in March 2020 — when the global pandemic sent thousands of employees home to work remotely across the globe.
"We heard loud and clear from employees that if Zoom offered live captioning outside JPMorgan Chase, why weren't we offering it inside?" says Pitts. "While it may seem like a simple question, provisioning something like this was anything but easy."
Mapes explained that the service needed to be provisioned in a way that satisfied the requirements of multiple partners across JPMorgan Chase, including Human Resources, Legal, Privacy, Compliance and Cybersecurity & Tech Controls (CTC).
Working in close partnership with the CTC team, Pitts and Mapes met numerous times with Zoom to rework their "Live Transcription" service to make it scalable and secure for JPMorgan Chase to use.
And this September, their team accomplished its goal.
"This is a tailor-made solution from Zoom that meets our needs and satisfies all the requirements," Pitts says, noting that the closed captions are instantaneous and provided on the spot; not a word is stored in the cloud.

Opening More Doors
The automated Zoom captioning is also proving to help employees like Alex Radu who aren't deaf of hard of hearing.
"I personally use captioning for all the external events, learning and videos I engage with, as it helps me maintain my attention on the content," says Radu, a Glasgow-based product adoption lead with Enterprise Technology. "I am so excited to be able to do this in my day-to-day work now, too. It's a much-needed feature for all our workforce, but especially for our deaf or hard of hearing colleagues."
According to Jim Sinocchi, who heads JPMorgan Chase's Office of Disability Inclusion, the AI-provided solution takes accessibility to the next level. While it may not be as precise as human captioning, it complements the service the internal captioners provide well.
"Between automated Zoom captioning and our team of professional captioners and sign language interpreters, our deaf and hard of hearing employees have more opportunities to get the solutions they need," says Sinocchi. "And our Technology partners in the firm are just as excited about providing these solutions as our employees are to receive them."
Marvel agrees that automated captioning for impromptu meetings is a welcome counterpart to the personalized one-to-one captioning she receives.
"I've always said the Captioning Services Team held the door open for me every day at work," says Marvel. "Now I feel like the door is open all the time."