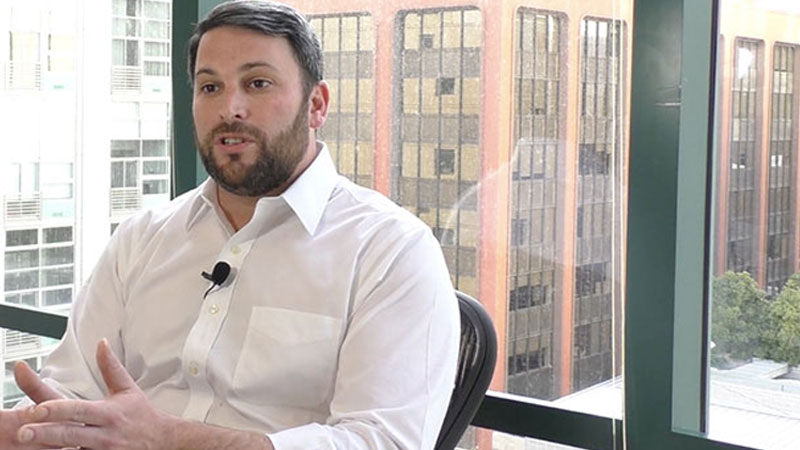 Stories
Tips for Fintech Startups on Partnering with Banks
Expert Insights from a JPMorgan Chase Mentor to the Financial Solutions Lab.
Adam Carson, managing director of global technology strategy & partnerships at JPMorgan Chase & Co. and Financial Solutions Lab mentor, recently shared his perspectives on how fintech is evolving and how startups should think about banking partnerships. Here are a few critical takeaways founders should consider:
Be careful pivoting between selling to consumers and selling to businesses. They are completely different strategies that require different resourcing, capital, and personnel. One customer base should not be a fallback for the other.
Large companies often need to see tangible proof that the business model is working, and that the product is in the hands of customers, before committing to a partnership. Start by partnering with smaller organizations. Few large banks have the ability to partner to build out an unproven product or strategy.
Smaller banks can be a valuable place to begin your product iteration. They can work with earlier-stage products and provide the proof-points that larger institutions want to see.
Be careful of partners who seem to be willing to partner in the context of "innovating for innovation's sake." If your product is related to something on the bank's existing roadmap, you have much higher likelihood of success. If the bank is serious, you will have some degree of C-level interaction.
Banks also provide traditional banking services to fintech startups. These conversations are quite separate from the partnership processes discussed above and often involve different people and different groups.
Facilitating partnerships between the Financial Solutions Lab companies and financial institutions is a key benefit of being a part of the virtual fintech incubator.
The Financial Solutions Lab is a 5-year, $30 million initiative managed by the Center for Financial Services Innovation (CFSI) with founding partner JPMorgan Chase & Co. to identify, test and expand the availability of promising innovations that help Americans increase savings, improve credit, and build assets.
Throughout the program, FinLab companies get exposure to members of CFSI's Financial Health Network and are paired with JPMorgan Chase mentors, like Adam Carson, for advice and support in navigating the financial services industry.
Startups that are improving the financial health of consumers – especially by leveraging partnerships – should follow the Financial Solutions Lab. The third class was recently announced at CFSI's EMERGE conference in Austin.
---
This interview was originally conducted and published by CFSI.
Financial health matters, see how we are promoting more resilient and inclusive communities and economies through our Financial Solutions Lab.