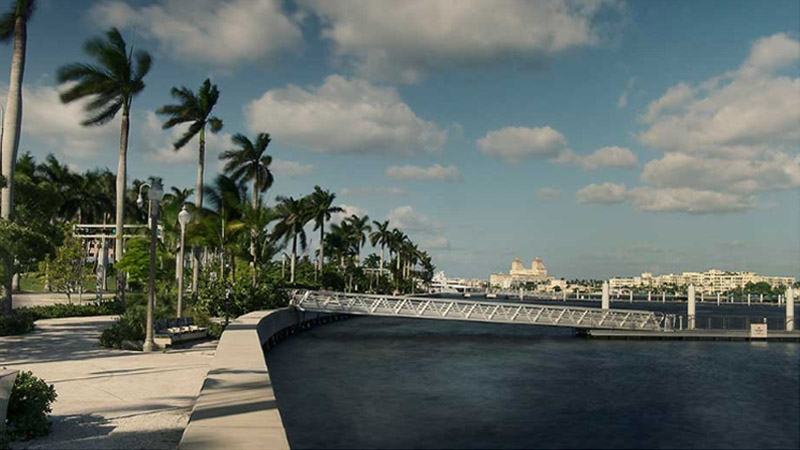 Stories
Miami's Resiliency Mission
The 305 is tackling big problems by starting small.
Walking along Miami's 84 miles of coastline, you quickly realize that "the 305" is unique. Tourists flock to the coastal town for sun, shopping and nightlife, but residents know there is more to Miami than meets the eye. Vibrant and diverse, it's home to a thriving education and business community, and is a leader in finance, trade, the arts and culture.
But Greater Miami also has some serious challenges. From intense urbanization to aging infrastructure, rising housing costs to rising sea levels, it faces threats to its citizens and culture.
But Miami is on a mission.
In response to the challenges facing Greater Miami, a group of committed civic, business and community leaders have come together to preserve this world-class city for generations to come.
Thanks to their efforts, Greater Miami has been chosen as one of five winning cities in JPMorgan Chase's inaugural AdvancingCities Challenge. Selected from a field of more than 250 proposals from 143 communities, the city has received $3 million from the annual competition to source innovative and sustainable solutions to address the most persistent problems facing communities.
Spearheading the effort, Miami's Resilient305 —a collaboration of nonprofit, business, and government leaders across Miami-Dade County, the City of Miami and City of Miami Beach—is tackling a big problem by starting small, which happens to be one of JPMorgan Chase's 7 traits of Advancing Cities. And those small steps will add up to the big changes.
To learn more about how to solve Miami's problems, Resilient305 began by breaking down each of its complex challenges—such as urbanization, infrastructure, affordable housing, and climate change—into smaller parts in order to learn how they affect individual neighborhoods and people. This was a major part of the program's discovery and planning phase. Working with community leaders, city leaders and planners, it spent nearly a year talking and listening to residents to learn more about how these problems impact them. Out of this process, it is developing a resilience strategy that will help a wider range of people and places in the city.
Now, Resilient305 is partnering with Miami's major employers, universities, nonprofits and local governments to help local residents and small businesses position themselves so they can better withstand chronic financial stresses. A big part of this is broadening access to the well-paying jobs and business opportunities that these communities need to thrive. It is working to equip more residents in traditionally underserved communities with 21st century job skills, create job placement programs and ensure that more local businesses benefit from Miami's growing economy.
Working with people across the city, Resiliant305 hopes to ensure that Miami continues to have a bright and sunny future.
---
The Miami team with the winning proposal includes the Miami Foundation, which partnered with the City of Miami, Health Foundation of South Florida (HFSF), and other government, anchor institutions, university, and nonprofit partners.
This is part of a five-part series on the inaugural winners of JPMorgan Chase's AdvancingCities Challenge. To learn more about AdvancingCities visit here. To learn more about the firm's 7 Traits of Advancing Cities, visit here.