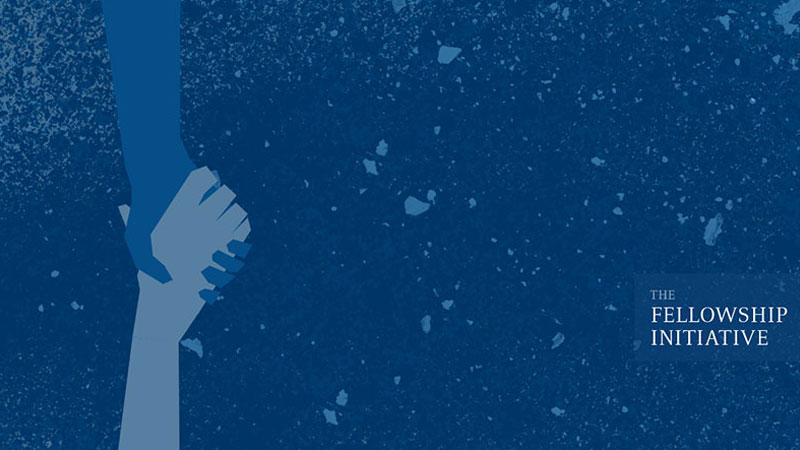 Stories
Second Family: How a Young Chicago Student Finds Greatness Within
A young man faced with violence builds a new support network to succeed.
I had no suit to wear to the interview but that did not shake my confidence. I improvised and wore my school uniform. As I got to JPMorgan Chase's huge, elegant building I felt nervous, hot, and thirsty. Even though I am a shy person, I did not let that stop me. I focused on thinking through how I was going to present myself. My one thought: I need to get into this program.
The Fellowship Initiative (TFI) is a JPMorgan Chase leadership program that prepares young men of color for college and career success. My journey to JPMorgan Chase that day was one of the first things that I did on my own. It was also an important step for my family—my mom and sister dropped out of high school early on. But my mom taught me that education was important. And school came pretty easily to me, especially math. Beyond my desire to go to college, I hoped that TFI would provide the challenge I wanted to grow, learn, and improve myself. What I did not expect was that TFI would also be a second family when mine started to fall apart.
"I no longer think success comes solely from my ability to learn fast but from the strength of my peers and support network."
Escalating violence in my home between my parents began to affect my school performance and my relationships during my sophomore year. Often times, my parents' conflicts had an impact on my eight-year-old sister. I was caught in the crossfire, trying to keep my mom and little sister calm and safe. My grades dropped significantly. Through TFI, I was able to access help to deal with my family situation. Then one day, I heard my aunt talk about how my cousin was receiving help from a psychiatrist. I realized I needed the same support to manage my emotions and school performance.
After two sessions I allowed myself to let all the feelings out, something that society tends to shut down because "boys don't cry." I was raised to think our feelings and emotions need to be hidden, that in order to be strong I couldn't break down. Although the adult males I grew up with had told me to not show any feelings, to have a "fake face," I saw the progress that I was making in therapy. Soon I realized that I was going to have to build a wide support network in order to be successful.
Fortunately, TFI had already helped me to establish the foundation for a brotherhood that will last my life. Even though we are a diverse group with very different backgrounds, we share a sense of community and common experiences through our schools and neighborhoods. The Fellows are always there for me–reliable, fun, passionate and honest. We never run out of things to discuss. I always learn from them, for example, I learn vocabulary from Adrian, get ideas from Alex, Carlos's ambition and hard work motivate me, and my role is to be the energy of the group. I am usually an enthusiastic, optimistic person, and I never run out of energy.
TFI experiences changed how I act and view life. Traveling to Vermont and South Africa for leadership programs not only gave me a view on contemporary world issues but also new global friendships. To this day I give and receive help from people all around the world. Using social media, we keep each other informed about our lives and global issues. This has changed the way I view myself and the way I navigate the world.
Through TFI I have been able to cope with personal, family and academic struggles. My self-esteem and perspective have changed dramatically. I no longer think success comes solely from my ability to learn fast but from the strength of my peers and support network. Now in my suit, as I ride to the 56th floor at the Chase tower, I can feel my brothers getting ready for another day.
---
We are expanding economic opportunity initiative for young men in color, learn more.
See how we are helping our TFI fellows complete high school educations and excel in college and universities.