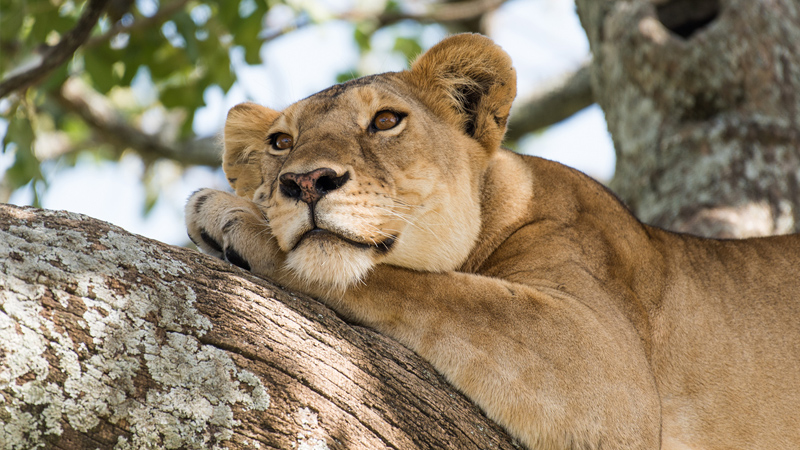 Stories
Animals in Crisis: This New Financing Model Could Prevent Their Extinction
JPMorgan Chase is supporting a financing model to avert Earth's sixth extinction crisis.
It's safe to say that no one on the planet wants to see elephants and lions become extinct, yet things aren't going well for earth's non-human inhabitants. Our planet's sixth wave of mass extinction is barreling forward at a pace not seen since the dinosaurs died out.
This is in spite of more than 50 years of unrelenting effort by public and private sector leaders to conserve protected areas, including some 200 Natural World Heritage sites.
These sites, like the Serengeti, are cornerstones of biodiversity, brimming with species we've cherished since childhood. But at-risk animal populations are losing their habitat at an alarming rate. Unlike past mass extinctions, the current crisis is almost entirely the result of human activities–global warming, illegal mining, drilling, poaching and farming encroachment on protected areas. Today we are losing species a thousand times faster than the naturally occurring 'background rate'.
Averting the Extinction Crisis
There's a way to avert this crisis, says the Frankfurt Zoological Society (FZS), one of the oldest conservation groups in the world. It lies in creating a financing system that provides a steady flow of funding to help governments and NGOs manage the world's most precious biological sites.
"Our biggest challenge is funding," Dr. Peyton West, Executive Director of the FZS in the U.S. told JPMorgan Chase employees in April. "Currently, many World Heritage Sites and other outstanding wild places have no dedicated long-term financial resources to support their management."
West and Rian Labuschagne, Head of FZS's Serengeti Conservation Project, stopped by JPMorgan Chase just before Earth Day. The bank is supporting FZS's plan to create a funding model that can be scaled globally, to provide a steady flow of long-term funding for habitat management.
Legacy Landscapes
The funding model, Legacy Landscapes, is designed to supplement today's heart-felt, but fragmented and short-term funding efforts for the Heritage Sites.
"Not only is the level of funding inadequate, but it often comes in the form of short-term project cycles," says West. "Progress can be made and then lost due to funding gaps, and long-term planning is often impeded because future support is uncertain."
The financial structure of the Legacy Landscapes model is designed to attract a steadier stream of longer-term funding commitments from philanthropic groups.
"The model needs to create a situation where an NGO and a government in need of funds to manage high-biodiversity sites can enter into a long-term financial and conservation management commitment," says Matt Arnold, Head of JPMorgan Chase's Sustainable Finance group. "If you can achieve long-term commitment at that level, then you will build trust and buy-in from private sector sources of funding, like banks, philanthropists, foundations and endowment funds."
Long-Term Gains
The FZS has spent the past two years developing the Legacy Landscapes model and building NGO and government stakeholder support. So far they've received an enthusiastic responsible from global stakeholders.
"The intention is to formally launch Legacy Landscapes at the next meeting of the Conference of the Parties to the Convention of Biological Diversity in 2020," says West. "After initial pilots, it should be ready to scale in 2025."
It's definitely a long-term game, but the gains can be very real if the money is there to properly manage endangered habitats, says Labuschagne.
"There is always hope. When I started in the Serengeti in the 1990s, there were just 400-500 elephants left," he explains. "FZS has worked relentlessly to protect the park, fighting poaching, and engaging with the local communities so that they are as passionate about saving them as we are. Today there are now 6,000-7,000 elephants in the Serengeti."
The answer is getting the funding momentum, and keeping it.