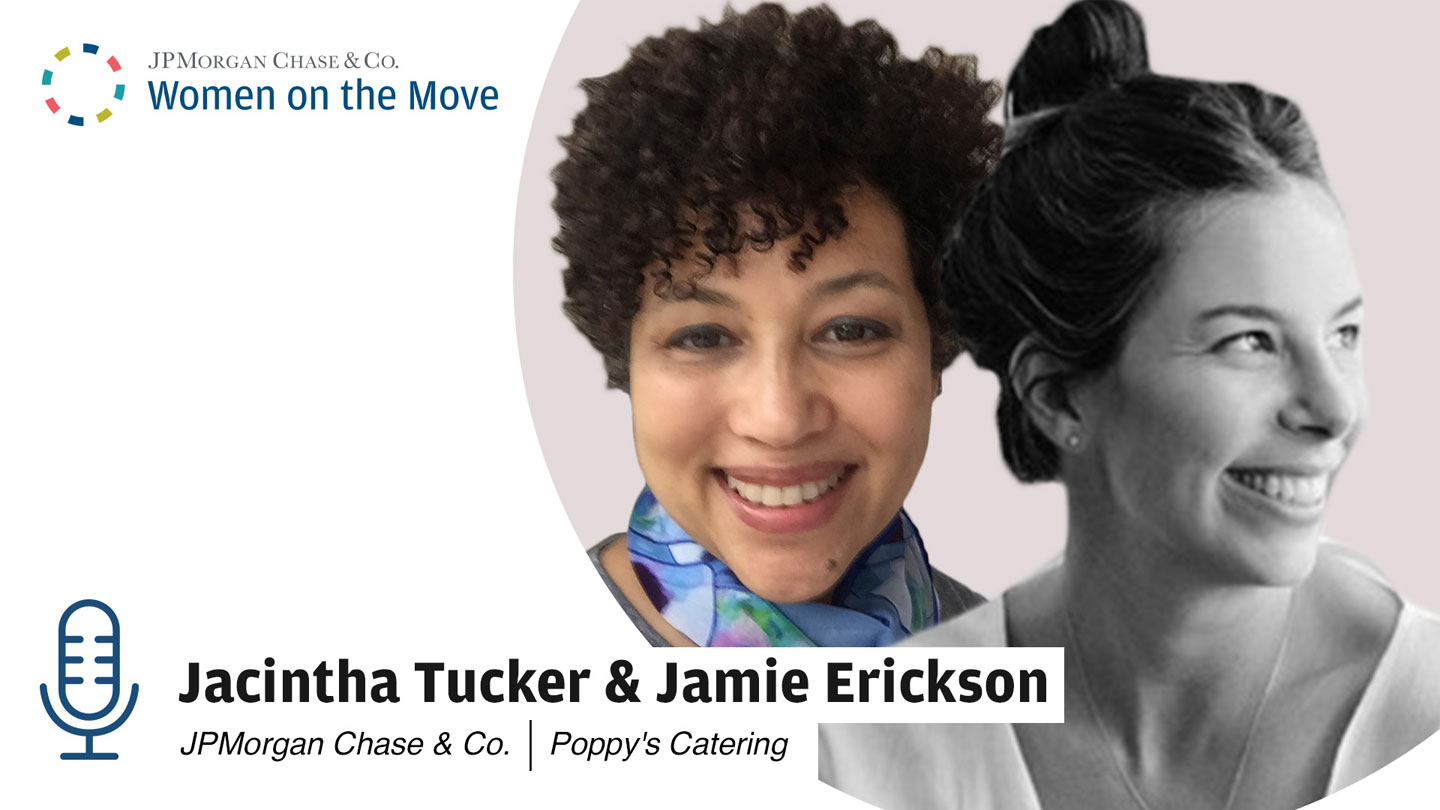 WOTM Podcast: S3E6: Erickson +Tucker
Jamie Erickson grew up with food and hospitality ingrained from her grandfather's 40 years as the counter man at the B&H Dairy. She knew she wanted to have her own food service business and it was only fitting that she named her company after the man who inspired it all, her grandfather Poppy as she called him. On a mission to create simple and beautifully crafted food, she found inspiration in the simplicity of Italian food and its presentation during her honeymoon in Tuscany.
Pivoting during COVID
When everything was shutting down in March, she didn't realize the depth of this crisis and how long it would continue. Prioritizing her employee payments with two months of no business, she was in a tough position. She pivoted her business to buy wholesale produce from a co-op in Lancaster, Pennsylvania and distributed organic vegetables to people in the neighborhood. While figuring out new sources of revenue, she remained committed to keeping her employees paid.
Working with your Banker
Jacintha Carasco-Tucker witnessed the devastation many business owners faced when the pandemic struck. She worked with Jamie and others to navigate the Payroll Protection Program (PPP) as soon it was announced. With almost everything out of her control, Jacintha found that something as simple as communicating with her clients brought immense comfort and moral support. Jacintha suggests that now is the time to think about what business owners can to differently to reinvent their businesses to weather the crisis.
The statements, views, and opinions that will be expressed during the event are those of the presenters and are not endorsed by, nor do they reflect the views or positions of, JPMorgan Chase Bank, N.A. or any of its affiliates. JPMorgan Chase Bank, N.A. or any of its affiliates are not liable for decisions made or actions taken in reliance on any of the information covered during the event. Please consult with your personal tax advisor on all tax-related matters. JPMorgan Chase Bank, N.A. Member FDIC. Equal Opportunity Lender. ©2020 JPMorgan Chase & Co."
Subscribe