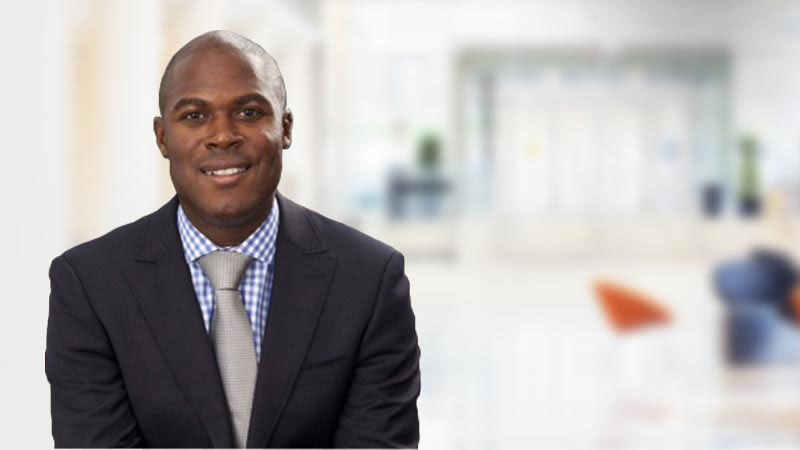 Insights
Seven Ideas to Help Build Your Career
#1: Lather, rinse, repeat.
Yes, I'm the guy with the shaved head who just made a shampoo reference. But this approach can ultimately lead to increased responsibilities and new opportunities to tackle. It means that by doing something the right way you'll become an expert and people will learn to rely on you. I chose public relations, specifically financial public relations, and in my career I've discovered that if you can demonstrate that you are THE go-to person on a subject, people believe you can propel that into other areas.
#2: Life is Long and Wide.
Don't get caught up on the little things. Sure, it is great to be focused on the future and achieving goals, but it's just as important to have peripheral vision. Remember that the road is long AND wide, so be sure to live life in all directions. Think about it: There are no straight lines in nature. Cathie Black, the former Chairman of the Hearst magazine empire calls it "living a 360-degree life" – a full circle of experiences and people. Look ahead, but look around, too. A lot of great experiences, memories and living goes on in the margins. You'll be surprised by what you might find when you stop to take a look.
#3: Learn to listen.
As a communications specialist, I find this point to be second nature. But as I've learned, while anyone can report on an event or story, nine times out of ten, there's only one person or publication that actually delivers "the news." Learning to be an active listener will help you to ask the right questions and find opportunities within questions to work in your key messages (or priority points, as I call them). As author Stephen Covey once said, "Most people do not listen to understand. Most people listen to reply." Remember, it's hard to hear when your mouth is moving.
#4: It's Your Story.
Where you go is up to you. Every day, the choice is yours. I had a finance professor who was fond of an early Apple ad that said: "You have the choice. With choice comes power. With power comes a responsibility." Figure out what is important to YOU. Seek out advice and relationships that will challenge you. That will help you develop good judgment, and help you learn and truly understand what is important and what is trivial; what is worthy and what is a distraction. Hope is not a strategy. Don't wait for someone to assign you a mentor who can provide guidance – go out and get one on your own.
#5: "Be Tenacious."
No one exemplifies tenacity more than Alexander Hamilton, one of America's most prolific founding fathers whom playwright genius Lin-Manuel Miranda brings to life in his landmark musical, "Hamilton: An American Musical." In the opening lyrics of the show, Miranda writes: "How does a... Scotsman, dropped in the middle of a... Forgotten spot in the Caribbean by providence... Impoverished, in squalor... Grow up to be a hero and a scholar?" Be tenacious. "Do not throw away your shot." Find your dream and find a way to make it happen.
#6: Don't be in a rush to get to the top.
Brain power is essential, but there's no substitute for knowledge gained through experience. Regardless of what you do, you'll never be successful unless you've spent time in the trenches. While classes provide a foundation for learning skills, there is nothing that trumps actual work experience, especially if you experience a setback.
That moment in my career came on Sept. 11, 2001. As tragedy struck the World Trade Center and Pentagon, I found myself thrown in to serving as the lead communicator for our division's employees on security measures – whether to stay in the building or not; if you had to leave, what the process was for letting your manager know; what buses, trains, railways were open; what should we tell clients who call concerned about their precious belongings in the lockboxes at the World Trade Center.
Then came the task of figuring out how we get information out more broadly – through email, voicemails, the loud speaker in the building. Nobody WANTS to go through these types of experiences, but it's exactly those experiences that will guide you for the future. There's no handbook to tell you what to do—you'll write your own.
#7: Substance matters.
Stay in touch with people. Be a good communicator. Using tools like Facebook and Twitter can be effective, but in reality, those are just tools – you cannot replace human contact. Quality – not quantity – of interactions and engagement should be your goal. Go beyond social media platforms to engage people and make sure your message is clear and compelling. Ultimately, it's the message, not the vehicle that makes the impact.
---
Darin Oduyoye is Chief Communications Officer for J.P. Morgan's Asset Management division, one of the four primary lines of business at JPMorgan Chase & Co. He is responsible for the global press strategy, internal communications efforts, and client events for the Investment Management and Private Banking businesses, which together oversee more than $2.4 trillion in assets.
Darin began his career at J.P. Morgan in 1998 working as an intern on the Mutual Funds Broker Dealer Wholesale Team. In 2000, he joined the firm full-time working in Public Relations to promote the U.S. institutional asset management business. In 2002, he launched the inaugural press program for BrownCo, a niche online retail brokerage. In 2004, he was named Head of U.S. Public Relations for the Private Bank. Shortly thereafter, he spent six months working in Hong Kong and Singapore as Interim Head of Marketing for the Private Bank in Asia. In 2006, Darin was named Global Head of Public Relations for the Private Bank, and given responsibility for the reorganization and leadership of their daily U.S. Morning Meeting. He was named to his current post in September 2010.
Darin is a graduate of Virginia Tech (B.A., Public Communication). He served formerly as a member of Virginia Tech's Board of Visitors. In 2005, PR News named Darin one of the Top 15 PR People Under 30.